Direct Instruction: The Effect on Special Education Students
Direct Instruction Overview
Direct instruction is an increasingly popular and supported education technique that has been utilized for several years. Direct instruction has historically been used as a method of instruction for special education students (Goral, 2001). Many educators have claimed that direct instruction has helped students regardless of their learning capability or any defined learning disabilities (Goral, 2001). Direct instruction is based on the idea that a teacher led classroom that involves active participation and well choreographed lesson plans and learning instruments is a more effective learning environment than a less involved or student led learning situation.
Kozloff (2002) a firm proponent of direct instruction suggests that it provides an effective method for instruction by helping students learn to organize and activate knowledge. Further Kozloff suggests that direct instruction shifts the emphasis of teaching to mastering and acquiring proficiency of tasks rather than focusing on deficits, which may sometimes serve as an inhibition to learning for learning disabled students. Direct instruction requires that students are given instruction that is precise and defined, and that teachers model by illustrating, not simply lecturing to children using precisely defined lesson plans and tools and accessories that help facilitate learning (Kozloff, 2002).
Direct Instruction is a highly teacher led teaching style that requires design of effective instructional intervention particularly for reading or learning disabled students (Allington, 2001). It also supports the use of instructional aids with emphasis on facilitating student achievement (Boyd-Zaharias & Pate-Bain, 1998). These aides may come in many different forms including charts, worksheets, instructional guidelines and workbooks.
Overview Research Reports
Study
The study "Direct Instruction in Math Word Problems: Students with Learning Disabilities" by Paul Sindelar and Cynthia Wilson (1991) examined elementary school mathematics curricula with an emphasis on students with learning disabilities. The intent of the study was to discern whether a direct instruction approach would help learning disabled students cope with problem solving, and suggests that other programs, particularly basal programs fail because of a "lack of adequate provision for practice and review and absence of adequate teaching strategy involving step-by-step protocols (Sindelar & Wilson, 1991).
This study involved 62 participants with learning disabilities from nine elementary schools in Florida (Sindelar & Wilson, 1991). Students selected for the study had to be labeled learning disabled, attend a special education math program, have scored a minimum of 80% on basic addition/subtraction skills and had to be identified as needing help with regard to problem solving (Sindelar & Wilson, 1991: p. 512). The test utilized for examination purposes in this study consisted of 216-word problems divided in four types including: simple action problems, classification problems, complex action problems and comparison problems (Sindelar & Wilson, 1991).
The results indicated that the direct instruction approach worked best when teaching students with learning disabilities to solve word problems related to addition and subtraction (Sindelar & Wilson, 1991). These results correlate with other studies that suggest that the direct approach results in superior performance when compared with other approaches, and suggests that it be used as the primary teaching strategy for instructing learning disabled students. The direct instruction method specifically utilized in this study used features including explicitly teaching each step of the translation process, provision for detailed correction procedures and use of scripted lessons by teachers (Sindelar & Wilson, 1991).
Study
In the article "Advanced Story Map Instruction: Effects on the Reading Comprehension of Students with Learning Disabilities" Gardill and Jitendra (1999) conduct a multiple baseline study that specifically examines direct instruction. The aim of the study is to evaluate the effectiveness of this type of instruction when used with a story map procedure to affect the reading comprehension performance of students. For purposes of this study six middle school students diagnosed with learning disabilities are examined.
The results of the study suggest that story grammar and basal comprehension performance of all students participating in the study increase with the use of direct instruction techniques. The study was conducted because learning disabled students have been identified as a population with significant problems related to reading comprehension (Gardill & Jitendra, 1999). The researchers point out that a large body of research supports direct instruction as an effective tool for teaching learning comprehension as well as general analytical skills to students with learning disabilities.
Reading comprehension is thought to be difficult for LD students because it requires that they derive meaning from printed material (Gardill & Jitendra, 1999). Participants in this study were sixth and eighth grade students, all white, all having active individualized education programs. All students were also receiving instruction in reading or language arts. Selection criteria was based on students that had been identified as having a learning disability by the Pennsylvania special education eligibility standards, students who had difficulty with reading comprehension specifically as determined by instructors and students who met criteria on a word identification and passage comprehension test which had to meet at minimum fourth grade reading level standards (Gardill & Jitendra, 1999).
For purposes of this study direct instruction was carried out during the school day in a separate classroom. Students were assessed using instructional and testing passages (Gardill & Jitendra, 1999). The story maps used for purposes of direct instruction were designed with the intent of helping students recognize critical details in passages and subsequently inferring unstated ideas (Gardill & Jitendra, 1999). Students were able to write in information on the story map including information from passages such as character information, problems, and issues or themes in the story (Gardill & Jitendra, 1999).
Study
In the research report "Integrated Learning: Explicit Strategies and Their Role in Problem Solving Instruction for Students With Learning Disabilities" by Hollingsworth & Woodward (1993) direct instruction strategies are investigated with respect to problem solving in learning disabled students. Specifically this study was geared at examining the effectiveness of direct instruction methods as a means to help learning disabled students link facts, concepts and problem solving when dealing with an "unfamiliar domain of learning" (Hollingsworth & Woodward, 1993). The participants in this study consisted of 37 secondary level students who were diagnosed with learning disabilities (Hollingsworth & Woodward, 1993).
Students in the experimental group were given direct instruction teaching techniques for solving problems through use of computer simulated games; the comparison group was given supportive feedback rather than direct instruction and was encouraged to discover their own method or strategy for learning (Hollingsworth & Woodward, 1993).
Hollingsworth & Woodward point out that a majority of learning disabled students spend a large portion of time participating in drill and practice programs particularly when working on computers, which doesn't allow them to conclude or infer information that might help them problem solve (Hollingsworth & Woodward, 1993). Students participating in this study were selected from a city in the Pacific Northwest and a community in Alberta, Canada; five students were in the 7th or 8th grade and the remainder 9th or 10th grade (Hollingsworth & Woodward, 1993).
Student criteria were that students had to have a reading disability and students had to be performing at minimum at 2 years below their grade level. A written curriculum and computer simulation were used as tools for purposes of this study. Results of the study suggested a large differentiation in learning between the direct instruction group and the comparison group, with students in the direct instruction group exceeding the performance of their peers substantially.
Analysis/Conclusions
The majority of previous literature provided on special education and students with learning disabilities suggests that students with learning disabilities will benefit from direct instruction techniques. Hollingsworth & Woodward (1993) conclude that direct instruction may be particularly advantages for learning disabled students struggling with problem solving in the classroom, because direct instruction techniques enable students to infer information from the text they might otherwise overlook.
Sindelar and Wilson (1991) show that direct instruction facilitates problem solving capabilities in learning disabled students because it provides a framework and strategy for analyzing problems, which isn't typically provided in a traditional curriculum according to their argument.
Further Gardill & Jitendra (1999) conclude that direct instruction is also advantageous with regard to reading comprehension.
All of these studies have one thing in common: they focus on direct instruction as a teaching intervention and strategy for students with learning disabilities. The majority of literature and research reports conducted of direct instruction focus primarily on reading skills and mathematical ability in learning disabled students. The studies are strong because they typically compare direct instruction with at least one other method of instruction when evaluating the effectiveness of the technique. Most of the studies require that students test at a certain level and meet specific criteria, further substantiating the evidence provided by the results of each of the studies.
There is a large body of other research that is not directly research involved that supports the use of direct instruction in the classroom, both with special education or learning disabled students and with student populations as a whole. Some examples of these analyses are listed below.
In her journal article "Effective instruction begins with purposeful assessments" Cobb (2003) points out that building administrators and reading specialists have to take a leadership role and help teachers differentiate between assessment and evaluation. Further Cobb suggests that teaching will be more meaningful when instruction is directed and when administrators and teachers collaborate to develop a curriculum that is integrated and reciprocal.
Though her article doesn't specifically support direct instruction, it does suggest that methods involving direct instruction techniques may result in more effective instruction in the classroom. Cobb (2003) also points out the importance of developing meaningful and guided instruction, and suggests that teachers must take the time to meet and discuss student work as well as share ideas and instructional methods including direct instruction methods, if they facilitate higher learning and purposeful assessment of student function.
In the article "Student Perceptions of Online vs. Campus Instruction" by Beard & Harper (2002) the authors tout direct instruction as a "modern day miracle" with regard to 21st century education. Further they suggest that direct instruction methods can make a tremendous impact on the provision for instruction and student learning specifically within colleges and universities (Beard & Harper, 2002). In their review of various instructional techniques they claim that students learn best through direction interaction which can be provided by professors as well as other students, and suggest that distance education fails to promote this type of beneficial interaction in the classroom, making learning less powerful and impacting (Beard & Harper, 2002).
In the article/review "Curriculum-Based Assessment and Direct Instruction by Lous Hershusius (1991) the author examines and compares two of the more popular methods of instruction including curriculum based assessment and direct instruction. Notably the author points out that special education literature and studies have emphasized the popularity and efficacy of both curriculum based assessment and direct instruction (Hershusius, 1991).
He confirms direct instruction has been utilized as a method to teach with great exactness by adding specific content components to the curriculum, however he concludes that there is still much to be discovered in the way of learning and suggested that direct instruction "reflects not a model of instruction for human learning, but rather an isolated set of control procedures" that are superimposed on but not related to special education students specifically (Hershusius, 1991). His central argument seems to be that additional research is necessary with regard to direct instruction and other forms of instruction in order to wholly address the needs of individual students as best as possible.
Though all of these studies clearly suggest that direct instruction is valid and effective technique for instruction, each generally utilizes small population sample sizes that may or may not adequately represent the learning disabled community as a whole. Additional research should focus on direct instruction and the applications it may have for a much larger population of learning disabled students. Hershusius article and observations related to direct instruction are perhaps the most telling, because he is one of few researchers that suggests that educators should not stop with confirmation that direct instruction works, but rather should continue to pursue alternative methods of instruction in order to best serve student populations.
Far too often when it comes to education a "one size fits all approach" is utilized. Many of the direct instruction studies conducted focus on the positive results of research but fail to emphasize some other aspects of findings which suggest that in some respects direct instruction performs the same or no better than some other methods. Boyd-Zaharias & Pate-Bain (1998) do point out that though direct instruction and use of learning aides is generally acceptable and beneficial in the classroom, there is also evidence to suggest that there is not statistically significant evidence that providing teachers with full time assistance or use of additional aids results in improved student achievement for grades K-3.
In addition more studies might focus on the teaching function in and of itself, and the skills and abilities of teachers. None of the studies conducted evaluates the teaching level or ability of the teachers conducting direct instruction education. There is a possibility that the teachers in the study were highly skilled or more skilled than their peers and that this impacted the overall results of the study. It is hard to draw conclusions without additional information and insight related to this subject.
Recommendations for Classroom Application
Based on the information acquired from the literature review there is ample evidence to support utilization of direct instruction in the classroom setting.
For instructors wanting to implement a direct instruction approach in the special education environment, they must first focus on mastering techniques and classroom applications rather than focusing on student deficits as Kozloff (2002) suggests.
A large body of research suggests the benefit of using teaching aides in the classroom (Allington, 2001; Gardill & Jitendra, 1999; Hollingsworth and Woodward, 1993). To that effect teachers should first work toward assessing student needs through evaluative examinations (Cobb, 2003) and then focus on creating educational aides that will help learning disabled students overcome any difficulty they are having with the material so they might best excel in the classroom.
Teacher instruction and curriculum should be well thought out and planned in a step-by-step manner where the teacher leads by example, and then evaluates the effectiveness of the techniques being introduced and utilized (Goral, 2001; Gardill & Jitendra, 1999).
For instruction to be most effective however, teachers' should incorporate a combination of direct instruction approaches with other approaches in the classroom (Hershusius, 1991) as this is most likely to result in the best possible outcome. For example, direct instruction may be utilized to facilitate learning comprehension, but a substantial portion of time may also be allocated to learning utilized other techniques such as a basal instruction or reciprocal teaching techniques.
Students should also be evaluated continually both before and after introduction of the teaching method to assure that the method is resulting in the desired or at minimum a positive outcome with regard to student achievement.
References
Allington, R.L. (2001). "Research on reading/learning disability interventions." In A.
Farstrup & S.J. Samuels (Eds.), What research says about reading instruction, 3rd ed. Newark: International Reading Association.
Boyd-Zaharias, J., & Pate-Bain, H. (1998). Teacher aides and student learning: Lessons from Project STAR. Arlington: Educational Research Service.
Beard, L.A. & Harper, C. (2002). Student perceptions of online and campus instruction."
Education, 122 (4), 658.
Cobb, C. (2003). "Effective instruction begins with purposeful assessments." The Reading Teacher, 57(4), p. 386
Gardill, M.C. & Jitendra, A.K. (1999). "Advanced story map instruction: Effects of reading comprehension of students with learning disabilities." Journal of Special Education, 33(1), 2.
Goral, T. (2001). The fight about reading." Curriculum Administrator, 37 (5) 35.
Hershusius, L. (1991). "Curriculum-Based assessment and direct instruction: Critical reflections on fundamental assumptions." Exceptional Children, 57 (4), 315
Hollingsworth, M. & Woodward, J. (1993). "Integrated Learning: Explicit strategies and their role in problem solving instruction for students with learning disabilities." Exceptional Children, 59 (5), 444.
Kozloff, M. (2002). "Direct instruction: A look at its features and benefits." University of North Carolina at Wilmington. 1, November 2004, http://people.uncw.edu/kozloffm/difeatures.html
Kozloff, M. (2002). "Three requirements of effective instruction: providing sufficient scaffolding, helping students organize and activate knowledge and sustaining high engaged time." University of North Carolina at Wilmington. 1 November 2004, http://people.uncw.edu/kozloffm/effectiveinstruction.pdf
Sindelar, P.T. & Wilson, C. (1991). "Direct instruction in math word problems: Students with learning disabilities." Exceptional Children, Vol. 57, Issue 6, p. 512
DI
---
Are you busy and do not have time to handle your assignment? Are you scared that your paper will not make the grade? Do you have responsibilities that may hinder you from turning in your assignment on time? Are you tired and can barely handle your assignment? Are your grades inconsistent?
Whichever your reason is, it is valid! You can get professional academic help from our service at affordable rates. We have a team of professional academic writers who can handle all your assignments.
Plagiarism free papers
Timely delivery
Any deadline
Skilled, Experienced Native English Writers
Subject-relevant academic writer
Adherence to paper instructions
Ability to tackle bulk assignments
Reasonable prices
24/7 Customer Support
Get superb grades consistently
Online Academic Help With Different Subjects
Literature
Students barely have time to read. We got you! Have your literature essay or book review written without having the hassle of reading the book. You can get your literature paper custom-written for you by our literature specialists.
Finance
Do you struggle with finance? No need to torture yourself if finance is not your cup of tea. You can order your finance paper from our academic writing service and get 100% original work from competent finance experts.
Computer science
Computer science is a tough subject. Fortunately, our computer science experts are up to the match. No need to stress and have sleepless nights. Our academic writers will tackle all your computer science assignments and deliver them on time. Let us handle all your python, java, ruby, JavaScript, php , C+ assignments!
Psychology
While psychology may be an interesting subject, you may lack sufficient time to handle your assignments. Don't despair; by using our academic writing service, you can be assured of perfect grades. Moreover, your grades will be consistent.
Engineering
Engineering is quite a demanding subject. Students face a lot of pressure and barely have enough time to do what they love to do. Our academic writing service got you covered! Our engineering specialists follow the paper instructions and ensure timely delivery of the paper.
Nursing
In the nursing course, you may have difficulties with literature reviews, annotated bibliographies, critical essays, and other assignments. Our nursing assignment writers will offer you professional nursing paper help at low prices.
Sociology
Truth be told, sociology papers can be quite exhausting. Our academic writing service relieves you of fatigue, pressure, and stress. You can relax and have peace of mind as our academic writers handle your sociology assignment.
Business
We take pride in having some of the best business writers in the industry. Our business writers have a lot of experience in the field. They are reliable, and you can be assured of a high-grade paper. They are able to handle business papers of any subject, length, deadline, and difficulty!
Statistics
We boast of having some of the most experienced statistics experts in the industry. Our statistics experts have diverse skills, expertise, and knowledge to handle any kind of assignment. They have access to all kinds of software to get your assignment done.
Law
Writing a law essay may prove to be an insurmountable obstacle, especially when you need to know the peculiarities of the legislative framework. Take advantage of our top-notch law specialists and get superb grades and 100% satisfaction.
What discipline/subjects do you deal in?
We have highlighted some of the most popular subjects we handle above. Those are just a tip of the iceberg. We deal in all academic disciplines since our writers are as diverse. They have been drawn from across all disciplines, and orders are assigned to those writers believed to be the best in the field. In a nutshell, there is no task we cannot handle; all you need to do is place your order with us. As long as your instructions are clear, just trust we shall deliver irrespective of the discipline.
Are your writers competent enough to handle my paper?
Our essay writers are graduates with bachelor's, masters, Ph.D., and doctorate degrees in various subjects. The minimum requirement to be an essay writer with our essay writing service is to have a college degree. All our academic writers have a minimum of two years of academic writing. We have a stringent recruitment process to ensure that we get only the most competent essay writers in the industry. We also ensure that the writers are handsomely compensated for their value. The majority of our writers are native English speakers. As such, the fluency of language and grammar is impeccable.
What if I don't like the paper?
There is a very low likelihood that you won't like the paper.
Reasons being:
When assigning your order, we match the paper's discipline with the writer's field/specialization. Since all our writers are graduates, we match the paper's subject with the field the writer studied. For instance, if it's a nursing paper, only a nursing graduate and writer will handle it. Furthermore, all our writers have academic writing experience and top-notch research skills.
We have a quality assurance that reviews the paper before it gets to you. As such, we ensure that you get a paper that meets the required standard and will most definitely make the grade.
In the event that you don't like your paper:
The writer will revise the paper up to your pleasing. You have unlimited revisions. You simply need to highlight what specifically you don't like about the paper, and the writer will make the amendments. The paper will be revised until you are satisfied. Revisions are free of charge
We will have a different writer write the paper from scratch.
Last resort, if the above does not work, we will refund your money.
Will the professor find out I didn't write the paper myself?
Not at all. All papers are written from scratch. There is no way your tutor or instructor will realize that you did not write the paper yourself. In fact, we recommend using our assignment help services for consistent results.
What if the paper is plagiarized?
We check all papers for plagiarism before we submit them. We use powerful plagiarism checking software such as SafeAssign, LopesWrite, and Turnitin. We also upload the plagiarism report so that you can review it. We understand that plagiarism is academic suicide. We would not take the risk of submitting plagiarized work and jeopardize your academic journey. Furthermore, we do not sell or use prewritten papers, and each paper is written from scratch.
When will I get my paper?
You determine when you get the paper by setting the deadline when placing the order. All papers are delivered within the deadline. We are well aware that we operate in a time-sensitive industry. As such, we have laid out strategies to ensure that the client receives the paper on time and they never miss the deadline. We understand that papers that are submitted late have some points deducted. We do not want you to miss any points due to late submission. We work on beating deadlines by huge margins in order to ensure that you have ample time to review the paper before you submit it.
Will anyone find out that I used your services?
We have a privacy and confidentiality policy that guides our work. We NEVER share any customer information with third parties. Noone will ever know that you used our assignment help services. It's only between you and us. We are bound by our policies to protect the customer's identity and information. All your information, such as your names, phone number, email, order information, and so on, are protected. We have robust security systems that ensure that your data is protected. Hacking our systems is close to impossible, and it has never happened.
How our Assignment  Help Service Works
You fill all the paper instructions in the order form. Make sure you include all the helpful materials so that our academic writers can deliver the perfect paper. It will also help to eliminate unnecessary revisions.
2.      Pay for the order
Proceed to pay for the paper so that it can be assigned to one of our expert academic writers. The paper subject is matched with the writer's area of specialization.
3.      Track the progress
You communicate with the writer and know about the progress of the paper. The client can ask the writer for drafts of the paper. The client can upload extra material and include additional instructions from the lecturer. Receive a paper.
4.      Download the paper
The paper is sent to your email and uploaded to your personal account. You also get a plagiarism report attached to your paper.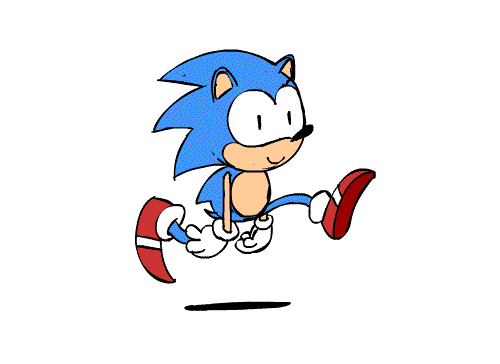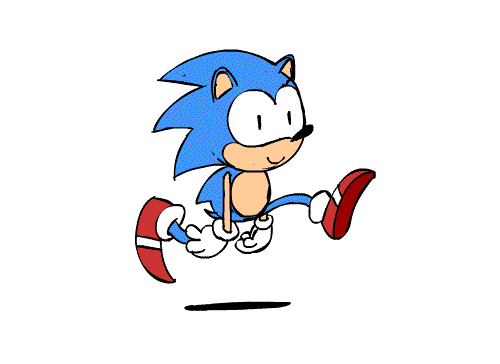 PLACE THIS ORDER OR A SIMILAR ORDER WITH US TODAY AND GET A PERFECT SCORE!!!
---