Telecommunication Company's Calling Center
Updating Call Center Project Proposal
A call center is the heart of any major telecommunications company. It serves as a way to best serve the customer and the variety of needs each may have. As such, call centers are one of the largest operational costs in telecommunications companies. According to the research, "the annual spending on call centers is currently estimated to be somewhere between $120 and $150 billion" (Pinedo et al., 2000). Yet, if these centers are not efficient in regards to increasing productivity, often times such funding is wasted and drained from potentially funding other company initiatives and projects. Upgrading and improving call centers are a mandatory in order to compete with others in the industry. Essentially, "the modern call center invests more in technology per employee than most other departments within a company" (NAQC, 2013). However, a firm must ensure that these investments are worth it in the long run. This means predetermining the potential for ROI to justify the large costs of purchasing innovative and extensive telecommunications systems.
Problem Definition
There are a variety of problems with call centers not being as efficient as they can be. Essentially, when call centers are not running efficiently, they are wasting company funds and aggravating customers. When call service reps do not have the tools they need to increase the hourly number of calls they can handle, productivity drops drastically. One major cost resulting in such ineffective call center operations are staff shrinkage costs. These are incurred when staff are not handling the most productive number of calls per hour. What results is wasted paid hours that costs the firm money. The following chart outlines the causes and impacts of staff shrinkage costs:
(NAQC, 2013)
In order to best remedy this problem, updating call centers is a must. This means heavy spending on upfront initial investments in new telecommunications systems that are meant to increase productivity. Systems like VMware Virtual Desktop include a number of new, innovative software elements that help the average service clerk increase their efficiency and lower the time per each call. Yet, these systems are quite costly. Some run into the millions of dollars, depending on the size of the company and the overhaul needed. Moreover, not all updates are going to be enormously successful. Here, the research suggests that "there are efficiencies to be gained for the company in moving calls to lower-cost interaction methods, such as interactive voice response or e-mails, but not all customers are willing or able to use these tools. Self-service also reduces the company's chance to form a relationship with the customer" (NAQC, 2013). Thus, it is crucial that the right technologies are chosen to invest in order to maximize efficiency without loosing touch with the primary consumer base. Therefore, "a systematic process to guide diagnosis and decision-making should be used" (NAQC, 2013). This plan will help outline the value for the upgrade to justify its implementation
Value / Investment Case
Value engineering aims at reducing costs and improving functionality. In order to create a more productive call center, it would benefit the firm to include a tracking system that gives full information about the incoming caller and the full call history, similar to the ones that exist for police call centers. In order to achieve such an extensive system, there are several elements that would be needed in a telecommunications strategy package.
Automatic Call Distributing
The first major value generator would be the implementation of Automatic Call Distributing, also known as ACD. According to the research, "the role of the ACD is to receive the call, connect it to an agent in the center, provide queuing and announcements when agents are not available, and provide management reports" (NAQC, 2013). It helps manage calls as they come in without the need for staff dedicated specifically to transferring calls to more appropriate members. This ultimately helps reduce the number of minutes a service rep is actually on the phone during a transfer, which cuts out staff shrinkage and wasted funds. Thus, such systems work to ensure "that the callers wait the shortest time possible and the workload is distributed fairly to the employees" (NAQC, 2013). This is also a huge benefit to companies working with multiple call centers in different locations because calls can easily be transferred from one location to another without delay.
This type of technology has been around for a while, but new advances are making it even more effective in increasing productivity and reducing call wait times. For example, "skill-based routing assumes that calls will be sorted into specific types based on the needs of the callers and then matched to the staff in the center who can best handle them. Calls can be queued for more than one group of staff who can handle the calls, and agents can be logged into more than one queue, allowing them to handle several types of calls" (NAQC, 2013). Skill-based routing helps ensure that there are fewer mistakes in transferring calls because skill levels of employees are what are used to generate transfers.
These systems are huge value generators because they reduce the amount of time each service rep is on a call, which ultimately helps allow them to pack in more work into a single shit. Moreover, these systems help "lower network costs (phone bills) since the phone companies connect incoming calls to the regional representative that incurs the lowest long-distance charges" (Pinedo et al., 2000). Ultimately, it saves money in overhead since calls do not have to be manually transferred.
Computer Telephony Integration
CTI, as it is also known, focuses on linking telephone activities with computer software so that staff members are have access to a greater source of data and information without the delay of having to manually search for it. Essentially, CTI automatically sends caller information to the service rep through their computer interface and helps provide real time information on call length and content to quality managers monitoring the entire process. CTI systems are "used to coordinate the functions of the telephone system with another data system. This can be as simple as looking up the caller's phone number in a directory and displaying that name. In some cases, the whole routing and handling of the call can be altered because of data that was found about the caller" (NAQC, 2013). Measurable savings can be done by examining the branch office calling, conference bridging, and long distance calling (Rao, 2014). Take for example a firm using branch calling with about 100 calls a day and a duration of 3 minutes. That is a total of 300 minutes per day with an estimated savings of 1.10, or $330 a day (Rao, 2014)
Per year, that is 330 x 22 x 12, or $87,120 annually saved just in regards to enterprise branch calling. That same firm can save $6,000 annually in conference bridge calling and $25,000 annually for IP long distance calling (Rao, 2014). And these are just costs associated with outgoing and internal communications. Together with time savings and increased productivity there is an estimated total savings of $118,120 annually based on Computer Telephony Integration practices.
Screen Pop technology is one of the most cost efficient and productive software elements in CTI systems. Here, information pops on to the operator's computer screen so that it is available to them in real time (Pinedo et al., 2000). This saves the rep time in searching for customer data and ensures that all information regarding past and current calls are recorded on the same data file. However, "additional training is necessary to manage such a mix of tasks" (Pinedo et al., 2000). This can add additional training costs, but are only short-term costs that definitely pay out in the long run.
Contact Center Quality Management
Quality Monitoring can also be done on sophisticated systems that help ensure increased productivity in real time. With integrated systems, call monitoring can be done across media forms, including actual phone calls, but extending to e-mail and web chat as well. Here, the research suggests that "a quality monitoring system pays for itself by increasing management effectiveness improving agent efficiency, providing more focused training, reducing agent turnover and improving customer satisfaction and loyalty" (Call Recording Center, 2014). A detailed cost analysis of Quality Monitoring strategies is as follows:
Table VI: Quality Monitoring system
Before
After
Total Amount
Increased first contact resolution rate
710,000
695,800
$85,626
Increased management productivity
$42,108
$29,484
$12,624
Reduction in call handling time
$1,006,833
$996,765
$10,000
Reduction in training costs
$6,945
$6,366
$579
Reduced agent turnover
$73,606
$70,977
$2,629
Total savings by using quality monitoring
$111,458
Table XI
Before
After
Total Amount
Increased first contact resolution rate
710,000
695,800
$85,626
Increased management productivity
$42,108
$29,484
$12,624
Reduction in call handling time
$1,006,833
$996,765
$10,000
Reduction in training costs
$6,945
$6,366
$579
Reduced agent turnover
$73,606
$70,977
$2,629
Decrease in unproductive training time
$118,231
$94,585
$23,646
Loss of unrealized customer revenue due to poor service
$1,344,000
$1,008,000
$336,000
Total potential savings
$471,104
(Call Recording Center, 2014)
Cost Analysis
Clearly, upgrading a call center with these three elements does help reduce long-term spending by increasing the productivity of each and individual service rep along with the monitoring process. The long-term benefits need to be measured against the short-term investment costs. As such, the following cost analysis structure shows how VMware Virtual Desk software would drastically increase productivity and show strong ROI even within the first few years of implementation.
(Nucleus Research, 2014)
Feasibility
As seen in the cost analysis, VMware Virtual Desktop will return an ROI of 73% within 1.4 years of implementation. Yet, to ensure the project is feasible, one also has to look at constraints and potential risk factors as well. Not only are initial costs a constraint, as these systems are expensive to tailor to a company's needs, but they can come with a number of risks after implementation. Some additional constraints include the ability to train staff. For example, if current staff are not at the experience or skill level needed to run more complicated programs, it may require additional funds to provide more extensive training or to hire on new staff members with higher pay rate expectations. Additionally, the size and skill level of the internal IT department could also be a constraint. Extensive training and cooperation will be needed with the system provider to ensure that the first few years run smoothly.
Risk Log
No 1
Risk
Impact (1-4)
Mitigation
Responsible
Status
1
Performance Not Acceptable
3
Load & Performance Preparations, Reevaluation of individual actions, recalculation of call center rep. time schedules
Quality Control Manager
2
Security Breach
4
Inclusion of third party security service provider
IT manager
3
System Crash
4
Ensure call center reps are trained on manually conducting call answering until the system can be restored.
Customer Service Manager
4
Internal and External Interface Testing Identification
2
Prioritize conversion schedule and focus on decoupling activities to avoid confusion
IT Manager
5
Test Coverage Accuracy
2
Automated testing across all nodes and interfaces replicated on different business days
IT Manager
Procurement
VMware Virtual Desktop is a system that is competitively priced without sacrificing the quality of the features and efficiency for improving production. For a firm of this size, it would be about $1,123,940 total cost in USD. The costs can be broken down into different elements as follows:
Even with such a high price tag, the system has the ability to improve current productivity and ensure potential room for expansion into a more international context. According to the research, "VMware would enable the technology team to centrally manage all virtual desktops around the world and ensure appropriate redundancy, security, disaster recovery, and isolation as needed" (Nuclear Research, 2014). Essentially, it would allow the firm to expand its call center operations without adding much more additional costs because the system can easily be used for multiple locations across great distances. It is this element that is most lucrative in terms of how procuring the system may add long-term value to the firm's operations.
Planning
Planning with uncertainty would require two major phases for this project. Essentially, the first phase would model out the implementation process to allow for a more tailored experience and expectations of performance enhancements. Here, "Phase I: The static design phase dealing with medium term aggregate planning" (Pinedo et al., 2000). Ultimately, this stage uses historical data to interpret the needs of the firm in order to tailor for the implementation process.
Then, "Phase II: The dynamic operational phase with short-term staffing and control policies" (Pinedo et al., 2000). This phase would begin during implementation and follow through until its completion, providing opportunity to ensure that the system is working smoothly for all parties involved.
Report and Control
A project of this size would require ongoing analysis and evaluation of the project. Performance management of call center staff through quantitative metrics would be aided by the actual system providing quantitative data for performance appraisal. For the current system, real time data can be accessed by quality control managers at any time. Time spent on calls can be measured to really test to see if that time is being reduced with the help of the complicated telecommunications system. When there are certain issues that show not as much cost savings, a redesign of particular software design systems can generate more success. The following graph can serve as a guide for desirable performance metrics in the post-implementation evaluation period:
(NAQC, 2013)
Review and Learning
Using VMware Virtual Desktop, a ROI of 73% can be returned within a 1.4-year period. Here is a review of the analysis of cost performance and potential risk factors.
No 1
Risk
Impact (1-4)
Mitigation
Responsible
Status
1
Performance Not Acceptable
3
Load & Performance Preparations, Reevaluation of individual actions, recalculation of call center rep. time schedules
Quality Control Manager
2
Security Breach
4
Inclusion of third party security service provider
IT manager
3
System Crash
4
Ensure call center reps are trained on manually conducting call answering until the system can be restored.
Customer Service Manager
4
Internal and External Interface Testing Identification
2
Prioritize conversion schedule and focus on decoupling activities to avoid confusion
IT Manager
5
Test Coverage Accuracy
2
Automated testing across all nodes and interfaces replicated on different business days
IT Manager
Finally, a time line for the project will be necessary to ensure that its implementation is ongoing without delay. If the project begins on June 1st, implementation and training can be finished in the first few weeks of July. The following Gnatt Chart breaks down the individual steps and their time periods further:
References
Call Recording Center. (2014). Cost benefits analysis. Return on Investment. Web. http://www.callrecordingcenter.com/return-investment.php
NAQC. (2013). Call center metrics: Fundamentals of call center staffing and technologies. NAQC Issue Papers. Web. http://c.ymcdn.com/sites/www.naquitline.org/resource/resmgr/issue_papers/callcentermetricspaperstaffi.pdf
Nucleus Research. (2007). VMWare Cirtual Desktop Infrastructure. ROI Case Study. Web. http://www.vmware.com/files/pdf/irmc.pdf
Pinedo, Michael, Seshardri, Sridhar, & Shanthikumar, J. George. (2000). Call centers in financial services: Strategies, technologies, and operations. Creating Value in Financial Services. Springer Publishing.
Rao, Shaharyar. (2014). Enterprise IP Telephony ROI analysis. Slideshare. Web. http://www.slideshare.net/zamangakhan/roi-analysis-of-i-iptelephony
---
Are you busy and do not have time to handle your assignment? Are you scared that your paper will not make the grade? Do you have responsibilities that may hinder you from turning in your assignment on time? Are you tired and can barely handle your assignment? Are your grades inconsistent?
Whichever your reason is, it is valid! You can get professional academic help from our service at affordable rates. We have a team of professional academic writers who can handle all your assignments.
Plagiarism free papers
Timely delivery
Any deadline
Skilled, Experienced Native English Writers
Subject-relevant academic writer
Adherence to paper instructions
Ability to tackle bulk assignments
Reasonable prices
24/7 Customer Support
Get superb grades consistently
Online Academic Help With Different Subjects
Literature
Students barely have time to read. We got you! Have your literature essay or book review written without having the hassle of reading the book. You can get your literature paper custom-written for you by our literature specialists.
Finance
Do you struggle with finance? No need to torture yourself if finance is not your cup of tea. You can order your finance paper from our academic writing service and get 100% original work from competent finance experts.
Computer science
Computer science is a tough subject. Fortunately, our computer science experts are up to the match. No need to stress and have sleepless nights. Our academic writers will tackle all your computer science assignments and deliver them on time. Let us handle all your python, java, ruby, JavaScript, php , C+ assignments!
Psychology
While psychology may be an interesting subject, you may lack sufficient time to handle your assignments. Don't despair; by using our academic writing service, you can be assured of perfect grades. Moreover, your grades will be consistent.
Engineering
Engineering is quite a demanding subject. Students face a lot of pressure and barely have enough time to do what they love to do. Our academic writing service got you covered! Our engineering specialists follow the paper instructions and ensure timely delivery of the paper.
Nursing
In the nursing course, you may have difficulties with literature reviews, annotated bibliographies, critical essays, and other assignments. Our nursing assignment writers will offer you professional nursing paper help at low prices.
Sociology
Truth be told, sociology papers can be quite exhausting. Our academic writing service relieves you of fatigue, pressure, and stress. You can relax and have peace of mind as our academic writers handle your sociology assignment.
Business
We take pride in having some of the best business writers in the industry. Our business writers have a lot of experience in the field. They are reliable, and you can be assured of a high-grade paper. They are able to handle business papers of any subject, length, deadline, and difficulty!
Statistics
We boast of having some of the most experienced statistics experts in the industry. Our statistics experts have diverse skills, expertise, and knowledge to handle any kind of assignment. They have access to all kinds of software to get your assignment done.
Law
Writing a law essay may prove to be an insurmountable obstacle, especially when you need to know the peculiarities of the legislative framework. Take advantage of our top-notch law specialists and get superb grades and 100% satisfaction.
What discipline/subjects do you deal in?
We have highlighted some of the most popular subjects we handle above. Those are just a tip of the iceberg. We deal in all academic disciplines since our writers are as diverse. They have been drawn from across all disciplines, and orders are assigned to those writers believed to be the best in the field. In a nutshell, there is no task we cannot handle; all you need to do is place your order with us. As long as your instructions are clear, just trust we shall deliver irrespective of the discipline.
Are your writers competent enough to handle my paper?
Our essay writers are graduates with bachelor's, masters, Ph.D., and doctorate degrees in various subjects. The minimum requirement to be an essay writer with our essay writing service is to have a college degree. All our academic writers have a minimum of two years of academic writing. We have a stringent recruitment process to ensure that we get only the most competent essay writers in the industry. We also ensure that the writers are handsomely compensated for their value. The majority of our writers are native English speakers. As such, the fluency of language and grammar is impeccable.
What if I don't like the paper?
There is a very low likelihood that you won't like the paper.
Reasons being:
When assigning your order, we match the paper's discipline with the writer's field/specialization. Since all our writers are graduates, we match the paper's subject with the field the writer studied. For instance, if it's a nursing paper, only a nursing graduate and writer will handle it. Furthermore, all our writers have academic writing experience and top-notch research skills.
We have a quality assurance that reviews the paper before it gets to you. As such, we ensure that you get a paper that meets the required standard and will most definitely make the grade.
In the event that you don't like your paper:
The writer will revise the paper up to your pleasing. You have unlimited revisions. You simply need to highlight what specifically you don't like about the paper, and the writer will make the amendments. The paper will be revised until you are satisfied. Revisions are free of charge
We will have a different writer write the paper from scratch.
Last resort, if the above does not work, we will refund your money.
Will the professor find out I didn't write the paper myself?
Not at all. All papers are written from scratch. There is no way your tutor or instructor will realize that you did not write the paper yourself. In fact, we recommend using our assignment help services for consistent results.
What if the paper is plagiarized?
We check all papers for plagiarism before we submit them. We use powerful plagiarism checking software such as SafeAssign, LopesWrite, and Turnitin. We also upload the plagiarism report so that you can review it. We understand that plagiarism is academic suicide. We would not take the risk of submitting plagiarized work and jeopardize your academic journey. Furthermore, we do not sell or use prewritten papers, and each paper is written from scratch.
When will I get my paper?
You determine when you get the paper by setting the deadline when placing the order. All papers are delivered within the deadline. We are well aware that we operate in a time-sensitive industry. As such, we have laid out strategies to ensure that the client receives the paper on time and they never miss the deadline. We understand that papers that are submitted late have some points deducted. We do not want you to miss any points due to late submission. We work on beating deadlines by huge margins in order to ensure that you have ample time to review the paper before you submit it.
Will anyone find out that I used your services?
We have a privacy and confidentiality policy that guides our work. We NEVER share any customer information with third parties. Noone will ever know that you used our assignment help services. It's only between you and us. We are bound by our policies to protect the customer's identity and information. All your information, such as your names, phone number, email, order information, and so on, are protected. We have robust security systems that ensure that your data is protected. Hacking our systems is close to impossible, and it has never happened.
How our Assignment  Help Service Works
You fill all the paper instructions in the order form. Make sure you include all the helpful materials so that our academic writers can deliver the perfect paper. It will also help to eliminate unnecessary revisions.
2.      Pay for the order
Proceed to pay for the paper so that it can be assigned to one of our expert academic writers. The paper subject is matched with the writer's area of specialization.
3.      Track the progress
You communicate with the writer and know about the progress of the paper. The client can ask the writer for drafts of the paper. The client can upload extra material and include additional instructions from the lecturer. Receive a paper.
4.      Download the paper
The paper is sent to your email and uploaded to your personal account. You also get a plagiarism report attached to your paper.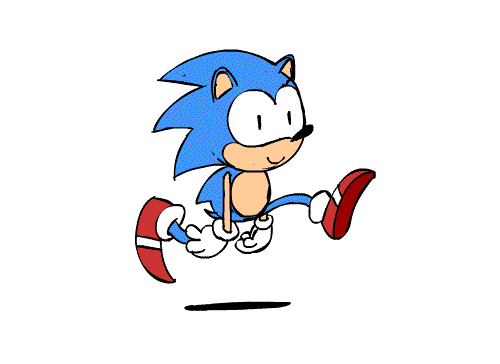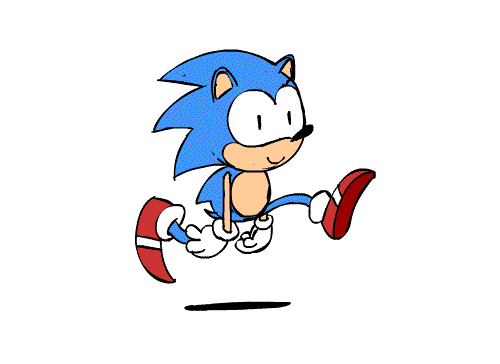 PLACE THIS ORDER OR A SIMILAR ORDER WITH US TODAY AND GET A PERFECT SCORE!!!
---