Tesco's Change Management Of Self-Checkout
The retail sector of the United Kingdom is its most competitive and largest industry. The UK's leading supermarket chain is the multinational retailer, Tesco, which accounts for 31.6% of the nation's retail market share. Sainsbury's, Morrison's, and ASDA are its major competitors. All organizations have some micro and macro environmental factors linked to them, which influence their operations and decisions. Michael Porter's 5 forces, PEST (Political, Economic, Social and Technological) analysis and SWOT (Strengths, Weaknesses, Opportunities, and Threats) analysis are employed in industry analysis and help earn competitive advantage. Differentiation by Tesco began through its introduction of a self-checkout system in its store in Dereham, Norfolk, in the year 2003. This paper will examine this strategic change of Tesco's and assess its effects on the retailer. Attention will be given to investigating its self-checkout instrument. The self-checkout practice was intended to speed up store check-outs and decrease point-of-sale labor costs. Furthermore, the paper will examine what triggered this change, what process is involved, and its benefits to Tesco (Saeed, n.d).
Twenty-five percent of Tesco's UK transactions occur through self-checkout. Despite the handful of challenges faced by self-checkout, including adolescents under the age of 18 purchasing alcohol through self-checkout counters, this process has enjoyed fair success. The UK's retail sector is swiftly-growing. By end-2008, eleven percent of total VAT (value-added tax) registered UK businesses were retailers; the total figure currently stands at a whopping 180,875. The UK's retail sector constitutes nearly eight percent of its GDP (gross domestic product), which accounts for a fifth of its economy. Also, eleven percent of the nation's overall workforce is employed by retail companies. Total combined retail-sector sales for the year 2007 stood at 265 billion pounds, which is a larger figure than Portugal and Denmark's combined economies. Tesco, the biggest retailer of UK, has stores in all of the nation's post codes, totaling 2,115 in number, with 280,000 personnel employed. On a global level, Tesco ranks third in the list of largest global retail chains, and employs 440,000 individuals in its 4,000 stores situated in 14 nations. Its business operations occur in the following six retail-store formats; Express (961 outlets), One Stop (512 outlets), Superstore (448 outlets), Extra (177 outlets), Metro (174 outlets), and Homeplus (10 outlets). Its online arm is "Tesco.com," which facilitates product delivery, chiefly grocery, to consumers' homes. Tesco also runs a web-based shopping mall — Tesco direct — that sells non-food products (Saeed, n.d).
Organizational Analysis
The five forces put forward by Michael Porter represent external factors that affect an organization. Porter's Diamond model indicates that some firms in a sector will enjoy greater competitive advantages than the rest. The model aims at revealing industry attractiveness, thereby identifying the point at which competition is most intense. Tesco enjoys the largest retail market share, and can utilize Porter's 5 forces in deterring rival firms from usurping its market share.
Threat of New Entrants:
UK's retailer market has a few main players, namely, Tesco, Sainsbury's, and Asda, which make up 70% of the nation's retail market share, while small chains like Waitrose and Somerfield make up another 10%. With increased industry attractiveness, more new entrants are drawn to it. In the retail sector's case, high profits generated make it a highly attractive option for entry. However, industry price wars deter entry. Furthermore, the sector is associated with a high exit barrier; all these factors contribute to making survival extremely difficult for new entrants (Saeed, n.d).
Power of Suppliers:
All industries have suppliers providing them with raw materials. Supplier power in retailers' case is in retailers' hands. Retail owners can dictate prices of raw materials to ensure they can be sold at profitable, reasonable prices. Suppliers cannot exert much influence, since they may easily be replaced by other suppliers. Supplier power is governed by individual chains as well as potential business loss with retailers. Hence, Tesco, with its "market leader" status, can negotiate better rates with suppliers, compared to rival retailers (Saeed, n.d).
Power of Buyers:
In UK's retail sector, buyer power resides with buyers, since they possess resources and power to move over to other competing firms offering a more profitable price value. They can receive same value for their money. Further, switching cost incurred is low for the retail sector, which is less brand-loyal and more sensitive to price changes. Consequently, retail buyers enjoy more power (Saeed, n.d).
Threat of Substitutes:
Porter defines substitutes as products of another industry that take care of similar needs. If customers have easy access to alternatives for fulfilling their needs, and don't have to compromise much, they willingly opt for those alternatives. In the retail sector's case, Tesco's substitutes are big retailers like Sainsbury's and Asda, as well as butchers, market stalls, corner shops, etc. Convenient substitute access leads to price wars, which are ultimately beneficial to consumers (Saeed, n.d).
Rivalry:
Businesses within a given industry vie with one another for gaining competitive advantage. They frequently resort to price wars when much product differentiation is not possible. As Tesco, Sainsbury's and Asda cannot find any significant means of product differentiation, they employ other incentives such as club cards for attracting customers and gaining advantage. Owing to the high barriers to exit in retail, organizations prefer remaining and competing than quitting if they do not fare well. Intense rivalry led Tesco to differentiate by introducing the "self-checkout" feature for improving customer service (Saeed, n.d).
SWOT Analysis of Tesco
Strengths
Britain's biggest retailer, Tesco's share of the nation's retail market is 31.6%. The firm differentiates through club card and insurance services, allowing buyers to win points when shopping from Tesco. Furthermore, the retailer offers banking services, as well. It also runs the largest global online supermarket, and manufactures its own high-quality products. With regard to location, Tesco increases accessibility through its Tesco Extra, Express, Metro, and Superstore arms. The retailer has increased its client base by expanding to several areas across the globe (Saeed, n.d).
Weaknesses
The retailer relies heavily on Britain for obtaining profits. Any fall in the nation's market can, thus, significantly impact Tesco's operations, and hence, this reliance is unsafe for it. Also, the company has carried out aggressive expansion activities, leaving hardly any cash free for any other function (Saeed, n.d).
Opportunities
Tesco's expansion into Europe, America, Asia and other regions has unlocked better opportunities for it, with regard to international market entry and trade barriers. The firm can now trade easily across continents. Further, it has, of late, ventured into the areas of internet and phone-based (landline/mobile) shopping. Tesco was the pioneer retail company to introduce the concept of internet shopping (Saeed, n.d).
Threats
Entry into a new market with a novel brand necessitates allocation of considerable funds towards land costs, setup, operating costs, marketing, and distribution costs. The company's debt might increase prior to dropping. Also, the new venture may fail if this new market isn't receptive to the company's values. Tesco's existence is threatened by Sainsbury's and Asda's potential to engage in price wars, by lowering prices (Saeed, n.d).
Change Management
The process of change management proves critical in gaining a competitive edge, as desired by many firms like Tesco (Waddell, Creed, Cummings & Worley, 2013). Several different ways exist to categorize organizational change. In deciding upon the right strategy, it is imperative to understand the kind of change a firm desires. Some kinds of corporate changes are as follows:
Incremental Change
These changes, though highly important and major, will be repetitive and gradual, and can help curb resistance by Tesco employees (Saeed, n.d).
Transformational Change
This sort of change typically aids firms like Tesco in realigning strategically with their respective environments. Firms that lose touch with their shifting marketplace will require transformational change at a more fundamental level to survive (Saeed, n.d).
Strategic Change
This deals with general, company-wide, long-term issues. The organization's capacity of identifying and understanding existing competitive forces and their evolution over time is related to the business's competence in mobilizing and managing requisite resources through time, for the selected competitive response (Saeed, n.d).
Triggers of change
For rational organizations like Tesco, change triggers might be the constant hunt for efficiency.
External triggers
Usually, external developments necessitate change. Clearly, numerous external factors exist for Tesco, which it needs to deal with, including an international marketplace's implications, demographic change, broader understanding of environmental problems, and health awareness (Paton & McCalman, 2008). Tesco's general environment may be characterized as part of a typical 'PESTLE' framework:
Political consequences linked to a change in government.
Economic variations like exchange rates, global competition, and macroeconomic activity levels.
Social/demographic change like evolving expectations/values and education levels.
Technological changes like process and product developments and innovation.
Legal repercussions of potential new governmental policies.
Environmental impacts of legislation, and agreements of broadly-held values.
Change Planning and Management
Kotter's Model
Kotter's change model comprises of eight stages which may be employed for successful change implementation (Kotter & Cohen 2012). These stages are:
1. Establishment of a "sense of urgency"
1. Establishment of coalition
1. Creation of a change strategy and vision
1. Communication of the above (i.e., strategy and vision) by combining deeds, symbols, and words
1. Removal of obstacles
1. Production of visible indicators of progress (i.e., short-term accomplishments)
1. Adherence to the process of change and refusal to quit if condition becomes tough
1. Nurturing and shaping of a novel culture for supporting developing innovations and improvements.
Type of Change
One can consider Tesco's implementation of a self-checkout practice a strategic organizational change, as this practice differs from conventional checkout, in regard to how transactions are executed. Cashier checkouts necessitate the presence of a cashier for operating it; however, self-checkouts eliminate this need. This innovative system has given rise to a new method/procedure of serving clients. Combined use of conventional checkout and self-checkout affords customers enhanced service, with reduced customer time spent in outlets. Tesco's self-checkout is aimed at making the shopping process significantly easier, helping enhance shoppers' experience in its stores. Company owners wished to make their shoppers feel they were also part of the company. Customers would choose items from store shelves and proceed to self-checkout counters where they would scan items and pay the bill. The intended result was synergy of cashier checkout and self-checkout (Saeed, n.d).
The Process
Proper planning is critical in all organizations for them to succeed in all their activities. Checkout leaders require training to operate this new self-checkout system, since they will be tasked with aiding customers in using these systems, despite the system having a demo on screen that will make it an easily-understandable and user-friendly system. Managers have to train cashiers with regard to the self-checkout's purpose and its potential benefits to customers as well as to the overall organization. Its purpose is motivating cashiers and making them confident, as well as ready to welcome changes. Initially, the implementation will assume the form of a feasibility research. The system will be observed for a certain time period by management, for determining how many customers patronized it, whilst simultaneously collecting staff and customer feedback. If feedback is positive, the management can go ahead with introducing this concept across all Tesco stores (Saeed, n.d).
Discussion
Self-checkout implementation will greatly impact the whole organization, since it will contribute significantly to enhancing store-goers' shopping experience. Further, it will positively impact Tesco sales. Key benefits linked to self-checkout implementation are cost effectiveness, customer satisfaction, and sales growth.
Cost Effectiveness
Cost effectiveness constitutes a key factor in planning processes of change management within a firm. As per Tesco's 2005 annual statement, 130 stores had implemented self-checkout, with more than 850,000 clients using them per week. Self-checkout implementation helps reduce labor cost, since several self-checkout counters can operate without requiring an equal number of personnel (cashiers). Self-checkouts also compensate for staff shortages. But trained supervisors might be needed in stores for aiding customers with self-checkout, if any malfunctioning occurs (Saeed, n.d).
Sales Growth
In today's marketing era, wherein most organizations' chief focus is customers, a buyer usually visits stores in which he/she receives timely, high-quality service. Tesco — a leading global retailer — has implemented 3000 self-checkout systems in 750 of its stores. This constitutes a significant improvement since self-checkout's initial implementation. Increased self-checkouts within outlets will attract more clients, since clients know they will be able to leave stores early, by using their self-checkouts. Consequently, Tesco's customer base will grow, which positively impacts sales. In the UK, a fourth of Tesco's transactions occur through these self-checkout systems (Saeed, n.d).
Customer Satisfaction
Introduction of self-checkout improved Tesco customer service, since shoppers can now forgo standing in queues to checkout. According to Kurtz and Boone (2006), technological change/utilization is one among the best ways to bring about customer satisfaction improvements. It facilitates forging of sound relationships with customers, leading to increased customer loyalty. Tesco's 2006 financial statement and annual report showed that 1.5 million shoppers (weekly) at over 200 stores prefer self-checkout. This proves that shoppers are highly satisfied with this system, and it has tremendously increased sales for Tesco.
Resistance to Change:
Change is a ubiquitous phenomenon in present-day organizations. It occurs rapidly and continuously. As change is now a regular component of corporate dynamics, a workforce that resists change will actually be able to cripple the company. It is not easy for individuals to change overnight. People require time to adapt themselves to change as well as to new work-related and behavioral patterns (Buchanan and Badham, 2008). To resist is an expected response to all major changes. People will naturally hurry and defend the existing state of affairs, in instances where they perceive a threat to their status or job security. According to Badham and Buchanan (2008), organizational change may generate resistance and skepticism among employees, sometimes making it impossible or hard to implement improvements in the company.
Anchoring Changes in Corporate Culture
The crux is development of a platform wherein the workforce will embrace change, leading to immense workplace milestones, ensuring the implemented changes continue centers upon integrating these changes into the culture of the organization (Mishra, 2013). A few activities the firm can engage in for ensuring this objective is attained include discussing change development with the team in charge of change. Once a change process generates great outcomes, success stories can be narrated to stakeholders. Including change values and ideologies in new employee recruitment and training processes would be vital when implementing development of strategic ideas to replace change leaders as they move forward to higher posts in their endeavor to guarantee the legacy's continuity.
Causes of Resistance
Resistance symptoms denote specific behaviors employees opposed to change exhibit. Saeed (n.d) states that it is essential to differentiate between resistance symptoms and underlying causes. Such behaviors may be categorized as passive or active resistance.
Low Tolerance towards Change:
This may be defined as a fear of employees failing in developing new behaviors and skills necessary in the novel work setting. Anderson and King (2001) believe that if a worker displays low tolerance towards organizational change, increased ambiguity linked to performing his/her job differently will perhaps cause him/her to resist the novel way of carrying out job-related tasks.
Employees Resist Change:
Personnel resist corporate change as they are required to learn new things. In many instances, the issue is not disagreement with a new process's benefits, but the fear of an unknown future as well as doubts regarding their capacity of adapting to this change (Saeed, n.d).
The shock of the new:
Individuals mistrust all things that, in their opinion, are capable of upsetting their established methods of work, employment conditions, or routines. They are averse to losing the security linked to what they are familiar with (Armstrong, 2006). Personnel resistance to organizational change represents a complex problem facing managers in today's ever-evolving, complex organizations. The change process is omnipresent, and personnel resistance is recognized as one of the critically important factors causing a number of well-conceived, well-intended change efforts to fail (Saeed, n.d).
Change processes' success relies heavily on the firm's capability of instilling a wish for change in employees as well as customers. This element will trigger the initial, crucial motivation needed to guarantee complete adoption. Tesco can employ one method to establish a "sense of urgency" among stakeholders for change: a description of negative consequences likely to arise if the company fails to implement change. Weiss believes this step will go against the commonly-held belief that a planning process begins with a goal or a vision (Weiss, 2012). Tesco needs to discuss this change constructively, offering stakeholders dynamic reasons for invoking both their thinking and feedback.
Conclusion
Introducing improved self-checkout counters at Tesco stores can be identified as a change of a strategic nature. These counters will function to ensure speedy customer checkout and decrease in point-of-sale labor costs. An investigation of the elements that sparked change, processes entailed, and benefits to Tesco revealed the need to incorporate a strategic outlook in change implementation.
Recommendations
In view of the issues that may crop up as a result of implementation of self-checkout, one recommendation is that a trained employee or supervisor be deployed at store checkout counters all day long for aiding customers encountering problems using self-checkout systems in avoiding delays and checking the IDs of suspected minor customers. Tesco's self-checkout process also requires improvements for increasing its "user-friendliness" and reducing its fault-reporting rate.
Reference list
Armstrong, M. (2006), A Handbook of Human Resource Management Practice, (10th edn), Kogan Page, London, pages 25, 345, 346
Buchanan, D., & Badham, R. J. (2008). Power, Politics, and Organizational Change: Winning the Turf Game. London: Sage Publications.
King, N., & Anderson, N. (2001). Managing innovation and change: A critical guide for organizations. London: Thomson Learning.
Kotter, J. P., & Cohen, D. S. (2012). The heart of change: Real-life stories of how people change their organizations.
Kurtz, D. L., & Boone, L. E. (2006). Principles of marketing 2006. Mason, Ohio: Thomson South-Western.
Mishra, S. (2013). Relevance of Kotter's Model for Change in Successfully Implementing Lean. In Advances in Production Management Systems. Sustainable Production and Service Supply Chains (pp. 540-547). Springer Berlin Heidelberg.
Paton, R. A., & McCalman, J. (2008). Change Management: A Guide to Effective Implementation. London: Sage Publications.
Saeed S. (n.d.) CHANGE MANAGEMENT: TESCO SELF CHECK OUT MACHINES. [Online] accessed 6 May 2016 available at https://www.scribd.com/doc/38560002/Change-Management-TESCO
Waddell, D., Creed, A., Cummings, T. G., & Worley, C. G. (2013). Organisational change: Development and transformation.
Weiss, J. (2012). Organizational Change. San Diego, CA: Bridgepoint Education, Inc.
---
Are you busy and do not have time to handle your assignment? Are you scared that your paper will not make the grade? Do you have responsibilities that may hinder you from turning in your assignment on time? Are you tired and can barely handle your assignment? Are your grades inconsistent?
Whichever your reason is, it is valid! You can get professional academic help from our service at affordable rates. We have a team of professional academic writers who can handle all your assignments.
Plagiarism free papers
Timely delivery
Any deadline
Skilled, Experienced Native English Writers
Subject-relevant academic writer
Adherence to paper instructions
Ability to tackle bulk assignments
Reasonable prices
24/7 Customer Support
Get superb grades consistently
Online Academic Help With Different Subjects
Literature
Students barely have time to read. We got you! Have your literature essay or book review written without having the hassle of reading the book. You can get your literature paper custom-written for you by our literature specialists.
Finance
Do you struggle with finance? No need to torture yourself if finance is not your cup of tea. You can order your finance paper from our academic writing service and get 100% original work from competent finance experts.
Computer science
Computer science is a tough subject. Fortunately, our computer science experts are up to the match. No need to stress and have sleepless nights. Our academic writers will tackle all your computer science assignments and deliver them on time. Let us handle all your python, java, ruby, JavaScript, php , C+ assignments!
Psychology
While psychology may be an interesting subject, you may lack sufficient time to handle your assignments. Don't despair; by using our academic writing service, you can be assured of perfect grades. Moreover, your grades will be consistent.
Engineering
Engineering is quite a demanding subject. Students face a lot of pressure and barely have enough time to do what they love to do. Our academic writing service got you covered! Our engineering specialists follow the paper instructions and ensure timely delivery of the paper.
Nursing
In the nursing course, you may have difficulties with literature reviews, annotated bibliographies, critical essays, and other assignments. Our nursing assignment writers will offer you professional nursing paper help at low prices.
Sociology
Truth be told, sociology papers can be quite exhausting. Our academic writing service relieves you of fatigue, pressure, and stress. You can relax and have peace of mind as our academic writers handle your sociology assignment.
Business
We take pride in having some of the best business writers in the industry. Our business writers have a lot of experience in the field. They are reliable, and you can be assured of a high-grade paper. They are able to handle business papers of any subject, length, deadline, and difficulty!
Statistics
We boast of having some of the most experienced statistics experts in the industry. Our statistics experts have diverse skills, expertise, and knowledge to handle any kind of assignment. They have access to all kinds of software to get your assignment done.
Law
Writing a law essay may prove to be an insurmountable obstacle, especially when you need to know the peculiarities of the legislative framework. Take advantage of our top-notch law specialists and get superb grades and 100% satisfaction.
What discipline/subjects do you deal in?
We have highlighted some of the most popular subjects we handle above. Those are just a tip of the iceberg. We deal in all academic disciplines since our writers are as diverse. They have been drawn from across all disciplines, and orders are assigned to those writers believed to be the best in the field. In a nutshell, there is no task we cannot handle; all you need to do is place your order with us. As long as your instructions are clear, just trust we shall deliver irrespective of the discipline.
Are your writers competent enough to handle my paper?
Our essay writers are graduates with bachelor's, masters, Ph.D., and doctorate degrees in various subjects. The minimum requirement to be an essay writer with our essay writing service is to have a college degree. All our academic writers have a minimum of two years of academic writing. We have a stringent recruitment process to ensure that we get only the most competent essay writers in the industry. We also ensure that the writers are handsomely compensated for their value. The majority of our writers are native English speakers. As such, the fluency of language and grammar is impeccable.
What if I don't like the paper?
There is a very low likelihood that you won't like the paper.
Reasons being:
When assigning your order, we match the paper's discipline with the writer's field/specialization. Since all our writers are graduates, we match the paper's subject with the field the writer studied. For instance, if it's a nursing paper, only a nursing graduate and writer will handle it. Furthermore, all our writers have academic writing experience and top-notch research skills.
We have a quality assurance that reviews the paper before it gets to you. As such, we ensure that you get a paper that meets the required standard and will most definitely make the grade.
In the event that you don't like your paper:
The writer will revise the paper up to your pleasing. You have unlimited revisions. You simply need to highlight what specifically you don't like about the paper, and the writer will make the amendments. The paper will be revised until you are satisfied. Revisions are free of charge
We will have a different writer write the paper from scratch.
Last resort, if the above does not work, we will refund your money.
Will the professor find out I didn't write the paper myself?
Not at all. All papers are written from scratch. There is no way your tutor or instructor will realize that you did not write the paper yourself. In fact, we recommend using our assignment help services for consistent results.
What if the paper is plagiarized?
We check all papers for plagiarism before we submit them. We use powerful plagiarism checking software such as SafeAssign, LopesWrite, and Turnitin. We also upload the plagiarism report so that you can review it. We understand that plagiarism is academic suicide. We would not take the risk of submitting plagiarized work and jeopardize your academic journey. Furthermore, we do not sell or use prewritten papers, and each paper is written from scratch.
When will I get my paper?
You determine when you get the paper by setting the deadline when placing the order. All papers are delivered within the deadline. We are well aware that we operate in a time-sensitive industry. As such, we have laid out strategies to ensure that the client receives the paper on time and they never miss the deadline. We understand that papers that are submitted late have some points deducted. We do not want you to miss any points due to late submission. We work on beating deadlines by huge margins in order to ensure that you have ample time to review the paper before you submit it.
Will anyone find out that I used your services?
We have a privacy and confidentiality policy that guides our work. We NEVER share any customer information with third parties. Noone will ever know that you used our assignment help services. It's only between you and us. We are bound by our policies to protect the customer's identity and information. All your information, such as your names, phone number, email, order information, and so on, are protected. We have robust security systems that ensure that your data is protected. Hacking our systems is close to impossible, and it has never happened.
How our Assignment  Help Service Works
You fill all the paper instructions in the order form. Make sure you include all the helpful materials so that our academic writers can deliver the perfect paper. It will also help to eliminate unnecessary revisions.
2.      Pay for the order
Proceed to pay for the paper so that it can be assigned to one of our expert academic writers. The paper subject is matched with the writer's area of specialization.
3.      Track the progress
You communicate with the writer and know about the progress of the paper. The client can ask the writer for drafts of the paper. The client can upload extra material and include additional instructions from the lecturer. Receive a paper.
4.      Download the paper
The paper is sent to your email and uploaded to your personal account. You also get a plagiarism report attached to your paper.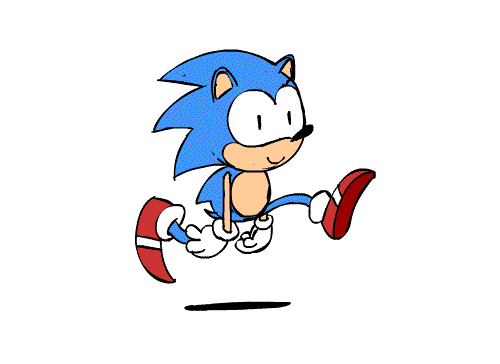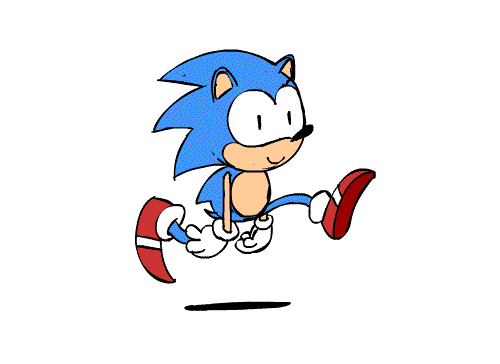 PLACE THIS ORDER OR A SIMILAR ORDER WITH US TODAY AND GET A PERFECT SCORE!!!
---