Tva
Tapping Water Power
The Creation of the Tennessee Valley Authority
The Origins of the Tennessee Valley Authority
In 1916, the federal government acquired the Tennessee Valley area to construct a dam, which would generate electricity to produce explosives for World War I
This did not materialize. In the following years, there were efforts to sell it to the private sector and opposition to keep it in public ownership and to develop it. When Franklin Delano Roosevelt was elected in 1933, he signed the Tennessee Valley Authority Act within his first 100 days in office. The Act was committed not only to improve navigability on the Tennessee River. It was also mandated to provide flood control, reforest and improve farmland, contribute to industrial and agricultural development and help create a government nitrate and phosphorus manufacturing facility. For its wide reach, the TVA was considered one of the most ambitious projects under the New Deal.. The New Deal was President Roosevelt's reform and recovery program, which addressed the consequences of the Great Depression. His concept of the TVA was a completely different agency. He wanted it to be a corporation with the power of government but with the inherent flexibility and initiative of a private business.
Congress passed the TVA Act on May 18, 1933.
.The TVA immediately embarked .on its mission and commitment by adopting an integrated resource management approach. Each issue or objective was considered in its broadest context and weighed against others. A three-member board initially headed TVA. These board members were Arthur Morgan, Harcourt Morgan and David Lilienthal. They had different advocacies and, thus, different perceptions of the direction TVA should take. Arthus Morgan favored social planning and thought that TVA was that opportunity for a partnership between the government and private business. He envisioned TVA as a model for national regional planning, which could wipe out poverty in Tennessee Valley. Harcourt Morgan fought for the welfare of southern commercial farmers and against experiments in government planning. David Lilienthal, on the other hand, openly promoted public power and urged direct competition by TVA against private power businesses. The clash among them persisted from 1933 to 1938. President Roosevelt eventually dismissed Arthur Morgan for his public criticism of the TVA. The TVA was, indeed, involved in many controversies and sustained failures. But it also provided electricity to thousands at reasonable price, controlled floods in the Valley, improved navigation and brought in modern agricultural techniques.
The Tennessee Valley includes parts of Kentucky, Virginia, North Carolina, Georgia, Alabama, and Mississippi.
Before the signing and creation of the Authority, the region was among the most disadvantaged in the South. That was the rationale of its mission to improve the economic and social conditions of the people in the river basin. Among the agencies that have cooperated in the pursuit of this goal are the U.S. Department of Agriculture, the U.S. Forest Service, Civilian Conservation Corps and state agricultural experiment stations and extension services. The very first construction project was the Norris Dam, named after Senator George W. Norris of Nebraska, in October 1933. Senator Norris campaigned for the creation of TVA in the 1930s. This was among the largest hydropower construction programs in the U.S. The TVA constructed 16 dams and a steam plant under this program between 1933 and 1944. Most of these were under construction at about the same time and the same design. It employed a total of 28,000 laborers.
Before the creation of the TVA, almost 90% of urban dwellers and only 10% of rural dwellers had electricity in the 1930s.
Private electricity companies found it too expensive to provide electricity to distant or isolated rural farmlands. Furthermore, most rural dwellers could not afford it. Yet the improvement of living conditions heavily relied on affordable electricity. The Roosevelt Administration thought that the government should do what the private sector enterprise could not. Hence, it created the TVA. By 1941, it realized this goal and became the largest producer of electric power in the U.S. Private companies saw the cheaper energy provided by the TVA as a threat to them. They strongly contended this in court as unconstitutional. They filed many lawsuits against the TVA for this cause. Eventually, the Supreme Court upheld the TVA's authority to produce, sell and distribute power. The TVA proceeded to fulfill its mission. It created the Electric Home and Farm Authority or EHFA to help farmers buy electric appliances, such as electric ranges, refrigerators, and water heaters, at affordable prices. They could do so through loans from EHFA at low-cost financing.
TVA created programs of new farming methods to the Valley.
These were to increase crop production, replant forests, and improve fish and wildlife habitat. The programs aimed at changing old and unproductive farming techniques, and at teaching farmers to use nitrates with plants, such as alfalfa and clover, to add nitrogen naturally to the soil. The TVA also implemented extension programs for contouring plowing, crop rotation, the use of phosphate fertilizers, and cover crops for soil conservation. It also conducted demonstrations to teach new techniques and farm products. The most successful farmers were often those chosen to demonstrate these techniques.
There was unprecedented economic growth in the region in the 1960s.
Farms and forests were much improved. With larger and more efficient generating units, TVA continued to provide among the lowest electric rates in the country. In expectation of increased power needs, the TVA began building nuclear plants as new source of cheap electricity. On account of the international oil embargo in 1973 and rising fuel costs in the late 70s, the average cost of electricity region increased 5 times till the early 80s. The demand for energy decreased and construction costs increased. These developments led the TVA to cancel many nuclear plants and other utilities throughout the U.S. In the decade. In the 90s, the electric utility industry was to undergo restructuring and TVA had to compete. It reduced operating costs to almost $800 million and its workforce to more than half. At the same time, it raised the generating capacity of its plants, stopped constructing nuclear plants and devised a plan for the energy requirements of the region up to the year 2020. Although its production costs were among the lowest in 1997, TVA continued to seek out ways of reducing costs and raising efficiency. It endeavored to keep its rates competitive according to its-year business plan. It also created and enforced a Business Transformation Program to reduce further costs and entered into contracts with distributor customers to meet their requirements. In 1998, it came up with a new clean-air program to reduce pollutants. It was to add modern equipment to help the region come up to stricter air-quality standards as it continued to fulfill its mission to induce industrial and economic growth in the region.
TVA's power system reportedly operates at almost 100% dependability every year since 1999.
Its lowest levels of interruptions were in 2004. It has also ceased to receive federal funding and now finances all its programs from selling bonds in the financial markets. These include programs for environmental protection, river management and economic development. The board also expanded membership from the original 3 to 9 part-time membership. A chief executive officer position has been created by board appointment. In meeting power demands and keeping rates affordable, the Board restarted Browns Ferry Nuclear Plant Unit 1 in 2007. This added 1,150 megawatts at cost-effective levels. It hopes to complete Watts Bar Nuclear Plant Unit 2 by 2013 to add 1,180 megawatts to its generating capacity. At the same time, TV has been increasing power system efficiency by extensively modernizing and automating its 29 hydro plants. It intends to reduce the growth of peak power demand by up to 1,400 megawatts by 2012 through its energy-efficiency programs. In response to environmental goals, TVA has reduced ozone-season nitrogen oxide emissions by 80% below 1995 levels. It now aims at reducing sulfur dioxide emissions by 80-85% of 1977 levels this year.
The Tennessee Valley Authority Act
This Act was signed by President Roosevelt on May 18, 1933.
Its aims are to improve the navigability of the Tennessee Valley River, to control flood, reforest, and to conduct the proper use of marginal lands in the Valley; to oversee its agricultural and industrial development; and to create a government corporation for the operation of government properties around and near the Muscle Shoals in the State of Alabama. It is dedicated to the economic, environmental, social and physical well-being of the people of the region. The Act created a corporate body, consisting of a Board of Directors, made up of 9 members. These members shall be appointed by the President. At least 7 of them shall be residents of the Valley. Members of the Board shall serve for 5 years and receive $45,000.00 per annum as stipend. Committee chairmen shall receive $46,000.00 per annum stipend and the Board chairman, $50,000.00 per annum. The Board shall meet four times a year.
TVA Company Profile
The TVA is a self-financed government agency with approximately 13,000 employees, as of 2002 estimates.
It realized a $6.99 billion sales from hydroelectric power generation, fossil fuel, electric power generation, nuclear power generation, other electric power generation, electric bulk power transmission and control and electric power distribution. Its mission is to bring prosperity to the Tennessee Valley through excellent business performance and public service. These are to be achieved by supplying low-cost but reliable power, maintaining a thriving River, and fostering economic growth throughout the southeaster region, traversing 7 States. At the peak of its growth, TVA was serving more than 8 million users in more than 80,000 square miles of region
The TVA's integrated management of water resources, combined with its exceptional institutional capacity enabled it to lift one of the poorest regions in the U.S. into a strong economy and healthy environment today.
It accomplished this through its broad-based local programs and extensive physical infrastructure. In its early years, TVA set up a healthy natural resource base, a strong infrastructure and the human pool to work for the social and economic development of the region. As it was envisioned by President Roosevelt, TVA was a river basin equipped with the authority and resources as a planning unit and watershed to realize that development. There were issues surrounding relocations and resettlements but TVA responded to these through speedy and quantifiable economic development. The people's income and standard of living in the region grew dramatically. Flood control, navigation and power generation were viewed and managed as a means to advance the people's social and economic well-being. Resource development went under a single agency, the TVA, which functions in its own headquarters in the region itself, rather than as a branch of the central government in Washington.
The organizational structure of the TVA for almost 68 years has consisted of 3 board directors, a general manager and operating divisions.
Its broad responsibility has been to set down policies for implementation by the general manager, later a chief executive officer. Policy-making has been centralized, but the planning, management and implementation have been decentralized. Planning has always been drawn from operations and physical development programs. Decision-making among the operating arms has been self-coordinated. Conflicts and other issues are addressed and resolved at the lowest possible working level, rising to high management levels if persistent. An advantage of this framework has been that it kept TVA action-oriented and grounded on tasks that have actual relevance to the lives of the people in the region. This and cooperation with local agencies attracted widespread support and brought success to the development and construction phases. The downside was that transition from a development role to a management and stewardship role. The lack of centralized planning also thwarted TVA from fulfilling its local mission. Fierce competition was stimulated, as a consequence.
One major criticism against TVA was the lack of system to examine and oversee its structure and operations.
There were attempts to correct this defect in 1988 with organizational changes. These were increasing the authority of the Board; increasing its competitiveness in the field; more efficient operation of the water control system; and a business-like operational system. Restructuring continues to the present to address lags in competitiveness. As it is, TVA is the fifth largest river system in the U.S. It covers 650 miles of navigable river; 11,000 miles of public shorelines; 480,000 acres of recreation lakes; and 25 flood control dams. It has served 6 million customers with its fossil, nuclear, hydro and combustion turbine fuel sources. U.S.$829 million has been invested in the Valley; U.S.$23 million worth of loans has been committed for its economic development; and U.S.$951 million for goods and services businesses. Its total assets are worth U.S.$33 billion and it has a total debt of U.S.$26.
A Review of TVA Today
TVA derives its legal authority from the TVA Act of 1933.
This Act grants the agency broad powers for multi-resource conservation and regional planning and to create its own projects, . Its natural resource programs have been traditionally funded by the U.S. Congressional appropriates. But its budget has been less than 5% of its annual revenue in the last decade or before it. TVA's only partially successful initiative into nuclear power has been viewed as a misguided and costly decision, as it led to indebtedness. Congress had to raise the debt ceiling to adjust to the indebtedness problem. In itself, this advantage was not even granted to the private sector business. Considerations of the future of its non-power programs led to the scrapping of the budget for these programs for the year 2000 and after. The agency at present funds its own non-power programs from its own revenues. Analysts see an annual revenue at U.S.$6 billion against an accumulated debt of more than $20 billion as not a sound condition, per today's business standards.
One of TVA's major strengths and assets is its strong local base.
This mainly consists of grassroots support, interest groups, the Congressional Caucus; and other federal agencies. The grassroots, residents of the Valley and the State and local governments have widely supported TVA on account of its long history and existence. The very success of its programs is at least partly attributed to its commitment to federal, State and local agencies; regional and national interest groups; and the residents of the Valley. TVA has linked up with other federal agencies on flood control and navigation. It has cooperated with the States in the jurisdiction in adjusting lake levels for tourism, recreation and economic development. These supporters have helped improve fish habitat, protect endangered species in the region, improve water quality, and increase recreational and economic opportunities. Available public access telephone lines and internet sites also provide information and communication facilities to the public on TVA activities, dam developments and related information. While it cooperates with the public and provides these resources, its overall reservoir system continues to operate to the optimum level and the greatest benefits of the people in the entire region.
Between its creation in 1933 and the end of World War II, the TVA earned the distinction as a multi-resource agency, according to the vision of President Roosevelt. From its beginnings, the TVA evolved from a combination of major forces, such as need, champions, opportunity, vision and early tangible results. The fact is that it has no duplicate in the U.S. As a government entity. For all its advantages and disadvantages, the TVA's concepts of comprehensive river basin management became useful as a model to other river basins in the U.S. And in the world. Its distinctive characteristics remain, nevertheless. These are integrated regional water resources and economic development; autonomy and control over natural resources; centralized policy-making through decentralized decision-making; high professional standards within the operating ranks; grassroots support and participation; strong regional identity; and action-oriented-ness, which delivers early and measurable results.
Whatever becomes or happens to the TVA, it will remain one of the few long-term successes stories in the field of natural resources development and management. Its creation and evolution of its institutions and programs can guide the implementation of policies and practices of similar entities at present or in the future at both a regional basis and more extensive levels. The application of the TVA model, however, will depend on the feasibility of replicating its successes and specific characteristics. A number of lessons can be learned from the TVA Its success largely depended on the strengths of its leaders and champions, and its ability to produce and show measurable results at an erly time. Its greatest endowment consists of a composite of a healthy natural resource base, a strong supportive infrastructure, and the human factor of social and economic development for the region. Its institutional structure worked well in its early years but also brought in failures and problems, especially relating to change. Developments point to its greatest internal and external challenge has been the tension between its twin function of a multi-resource development agency with a mission and as a utility.#
BIBLIOGRAPHY
Findley, M. And Alavian, V. (2000). Tennessee Valley authority experiment. Case Study
in Integrated Water Resource Management. USAID Water Team: United States
Agency for International Development. Retrieved on November 11, 2010 from http://www.usaid.gov/our_work/environment/water/case_studies/tva.basin.pdf
Funding Universe (2010). Tennessee Valley Authority: company profile.
Company Histories. Retrieved on November 10, 2010 from http://www.fundinguniverse.com/copany_histories/Tennessee-Valle-Authority-Company-History
Online Highways (2005). Tennessee Valley Authority. United States History: Online
Highways LLC. Retrieved on November 10, 2010 from http://www.u-s-history.com/pages/h1653.html
TVA (2010). From the new deal to a new century. Tennessee Valley Authority.
Retrieved on November 10, 2010 from http://www.tva.gov/abouttva/history.htm
-. Tennessee Valley Authority Act. Retrieved on November 10, 2010 from http://www.tva.gov/abouttva/pdf/TVA_Act.pdf
Online Highways (2005) Tennessee Valley Authority. Retrieved on November 10. 2010 from http://www.u-s-history.com/pages/h1653.html
TVA (2010). Tennessee Valley Authority Act. Retrieved on November 10, 2010 from http://www.tva.gov/abouttva/history.htm
Online Highways, op. cit.
TVA, op. cit.
Online Highways, op. cit
TVA, op.cit.
Online Highways, op. cit
TVA, op. cit
Online Highways, op. cit
TVA, op. cit
Online Highways, op. cit.
TVA, op. cit
Online Highways, op. cit
TVA, op. cit.
Online Highways, op.cit.
TVA, op. cit idem
Online Highways, op. cit.
TVA, op. cit.
ibid ibid idem ibid
Funding Universe (2010). Tennessee Valley Authority: Company Profile. Retrieved November 10, 2010 from http://www.fundinguniverse.com/company-histories/Tennessee-Valley-Authority-Company-Profile
ibid
Findley, M. And Alavian, V. (2000). Tennessee Valley Authority Experiment. Retrieved November 11, 2010 from http://www.usaid.gov/our_work/environment/water/case_studies/tva.basin.pdf
ibid idem ibid ibid ibid ibid ibid
---
Are you busy and do not have time to handle your assignment? Are you scared that your paper will not make the grade? Do you have responsibilities that may hinder you from turning in your assignment on time? Are you tired and can barely handle your assignment? Are your grades inconsistent?
Whichever your reason is, it is valid! You can get professional academic help from our service at affordable rates. We have a team of professional academic writers who can handle all your assignments.
Plagiarism free papers
Timely delivery
Any deadline
Skilled, Experienced Native English Writers
Subject-relevant academic writer
Adherence to paper instructions
Ability to tackle bulk assignments
Reasonable prices
24/7 Customer Support
Get superb grades consistently
Online Academic Help With Different Subjects
Literature
Students barely have time to read. We got you! Have your literature essay or book review written without having the hassle of reading the book. You can get your literature paper custom-written for you by our literature specialists.
Finance
Do you struggle with finance? No need to torture yourself if finance is not your cup of tea. You can order your finance paper from our academic writing service and get 100% original work from competent finance experts.
Computer science
Computer science is a tough subject. Fortunately, our computer science experts are up to the match. No need to stress and have sleepless nights. Our academic writers will tackle all your computer science assignments and deliver them on time. Let us handle all your python, java, ruby, JavaScript, php , C+ assignments!
Psychology
While psychology may be an interesting subject, you may lack sufficient time to handle your assignments. Don't despair; by using our academic writing service, you can be assured of perfect grades. Moreover, your grades will be consistent.
Engineering
Engineering is quite a demanding subject. Students face a lot of pressure and barely have enough time to do what they love to do. Our academic writing service got you covered! Our engineering specialists follow the paper instructions and ensure timely delivery of the paper.
Nursing
In the nursing course, you may have difficulties with literature reviews, annotated bibliographies, critical essays, and other assignments. Our nursing assignment writers will offer you professional nursing paper help at low prices.
Sociology
Truth be told, sociology papers can be quite exhausting. Our academic writing service relieves you of fatigue, pressure, and stress. You can relax and have peace of mind as our academic writers handle your sociology assignment.
Business
We take pride in having some of the best business writers in the industry. Our business writers have a lot of experience in the field. They are reliable, and you can be assured of a high-grade paper. They are able to handle business papers of any subject, length, deadline, and difficulty!
Statistics
We boast of having some of the most experienced statistics experts in the industry. Our statistics experts have diverse skills, expertise, and knowledge to handle any kind of assignment. They have access to all kinds of software to get your assignment done.
Law
Writing a law essay may prove to be an insurmountable obstacle, especially when you need to know the peculiarities of the legislative framework. Take advantage of our top-notch law specialists and get superb grades and 100% satisfaction.
What discipline/subjects do you deal in?
We have highlighted some of the most popular subjects we handle above. Those are just a tip of the iceberg. We deal in all academic disciplines since our writers are as diverse. They have been drawn from across all disciplines, and orders are assigned to those writers believed to be the best in the field. In a nutshell, there is no task we cannot handle; all you need to do is place your order with us. As long as your instructions are clear, just trust we shall deliver irrespective of the discipline.
Are your writers competent enough to handle my paper?
Our essay writers are graduates with bachelor's, masters, Ph.D., and doctorate degrees in various subjects. The minimum requirement to be an essay writer with our essay writing service is to have a college degree. All our academic writers have a minimum of two years of academic writing. We have a stringent recruitment process to ensure that we get only the most competent essay writers in the industry. We also ensure that the writers are handsomely compensated for their value. The majority of our writers are native English speakers. As such, the fluency of language and grammar is impeccable.
What if I don't like the paper?
There is a very low likelihood that you won't like the paper.
Reasons being:
When assigning your order, we match the paper's discipline with the writer's field/specialization. Since all our writers are graduates, we match the paper's subject with the field the writer studied. For instance, if it's a nursing paper, only a nursing graduate and writer will handle it. Furthermore, all our writers have academic writing experience and top-notch research skills.
We have a quality assurance that reviews the paper before it gets to you. As such, we ensure that you get a paper that meets the required standard and will most definitely make the grade.
In the event that you don't like your paper:
The writer will revise the paper up to your pleasing. You have unlimited revisions. You simply need to highlight what specifically you don't like about the paper, and the writer will make the amendments. The paper will be revised until you are satisfied. Revisions are free of charge
We will have a different writer write the paper from scratch.
Last resort, if the above does not work, we will refund your money.
Will the professor find out I didn't write the paper myself?
Not at all. All papers are written from scratch. There is no way your tutor or instructor will realize that you did not write the paper yourself. In fact, we recommend using our assignment help services for consistent results.
What if the paper is plagiarized?
We check all papers for plagiarism before we submit them. We use powerful plagiarism checking software such as SafeAssign, LopesWrite, and Turnitin. We also upload the plagiarism report so that you can review it. We understand that plagiarism is academic suicide. We would not take the risk of submitting plagiarized work and jeopardize your academic journey. Furthermore, we do not sell or use prewritten papers, and each paper is written from scratch.
When will I get my paper?
You determine when you get the paper by setting the deadline when placing the order. All papers are delivered within the deadline. We are well aware that we operate in a time-sensitive industry. As such, we have laid out strategies to ensure that the client receives the paper on time and they never miss the deadline. We understand that papers that are submitted late have some points deducted. We do not want you to miss any points due to late submission. We work on beating deadlines by huge margins in order to ensure that you have ample time to review the paper before you submit it.
Will anyone find out that I used your services?
We have a privacy and confidentiality policy that guides our work. We NEVER share any customer information with third parties. Noone will ever know that you used our assignment help services. It's only between you and us. We are bound by our policies to protect the customer's identity and information. All your information, such as your names, phone number, email, order information, and so on, are protected. We have robust security systems that ensure that your data is protected. Hacking our systems is close to impossible, and it has never happened.
How our Assignment  Help Service Works
You fill all the paper instructions in the order form. Make sure you include all the helpful materials so that our academic writers can deliver the perfect paper. It will also help to eliminate unnecessary revisions.
2.      Pay for the order
Proceed to pay for the paper so that it can be assigned to one of our expert academic writers. The paper subject is matched with the writer's area of specialization.
3.      Track the progress
You communicate with the writer and know about the progress of the paper. The client can ask the writer for drafts of the paper. The client can upload extra material and include additional instructions from the lecturer. Receive a paper.
4.      Download the paper
The paper is sent to your email and uploaded to your personal account. You also get a plagiarism report attached to your paper.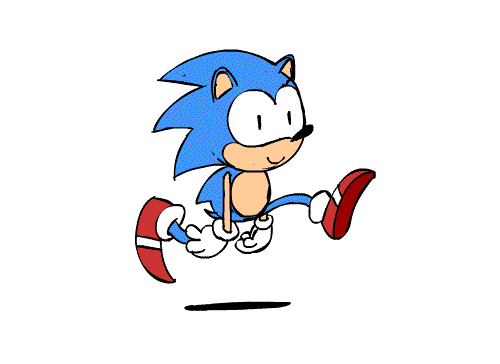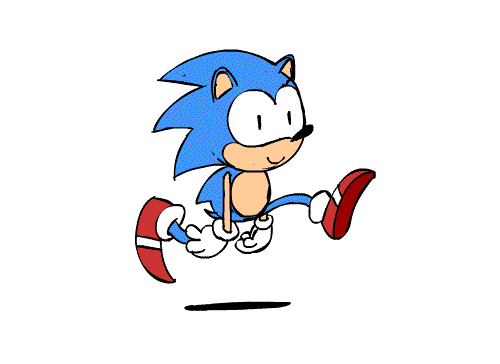 PLACE THIS ORDER OR A SIMILAR ORDER WITH US TODAY AND GET A PERFECT SCORE!!!
---