Mounument to Ingenuity
The Decameron – a Monument to Ingenuity
Giovanni Boccaccio's masterpiece the Decameron, is one of the greatest literary works that follows the tradition of the frame narrative. Some of the one hundred stories that Boccaccio gathered in his work originate in ancient works that belong to the same tradition of the "story-within-story," like the Arabian Nights or the Sanskrit collection called Panchatantra. If in Chaucer's Canterbury Tales the story-tellers were gathered by a pilgrimage, in the Decameron the narrators are seven young women and three young men, who leave Florence in order escape the ruthless Plague that smote the country in 1348. Thus, the story-telling is a getaway from reality into a fantasy world. Although the stories told by Boccaccio are neither moral nor idealizing, they seem all the more fantastic or unreal because they are extremely naturalistic. As it has been many times noticed by the critics, the Decameron is in no way a didactic work and Boccaccio never pursues an ethical purpose. The most employed narrative device in almost all the stories is that of the farce or the trick that the characters play upon one another. The farce, besides being a very good source of humor represents an art in itself, the essence of ingenuity and playfulness. Thus, the stories have a highly aesthetic value precisely because of the creative farces which are included in each narrative and which confer them a special value. The characters who dupe other characters are often duped in their turn until a certain balance is obtained. Considering that there is no moral purpose behind the stories, the main quality of the stories lies in the story- telling itself and in Boccaccio's passion for action and adventure.
Thus, as Francesco de Sanctis observes what Boccaccio writes is in fact a "human comedy," as opposed to Dante's "Divine Comedy." The author's main drive in the Decameron is to tell the stories themselves and to stay on the surface of action without stopping to analyze the facts or to find their moral. This is the main attraction of his stories, which, in spite of the obvious exaggerations and departures from reality, remain alive and very entertaining:
Boccaccio is not a superior soul, a writer who looks at society from a lofty height, sees the good and bad in it, exposes it impartially, and is perfectly conscious of it all; he is an artist who feels himself one with the society in which he lives, and he writes with that sort of semi-consciousness of men who are swayed by the shifting impressions of life without stopping to analyse them. And this is really the quality that divides him substantially from the ecstatic Dante and the ecstatic Petrarch. Boccaccio is all on the surface of life, among the pleasures and idlenesses and vicissitudes of everyday existence, and these are enough for him, he is busy and satisfied. He is not the type to turn his soul into himself and think deeply with knotted brow and pensive gaze […]"
The farces played, no matter how cruel, and the general detail of the stories is what comes first for Boccaccio. As Alberto Moravia points out, even in the most tragic stories as that of Isabetta, whose lover is murdered by her own father, the psychological data are completely erased by the author of the Decameron, and all there is left is the unbridled imagination and the charm of story-telling:
Boccaccio hurries through love, its birth, the people, the facts, so as to get, we feel, to what concerns him most, the famous passage about the 'pot' in which Isabetta, after burying the head of her dead lover, plants 'some roots of the goodliest basil of Salerno'. And about this pot, and the beauty of the plant and the way the brothers get to know that the pot contains the lover's head, Boccaccio spreads himself with a kind of tender cruelty. Once he has cleared the ground of the psychological and emotional data, he can, as usual, sit back and lavish all his care on the action and the objects on which it depends."
All through the Decameron thus, action and the environment in which it takes place are the most important purposes of the story itself. The games and farces played by the characters are, of course, the most important promoters of action and adventure. Thus, even from the first story the farce played by the main character is surprising, both through its audacity and unorthodoxy: Panfilo, the first story teller introduces us to the unlawful and extremely vicious character called Ciappelletto, who, after having lived a life full of sins and crimes, ends it with the falsest confession possible. He thereby dupes the friar that comes to give him his communion, feigning to be tortured by the remembrance of what he calls his greatest sin: cursing his mother once as a child. To all the other questions that the friar asks Ciappelletto answers with the greatest promptitude implying that he has never been guilty of the slightest transgression:
Convenevole cosa e, carissime donne, che ciascheduna cosa la quale l'uomo fa, dallo ammirabile e santo nome di Colui, il quale di tutte fu facitore, le dea principio. Per che, dovendo io al vostro novellare, s' come primo, dare cominciamento, intendo da una delle sue maravigliose cose incominciare, accio che, quella udita, la nostra speranza in Lui, s' come in cosa impermutabile, si fermi e sempre sia da noi il suo nome lodato. Manifesta cosa e che, s' come le cose temporali tutte sono transitorie e mortali, cos' in se e fuor di se esser piene di noia, d'angoscia e di fatica e an infiniti pericoli sogiacere; alle quali senza niuno fallo ne potremmo noi, che viviamo mescolati in esse e che siamo parte d'esse, durare ne ripararci, se spezial grazia di Dio forza e avvedimento non-ci prestasse."
The friar is rapidly fooled by the cunning Ciappelletto, and after his death, proclaims him a saint. The first farce in the Decameron is thus one of the most striking, as the author surprises us with an unexpected turn of things, given by the triumph of falseness over the truth. This event is all the more impressive as the farce is played in the form of a false confession before death, therefore pointing to an absolute freedom from moral restraints such as the fear of God. One of the purposes of the story is to introduce the reader into the immoral and corrupt world of Boccaccio's time, and to the ignorance of the priests and of the other religious officials. However, it is plain to see that Boccaccio's main concern does not lie with the immorality of the story. He simply calls Ciappelletto one of the worst men ever born and gives a list of his past crimes:
Testimonianze false con sommo diletto diceva, richesto e non-richesto; e dandosi a quei tempi in Francia a' saramenti grandissima fede, non-curandosi fargli falsi, tante quistioni malvagiamente vincea a quante a giurare di dire il vero sopra la sua fede era chiamato. Aveva oltre modo piacere, e forte vi studiava, in commettere tra amici e parenti e qualunque altra persona mali e inimicizie e scandali, de' quali quanto maggiori mali vedeva seguire tanto piu d'allegrezza prendea. Invitato a uno omicidio o a qualunque altra rea cosa, senza negarlo mai, volenterosamente v'andava, e piu volte a fedire e a uccidere uomini con le propie mani si ritrovo volentieri."
The insistence is however on the art with which he plays the trick on the friar. As in many other situations in the Decameron, the jester takes advantage of the fact that it is commonly believed that a dying man would not be able to lie, because of his fear for death:
Veggendo il frate non-essere altro restato a dire a ser Ciappelletto, gli fece l'absoluzione e diedegli la sua benedizione, avendolo per santissimo uomo, s' come colui che pienamente credeva esser vero cio che ser Ciappelletto avea detto: e chi sarebbe colui che nol credesse, veggendo uno uomo in caso di morte dir cos'?"
Thus, the first story that opens the Decameron already introduces the reader to Boccaccio's world, which is full of tricksters and liars. In this particular case the art of lying consist in the clever manipulation of the common attitude in front of death that men have, and in fact that any dissimulation at such a moment seems unthought-of.
The Decameron continues in the same way, with stories centered on unbelievable farces. The principal victims of the tricks are usually the stupid or the ignorant, or the ones blinded by love. In the tenth story of the second day for example, Dioneo tells the story of a young woman who marries an old man. After the wedding night, the husband discovers that he is not suited for lovemaking anymore, and so plans to lie to his wife and make her believe that it would be more proper for them to abstain from physical desire altogether, pointing to the calendar and showing her that every day there is a sacred festivity:
or questo messer lo giudice, migliore stimatore delle sue forze che stato non-era avanti, incomincio an insegnare a costei un calendaro buono da fanciulli che stanno a leggere e forse gia stato fatto a Ravenna. Per cio che, secondo che egli le mostrava, niun d' era che non-solamente una festa ma molte non-ne fossero, a reverenza delle quali per diverse cagioni mostrava l'uomo e la donna doversi abstenere da cos' fatti congiugnimenti, sopra questi aggiugnendo digiuni e quattro tempora e vigilie d'apostoli e di mille altri santi e venerd' e sabati e la domenica del Signore e la quaresima tutta, e certi punti della luna e altre eccezion molte, avvisandosi forse che cos' feria far si convenisse con le donne nel letto, come egli faceva talvolta piatendo alle civili."
The wife however is not duped by this and soon goes away with another man. The husband eventually dies, and the young widow remains with her lover. The pattern of the tricks in this story repeats itself many times throughout the Decameron: a character who tries to deceive another is eventually deceived in his turn. There is also an emphasis on the wife's right to enjoy the pleasures of life.
The first story of the third day, told by Filostrato, describes the farce that Masetto da Lamporecchio plays on the nuns of a convent. Thus, he feigns to be dumb to obtain a gardener's place at the convent, and thus gets all the nuns in the convent to engage in sexual relations with him. Again, the trick betokens ingenuity: Masetto simply feigns that he is dumb, at first because it would be the best way to obtain admittance in a women's convent, as he would not be able to offend them with his talk which might be unrighteous. His main intention is however to get the nuns to lie with him, knowing that if they think he is dumb they will trust no one else will ever find out. After some time spent like this, he goes to the abbess to complain about the fact that he is required to do "work" he was not hired for, and thus reveals that he is not dumb:
Ultimamente della sua camera alla stanza di lui rimandatolone, e molto spesso rivolendolo e oltre a cio piu che parte volendo da lui, non-potendo Masetto sodisfare a tante, s'aviso che il suo esser mutolo gli potrebbe, se piu stesse, in troppo gran danno resultare; e percio una notte, con la badessa essendo, rotto lo scilinguagnolo, comincio a dire: 'Madonna, io ho inteso che un gallo basta assai bene a diece galline, ma che diece uomini posson male o con fatica una femina sodisfare, dove a me ne convien servir nove, al che per cosa del mondo io non-potrei durare, anzi sono io, per quello che infino a qui ho fatto, a tal venuto che io non-posso fare ne poco ne molto; e percio o voi mi lasciate andar con Dio, o voi a questa cosa trovate modo.'"
The only moral behind a story like this, as Boccaccio points out many times, is to learn how to be witty enough to trick someone else, and how to avoid being tricked yourself.
The third day is particularly fraught with farces and jokes. Another very clever one is that told by Pampinea in the second story of this day: a groom lies with the wife of King Agilulf, who learns the fact, keeps his own counsel, finds out the groom and shears him so that he might be able to recognize him in the morning and punish him accordingly. The shorn groom however shears all his fellows, and so comes safe out of the scrape. Again, the same pattern repeats: the king tries to trick the groom in a clever manner to make sure he catches him but the groom outwits him and plays another trick that is even more efficient:
Costui, che tutto cio sentito avea, s' come colui che malizioso era, chiaramente s'avviso per che cos' segnato era stato; la onde egli senza alcuno aspettar si levo, e trovato un paio di forficette, delle quali per avventura v'erano alcun paio per la stalla per lo servigio de' cavalli, pianamente andando a quanti in quella casa ne giacevano, a tutti in simil maniera sopra l'orecchie taglio I capelli; e cio fatto, senza essere stato sentito, se ne torno a dormire."
Many of the victims of the pranks are either the husbands or the religious officials. In the third story of the same day the plot is centered on who a lady manages to deceive a friar to be the intermediary between her and her lover. By dissimulating and making herself appear as a saint almost, a married woman goes to a friar and asks his help in a matter that, according to her, disturbs her deeply: a man keeps following her and looking at her in an improper way. It turns out however that the woman was merely trying to get the attention of the man she liked in the safest way possible, without having to write to him or to make any rash move. The ingenuity lies precisely in this art of playing a perfect trick, one that not only deceives the other, but manages to do it thus that it is completely safe for the deceiver:
Io intendo di raccontarvi una beffa che fu da dovero fatta da una bella donna a uno solenne religioso, tanto piu ad ogni secolar da piacere, quanto essi, il piu stoltissimi e uomini di nuove maniere e costumi, si credono piu che gli altri in ogni cosa valere e sapere, dove essi di gran lunga sono da molto meno, s' come quegli che per vilta d'animo non-avendo argomento, come gli altri uomini, di civanzarsi, si rifuggono dove aver possano da mangiar come il porco. www.stg.brown.edu/projects/decameron/showEngTrans.php?myID=p03030004&back=nov0303&expand=day03″ La quale, o piacevoli donne, io raccontero non-solamente per seguire l'ordine imposto, ma ancora per farvi accorte che eziandio I religiosi, a' quali noi, oltre modo credule, troppa fede prestiamo, possono essere e sono alcuna volta, non-che dagli uomini, ma da alcuna di noi cautamente beffati."
At many times also, the farces are played intentionally so as to convey the appearance of virtuousness, and to be in fact the greatest vices. The good certainly does not triumph over the bad in Boccaccio's stories, or at least not the good in the traditional, moral sense. As in the story just mentioned, in the following one of the third day Dom Felice instructs Friar Puccio how to attain blessedness by doing a penance. Friar Puccio does the penance, and meanwhile Dom Felice has a good time with Friar Puccio's wife, thus demonstrating that the easiest way to deceive is indeed through playing the virtuous. One of the funniest stories in the Decameron is perhaps the second one from the fourth day, in which a man deceives a woman into believing that he is no less than the angel Gabriel. The woman thus is fooled into thinking that she is being virtuous when she has sexual relations with the so-called angel:
Allora la donna, che piccola levatura avea, disse: Comare, egli non-si vuol dire, ma l'intendimento mio e l'agnolo Gabriello, il quale piu che se m'ama, si come la piu bella donna, per quello che egli mi dica, che sia nel mondo o in maremma. La comare allora ebbe voglia di ridere, ma pur si tenne per farla piu avanti parlare, e disse: In fe di Dio, Madonna, se l'agnolo Gabriello e il vostro intendimento, e dicevi questo, egli dee ben esser cos"; ma io non-credeva che gli agnoli facesson queste cose. Disse la donna: Comare, voi siete errata; per le piaghe di Dio egli fa meglio che mio marido; e dicemi che egli si fa anche colassu; ma perciocche io gli paio piu bella che niuna che ne sia in cielo, s'e egli innamorato di me, e viensene a star meco ben spesso: mo vedi vu?"
In this example, the man also takes advantage of the woman's vanity, since she believes herself to be fairer than the angels in heaven. Thus, Boccaccio aims the farces in turn at friars and nuns who are either ignorant or corrupt, at vanity as one of the main sins of man, at the care that people usual have to seem virtuous in society when they are not, or at stupidity in general. The deceived characters in his stories are not therefore sympathized by the audience, even if some of the tricks are indeed cruel.
One of the cruelest and almost sadist farce played is that in the story of the widow and the scholar, told by Fiammeta on the eight day. At first, the widow plays a ruthless trick on the scholar who is desperately in love with her. He makes him believe she will receive him in her house and makes him wait in the snow outside all night, while she is inside with her young lover. The scholar finally understands that he has been fooled, but restrains his anger and feigns to believe the widow's lie about her brother having come over while he was waiting outside. After a while, the young lover leaves the widow and the latter foolishly appeals at the scholar himself for an act of necromancy that would bring her lover back. The scholar takes advantage and pays her for the cold he had endured by making her endure in her turn extreme heat on the roof of a tower:
Uno scolare ama una donna vedova, la quale, innamorata d'altrui, una notte di verno il fa stare sopra la neve ad aspettarsi; la quale egli poi, con un suo consiglio, di mezzo luglio ignuda tutto un d" la fa stare in su una torre alle mosche e a' tafani e al sole."
Boccaccio talks himself about the art of playing a trick in this episode, setting out the vasic rules for it, and showing that it requires a great wit:
Carissime donne, spesse volte avviene che l'arte e dall'arte schernita, e per cio e poco senno il dilettarsi di schernire altrui. Noi abbiamo per piu novellette dette riso molto delle beffe state fatte, delle quali niuna vendetta esserne stata fatta s'e raccontato; ma io intendo di farvi avere alquanta compassione d'una giusta retribuzione ad una nostra cittadina renduta, alla quale la sua beffa presso che con morte, essendo beffata, ritorno sopra il capo. E questo udire non-sara senza utilita di voi, per cio che meglio di beffare altrui vi guarderete, e farete gran senno."
The warning he gives to the women against the farces that the scholars might play on them is obviously an allusion to himself and the tricks he plays on the female audience for whom the book is intended:
Ahi cattivella, cattivella, ella non-sapeva ben, donne mie, che cosa e il mettere in aia con gli scolari!"
The same kind of trick is played in the next story of the eighth night. The husband who finds out that his best friend lies with his wife arranges the things so that he comes back one day unexpectedly and thus his wife hides her lover in a chest. The husband calls the wife of his friend over, and he engages in sexual relations with her on top of the very chest where the unhappy man was hidden:
Due usano insieme; l'uno con la moglie dell'altro si giace; l'altro, avvedutosene, fa con la sua moglie che l'uno e serrato in una cassa, sopra la quale, standovi l'un dentro, l'altro con la moglie dell'un si giace."
Again the trick is performed with consummate art and ingenuity, that is, the man does not only get back at his friend in the very same way but makes sure that the latter feels the consequences completely by having the act done in his presence, while he is unable to react:
Zeppa, noi siam pari; e per cio e buono, come tu dicevi dianzi alla mia donna, che noi siamo amici come solavamo; e non-essendo tra noi due niun'altra cosa che le mogli divisa, che noi quelle ancora comunichiamo. Il Zeppa fu contento; e nella miglior pace del mondo tutti e quattro desinarono insieme. E da indi innanzi ciascuna di quelle donne ebbe due mariti, e ciascun di loro ebbe due mogli, senza alcuna quistione o zuffa mai per quello insieme averne."
The art of ingenuity is therefore not only the art to play a successful or effective trick on someone, but to ensure that the other feels the consequences completely and is unable to ward them off.
Thus, as Moravia comments, it is not only the effectiveness of the farce that Boccaccio pursues, but the mechanism through which the trick is acted:
Boccaccio's main concern is seen to be not the satire itself but the mechanism by which it is obtained. In other words his interest is not in the things themselves but in their interplay when thrown violently together. His interest is not in priests or the Christian religion any more than in Ser Ciapelletto, it is in the development of the joke, and perhaps even more in the interplay of force and action that sets the joke in motion."
To deceive is to enjoy a certain freedom and the exert the absolute control of a certain situation:
Where there is deceit, the deceiver finds himself in a peculiar position of freedom and power in relation to the deceived. He knows he is deceiving, whereas his victim does not know he is being deceived. His freedom is unlimited so long as the deception lasts and his action, based as it is on contemplative satisfaction, is entirely gratuitous and an end in itself. Deceiving, moreover, means acting without danger, escaping the immediate consequences of action, acting from the cosy and perfectly safe ground of make-believe. It is precisely that kind of action that the lazy and easy-going Boccaccio must have enjoyed. Deception is a dream of action which has recourse to secrecy because it cannot be developed in an open way. They enjoy deceit who feel that the demands of open and brutal action are beyond their scope. In deceit cleverness has its revenge on force and all other irrational factors. Now, Boccaccio's pages are full of deceits of this kind."
As Moravia remarks, the main pleasure that the trickster enjoys resembles that of being invisible: as men have always dreamt of being able to act or witness without being seen, the deceiver indeed enjoys this kind of freedom as he leads the situation towards his own goal without being noticed:
Boccaccio's taste for deceit reveals, if anything, something akin to that constant longing of mankind: the longing for invisibility. Who has not dreamt at least once that he had a wand, or a powder, or some other device for making himself invisible, and, once invisible, that he had gone off to the ends of the earth to play practical jokes on important people, to escape punishment, and generally behave with perfect immunity in the most dangerous circumstance? Now the situation of the deceiver is equivalent to a kind of invisibility. The deceived does not see the deceiver as he really is, so the deceiver can act with all the freedom and consistency that he would have if he were invisible. As can be seen, it is a dream of power and action if ever there was one."
The action and the adventure connected with the farces are for Boccaccio the main ingredients of his aesthetic: "But once he has devised his prank, Boccaccio wants to make us wallow in it. He wants to squeeze it of its last drop of honey — in other words he wants action beyond the bounds of what is either possible or aesthetic. The tortures inflicted on the tender and lovely body of the widow are described with an excessive and cruel delight, just as the prank previously played by the widow on the scholar was excessive and cruel. Both cases, but especially the second, suggest a not entirely unconscious sadism. And what are their prolonged conversations if not moral tortures drawn out with voluptuous care? The deceit is shown up in its true colours, as action dreamed up by someone who has experienced a serious disillusion in real life, yet would be incapable of taking his revenge in such a cruel way even if the occasion presented itself."
What Boccaccio aims it is merely action for action's sake, without any ulterior motive. According to Moravia, the Decameron can be representative of the magic realism as it creates indeed a sort of magic starting from real elements, and without introducing impossible events or situations:
Action free from any ulterior motive, action as an end in itself, action for action's sake, in a word adventure, always lies at the heart of Boccaccio's most secret aspirations. But as we have already said, this kind of action runs the risk of seeming unwarranted and hence unreal. Ariosto, another contemplative writer in love with action, remedies this drawback by means of irony; Boccaccio, less disillusioned than Ariosto, counters it with what we could call (to use an overworked term) a kind of magic realism. That is, a visionary yet concrete precision of detail, combined — within a rarefied and ineffable atmosphere — with an extraordinary sense of the coincidences offered by reality itself at the moment of narration."
The work of Boccaccio is therefore definitely not realistic and not concerned with being so either. The magical elements resulting from unbridled action are the main basis of the stories:
For what is a dream, where magic seems at home, if not a reality from which all rational, practical, moral and intellectual elements have been banished, and in which the fantasies of the unconscious are expressed? For moralists reality tends to demand a judgement and thus it harmonises realistically with characters and events. But for adventure-dreamers reality is just as ineffable and mysterious as the places, objects and people that we caress with our deepest instincts when we are asleep."
As De Sanctis emphasizes, action in indeed the main element in Boccaccio's works, and what is more important is that it arises from the farces and the other conflict of events itself, rather than from conscious thought:
The action is developed from strong passions provoked by the conflict of events, not by conscious thought; and it melts away into a game of the imagination, becomes an artistic contemplation of the different events of life that arrest our attention and surprise us. Virtue and vice are meaningless except in so far as they lead to 'adventures', to strange events governed by the caprices of chance. To the audience they are only a means for making the time pass pleasantly; virtue and pain are procedures of pleasure."
Thus, the main feature of Boccaccio's work is that of the ingenuity or art of the farces. Ingenuity itself is very hard to achieve in the narrative, as the author has to be able to say no more and no less than he is supposed, and thus to have a perfect balance in story telling:
Ingenuity leads to the discovery of the essence of superstition. Certain slips of the tongue, concise as they are, do not exceed the tonal limits of the hagiographic narrative. The tension in plot is maintained by our sensing that the storyteller might, at any time, say too much and that he wants to say something which is totally impermissible; but, within the limits of what is allowed, he develops his story ironically in the terms of the orthodox faith."
Boccaccio's Decameron has influenced an impressive number of works, either in their themes or style or content. Some authors like Salteriano, Da Porto, Bandello or Machiavelli have directly drawn from his monumental work, imitating it in almost every respect. Salteriano's Il Novellino for example is made up of a hundred short stories, that are similar to those in Boccaccio and that also follow the farce pattern of the Decameron but with less success and witticism. In the last but one story of Il Novellino, a girl who has two suitors, attempts to escape with the one that she likes most. However, the other one who is desperately in love with her deceives her into believing that she is escaping with her lover and takes her away on his horse. The story ends happily as the girl, after rejecting him at first, finally accepts him and surrenders to his love. Although the same principle of deceiving seems to be working in Salteriano's stories as in Boccaccio's, the main difference seems to be the precisely ingenuity of the Decameron, where the farces are indeed played artistically and wittily. Il Novellino has many instances of dark humor however, as in the story of La Vedova Senza Pieta. The widow who is persuaded not to grieve for her dead husband anymore, falls in love immediately with a knight. She therefore sells the body of her husband, and moreover takes off his tooth when the knight asks her to. The new lover immediately leaves her when he sees how she is capable to treat her dead husband, understanding that she will do the same to him in the end: "Allora il cavaliere, veggendo quello che la donna ne avea fatto di suo marito, disse: 'Madonna, s" come poco v' e caluto di costui, che mostravate di tanto amarlo, cos" vi carebbe vie meno di me.'"
Matteo Bandello, another important writer who was influenced by Boccaccio and who in his turn influenced other major writers, like Shakespeare, also wrote a collection of stories that are based on the same main principle of the art of deceiving or playing farces. His version of Romeo and Juliet can be seen as starting from the idea of deceiving or farce, although in this case the deceiving has tragic consequences. Many of the ideas in Boccaccio were thus transmitted to great works like those of Shakespeare, especially in his comedies.
Thus, the Decameron is one of the most significant medieval works, that influenced the following centuries of literary activity. What Boccaccio and his followers present in the unleashed nature, devoid of mysticism and morality, as it had been previously represented in art. The main purport of each story is rather to give a lesson in witticism and the art of ingenuity. As De Sanctis saw it, this was a reaction against mysticism and a nearing to nature humaneness, and everything that comes from a natural instinct or impulse:
This world of Nature, empty and superficial, devoid of all the inner powers of the spirit, has no seriousness at all of means or of end. The thing that moves it is instinct — natural inclination; no longer God or science, and no longer the unifying love of intellect and act, the great basis of the Middle Ages: it is a real and violent reaction against mysticism."
Bibliography
Auerbach, Erich. "Frate Alberto." In Critical Perspectives on the "Decameron," pp. 69-81. London: Hodder and Stoughton, 1976.
Boccaccio, Giovanni. Il Decamerone. http://www.stg.brown.edu/projects/decameron/itDecShowText.php?myID=nov0303&expand=day03
De Sanctis, Francesco. "Boccaccio's Human Comedy." In Critical Perspectives on the "Decameron," pp. 26-37. London: Hodder and Stoughton, 1976.
Moravia, Alberto. "Boccaccio." In Man as an End: A Defense of Humanism: Literary, Social, and Political Essays, translated by Bernard Wall, pp. 143-55. New York: Farrar Straus & Giroux, 1965.
Shklovskij, Victor. "Some Reflections on the Decameron." In Critical Perspectives on the "Decameron,." London: Hodder and Stoughton, 1976, p. 61-69
Francesco De Sanctis. "Boccaccio's Human Comedy."(Critical Perspectives on the "Decameron," London: Hodder and Stoughton, 1976), p. 30
Alberto Moravia. "Boccaccio." (Man as an End: A Defense of Humanism: Literary, Social, and Political Essays, New York: Farrar Straus & Giroux, 1965), p. 47
Giovanni Boccaccio. Il Decamerone. http://www.stg.brown.edu/projects/decameron/itDecShowText.php?myID=nov0303&expand=day01
Alberto Moravia. "Boccaccio." (Man as an End: A Defense of Humanism: Literary, Social, and Political Essays, New York: Farrar Straus & Giroux, 1965), p. 50
Alberto Moravia. "Boccaccio." (Man as an End: A Defense of Humanism: Literary, Social, and Political Essays, New York: Farrar Straus & Giroux, 1965), p. 47
Alberto Moravia. "Boccaccio." (Man as an End: A Defense of Humanism: Literary, Social, and Political Essays, New York: Farrar Straus & Giroux, 1965), p. 54
Francesco De Sanctis. "Boccaccio's Human Comedy."(Critical Perspectives on the "Decameron," London: Hodder and Stoughton, 1976), p. 34
V. Shklovskij "Some Reflections on the Decameron." In Critical Perspectives on the "Decameron,." London: Hodder and Stoughton, 1976, p. 61-69
Salteriano. Il Novellino. http://scrineum.unipv.it/wight/novellino.htm
Francesco De Sanctis. "Boccaccio's Human Comedy." In Critical Perspectives on the "Decameron," pp. 26-37. London: Hodder and Stoughton, 1976.
---
Are you busy and do not have time to handle your assignment? Are you scared that your paper will not make the grade? Do you have responsibilities that may hinder you from turning in your assignment on time? Are you tired and can barely handle your assignment? Are your grades inconsistent?
Whichever your reason is, it is valid! You can get professional academic help from our service at affordable rates. We have a team of professional academic writers who can handle all your assignments.
Plagiarism free papers
Timely delivery
Any deadline
Skilled, Experienced Native English Writers
Subject-relevant academic writer
Adherence to paper instructions
Ability to tackle bulk assignments
Reasonable prices
24/7 Customer Support
Get superb grades consistently
Online Academic Help With Different Subjects
Literature
Students barely have time to read. We got you! Have your literature essay or book review written without having the hassle of reading the book. You can get your literature paper custom-written for you by our literature specialists.
Finance
Do you struggle with finance? No need to torture yourself if finance is not your cup of tea. You can order your finance paper from our academic writing service and get 100% original work from competent finance experts.
Computer science
Computer science is a tough subject. Fortunately, our computer science experts are up to the match. No need to stress and have sleepless nights. Our academic writers will tackle all your computer science assignments and deliver them on time. Let us handle all your python, java, ruby, JavaScript, php , C+ assignments!
Psychology
While psychology may be an interesting subject, you may lack sufficient time to handle your assignments. Don't despair; by using our academic writing service, you can be assured of perfect grades. Moreover, your grades will be consistent.
Engineering
Engineering is quite a demanding subject. Students face a lot of pressure and barely have enough time to do what they love to do. Our academic writing service got you covered! Our engineering specialists follow the paper instructions and ensure timely delivery of the paper.
Nursing
In the nursing course, you may have difficulties with literature reviews, annotated bibliographies, critical essays, and other assignments. Our nursing assignment writers will offer you professional nursing paper help at low prices.
Sociology
Truth be told, sociology papers can be quite exhausting. Our academic writing service relieves you of fatigue, pressure, and stress. You can relax and have peace of mind as our academic writers handle your sociology assignment.
Business
We take pride in having some of the best business writers in the industry. Our business writers have a lot of experience in the field. They are reliable, and you can be assured of a high-grade paper. They are able to handle business papers of any subject, length, deadline, and difficulty!
Statistics
We boast of having some of the most experienced statistics experts in the industry. Our statistics experts have diverse skills, expertise, and knowledge to handle any kind of assignment. They have access to all kinds of software to get your assignment done.
Law
Writing a law essay may prove to be an insurmountable obstacle, especially when you need to know the peculiarities of the legislative framework. Take advantage of our top-notch law specialists and get superb grades and 100% satisfaction.
What discipline/subjects do you deal in?
We have highlighted some of the most popular subjects we handle above. Those are just a tip of the iceberg. We deal in all academic disciplines since our writers are as diverse. They have been drawn from across all disciplines, and orders are assigned to those writers believed to be the best in the field. In a nutshell, there is no task we cannot handle; all you need to do is place your order with us. As long as your instructions are clear, just trust we shall deliver irrespective of the discipline.
Are your writers competent enough to handle my paper?
Our essay writers are graduates with bachelor's, masters, Ph.D., and doctorate degrees in various subjects. The minimum requirement to be an essay writer with our essay writing service is to have a college degree. All our academic writers have a minimum of two years of academic writing. We have a stringent recruitment process to ensure that we get only the most competent essay writers in the industry. We also ensure that the writers are handsomely compensated for their value. The majority of our writers are native English speakers. As such, the fluency of language and grammar is impeccable.
What if I don't like the paper?
There is a very low likelihood that you won't like the paper.
Reasons being:
When assigning your order, we match the paper's discipline with the writer's field/specialization. Since all our writers are graduates, we match the paper's subject with the field the writer studied. For instance, if it's a nursing paper, only a nursing graduate and writer will handle it. Furthermore, all our writers have academic writing experience and top-notch research skills.
We have a quality assurance that reviews the paper before it gets to you. As such, we ensure that you get a paper that meets the required standard and will most definitely make the grade.
In the event that you don't like your paper:
The writer will revise the paper up to your pleasing. You have unlimited revisions. You simply need to highlight what specifically you don't like about the paper, and the writer will make the amendments. The paper will be revised until you are satisfied. Revisions are free of charge
We will have a different writer write the paper from scratch.
Last resort, if the above does not work, we will refund your money.
Will the professor find out I didn't write the paper myself?
Not at all. All papers are written from scratch. There is no way your tutor or instructor will realize that you did not write the paper yourself. In fact, we recommend using our assignment help services for consistent results.
What if the paper is plagiarized?
We check all papers for plagiarism before we submit them. We use powerful plagiarism checking software such as SafeAssign, LopesWrite, and Turnitin. We also upload the plagiarism report so that you can review it. We understand that plagiarism is academic suicide. We would not take the risk of submitting plagiarized work and jeopardize your academic journey. Furthermore, we do not sell or use prewritten papers, and each paper is written from scratch.
When will I get my paper?
You determine when you get the paper by setting the deadline when placing the order. All papers are delivered within the deadline. We are well aware that we operate in a time-sensitive industry. As such, we have laid out strategies to ensure that the client receives the paper on time and they never miss the deadline. We understand that papers that are submitted late have some points deducted. We do not want you to miss any points due to late submission. We work on beating deadlines by huge margins in order to ensure that you have ample time to review the paper before you submit it.
Will anyone find out that I used your services?
We have a privacy and confidentiality policy that guides our work. We NEVER share any customer information with third parties. Noone will ever know that you used our assignment help services. It's only between you and us. We are bound by our policies to protect the customer's identity and information. All your information, such as your names, phone number, email, order information, and so on, are protected. We have robust security systems that ensure that your data is protected. Hacking our systems is close to impossible, and it has never happened.
How our Assignment  Help Service Works
You fill all the paper instructions in the order form. Make sure you include all the helpful materials so that our academic writers can deliver the perfect paper. It will also help to eliminate unnecessary revisions.
2.      Pay for the order
Proceed to pay for the paper so that it can be assigned to one of our expert academic writers. The paper subject is matched with the writer's area of specialization.
3.      Track the progress
You communicate with the writer and know about the progress of the paper. The client can ask the writer for drafts of the paper. The client can upload extra material and include additional instructions from the lecturer. Receive a paper.
4.      Download the paper
The paper is sent to your email and uploaded to your personal account. You also get a plagiarism report attached to your paper.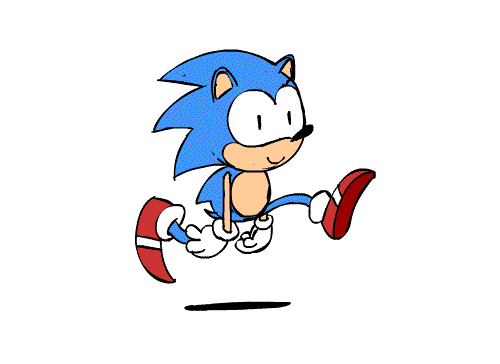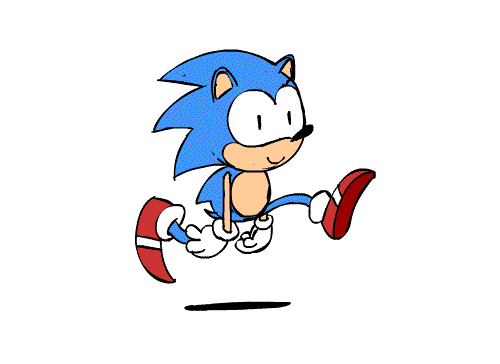 PLACE THIS ORDER OR A SIMILAR ORDER WITH US TODAY AND GET A PERFECT SCORE!!!
---