Table of Contents
Effective Leadership on the Projects 3
Effects of Good Leadership on the Success of a Project 4
Leadership Styles Affect the Manufacturing Industry. 5
The Most Successful Leadership Styles 8
Change From Dictatorial to Democracy. 11
Roles and Effects of Leadership Styles 13
Literature Review
Introduction
This literature review will answer the question of whether the leadership styles used have a positive or negative impact on different projects. This literature will, therefore, contribute to the answering of the question in this project by analyzing the past work by many researchers. The literature, therefore, purpose to analyze the impact of project managers' leadership style. It also forms part of answering the question of how management can contribute to the success and failure of all the manufacturing projects. Answering this question will contribute to the recent interests that had been raised on the same topic on the need for better performances.
Effective Leadership on the Projects
Effective leadership is used as a determinant in the success or failure of a project according to (Aga, Noorderhaven& Vallejo, 2016). The same studies by Aga, Noorderhaven& Vallejo (2016) states that the impact of leadership styles applied by project managers within the manufacturing field. Qualitative methodologies have also been used to have in-depth analysis together with several case studies where explanatory methods have criticized the use of effective leadership as key determinants of the success or failure of a project within the manufacturing sector (Anantatmula, 2010).
According to Anholon and Sano (2016) and Badiru (2017), leadership skills are applied in various manufacturing projects, and these projects are deemed either successful or fail. In the manufacturing field, the people hired to lead the company have to equip with the most effective leadership skills. As a result, hiring teams usually need to have objective interviews that determine the services that are likely to be offered by the candidates (Berg & Karlsen, 2016). Such results determine the ability to succeed in a sustainable working environment within the manufacturing sector. Project management institute usually commissions authors to conduct research that determines whether the style used in leadership can be a factor in the success of such projects and whether the impact is different on the type of project used (Binder, 2016).
Effects of Good Leadership on the Success of a Project
The research by Cakmakci (2019) is contrary to much general management literature, which sees effective leadership as a key factor in the success of management in an organization. General management literature also shows that the appropriate leadership style within an organization is key to the better performance of the overall organization (Camilleri, 2016). Through reviewing management literature about the leadership and the leadership styles used, the same reflected in project management literature. It is indicated that literature on leadership and competencies terms with emotional intelligence that demonstrate appropriate leadership, which is necessary for delivering high performance.
The literature on project success factors shows why these factors ignore the contribution that has been made by a project manager (Chandrasekaran, Linderman, & Schroeder, 2015). The topic of management literature also fails to consider the role of a project manager (Cunningham, Salomone, &Wielgus, 2015). Different leadership styles, such as transformational leadership styles, have different dimensions (Davis, 2016). The leadership styles are key to the different styles in management. For instance, transformational leaders have idealized influence that is attributed to their charisma and behavioral influence, idealized because of their values, beliefs, and missions. Transformational leaders are also inspirational and motivators because they energize their followers by giving them goals visions and various ways of staying optimistic (DuBois etal., 2015). The individual consideration comes through caring for workers making the juniors have the complete trust of the transformational leader.
Leadership Styles Affect the Manufacturing Industry
The research by Hornstein (2015) determines whether the competence and functionality of leadership style is a success factor in project management through persistently concentrating on the benefits of quality leadership in the organization. The same results also determine whether different competency profiles are appropriate when effectively used in different project types. Effective use is also the key to their overall success. Through the successful interpretation of leadership styles, the overall performance of the leaders can be done through extended relationships (Killen & Hunt, 2010). This directly contrasts the general management literature, which considers effective leadership as one of the most efficient factors leading to better performance (Lai, Hsu, & Li, 2018). Throughout history, people have always said what makes a good leader and characteristics to be displayed by an individual before they are referred to as good leaders.
Some of the most common features include proper conduct piety and flexibility maturity of these leadership qualities depend on an individual's emotional stability in conjunction with their management skills (Larsson et al., 2015). Executive leaders have both managerial and emotional functions in an organization. This implies that they are in charge of both cognitive detective functionality (Laureani& Antony, 2017). Cognitive functions include directing and constraining choices of actions in an organization. Cathectic functionality includes the motivational aspect and emotional aspect of a leader where they develop faith and commitment from the people through moral conduct (Laureani& Antony, 2018). This view in the style and leadership in this way can be compared to Aristotle's view of Pathos, Ethos, and Logos, where a leader has to build a relationship with the people they are leading and advocate for a moral vision (Lock, 2017). There is a growing interest in the performance of project managers and their solutions to the growing number of problems. After the transition from socialism to the free market economy, various organizational activists stopped the process of predicting and determining the future of different leaders (Muller &Turner, 2017). Different entrepreneurs took advantage of project management in accomplishing business tasks and goals. The organization of work, which came in the form of projects, allowed organizations to introduce objectives that were standardized and transparent (Müller & Turner, 2010). The rules are key to making good decisions in the projects. It is also believed that classical projects will be successful as compared to conventional projects.
The relationship between project managers and juniors plays a key role in the success of the project. If the relationship stays positives, it becomes easier as compared to the negative relations. They also have the same impact on the planning and the execution states of the project. Such methods are focused on information that influences the leader's level of control and their ability to make efficient decisions (Preston et al., 2015). Hierarchical relationships and task delegation have been the other feature that different leaders are associated with. Various project managers have fallen short of the requirements due to their managerial Styles. Effective establishment of project management requires consideration for executions that have been advantageous to the same people. Leadership styles and qualities of managers are applied in the manufacturing sector differently. It is also applied in training formula for sharing positions (Sanchez, 2015). The characteristics have also been used by other manufacturing managers to align their leadership Styles towards the outcomes that are sufficient for those surrounded by various individuals. Such contributions can have a huge role in reducing the influence of poor management (Tabassi et al., 2016).
Leadership in Manufacturing Fields
The competence school of leadership focuses on methods in which competent leaders can exhibit their potential within an organization. In a manufacturing organization and the people's performances, Computer school signals return to a trade school where the reality of computer school can compose a define knowledge and skills. They, therefore, involve personal characteristics with cognitive competencies that influence the behavior of different individuals. The performance of the project is based on the leadership style and competence in the successful performance of a business. The literature on project management success covers the role of project managers and their style that affects their competencies. Some of the project success factors have been discussed in terms of the definition of success and whether the implementation was taken into consideration. The measuring time and cost, and the functionality in the improvement and other factors considered before a project, is seen successful. Therefore, it means that the models that are used in defining success can be categorized into context and definition that is done by the people looking for success in a project.
The Most Successful Leadership Styles
In most manufacturing projects, success depends on the contexts. They are driven by factors such as responsibilities, contracts, strategy, and the type of project undertaken, resources, and time. Since many individuals are involved, there is a need for leaders to motivate and provide a vision for the company (Muller & Turner, 2017). Leadership roles take place through a system that consists of various activities like control, budgeting, planning, quality, and risk management (Preston et al., 2015). For a project to be successful, several factors come to play). Based on various parameters like decision making, flexibility, authority, and team members, the success or failure of a project by managers will be discussed in-depth (Laureani, 2018). Different project leadership styles exist within various organizations (Yang et al., 2011). These styles apply to the different way projects are to be implemented in a manner the participants in the team are handling that contribute to the completion of the task. Also, the tasks have to be completed as expected by the people in charge. The literature reviewed reveals that the project managers' leadership styles are not covered widely, as should be the case. The paper reviews the leadership styles involved, and which styles various leaders can implement. A direct relation to the styles and project success or failure is established as well (Müller & Turner, 2010).
Role of Project Managers
A manufacturing project consists of several units of activities with a defined timeline that s performed to meet specified targets set by the leadership team of the organizational plans. The same plans also depend on the decision of the management and the other people in charge of the organization. In many instances, institutions and organizations initiate the use of projects as a measure of their expansion rates and overall prosperity in their sector of operation (Müller & Turner, 2010). In so doing, they begin by giving out a detailed, in-depth, and coherent means of operation (Tabassi et al., 2016).
Certain guiding principles are ever of utmost help in realizing a project from scratch to completion without encountering deterrence of different nature. The process of ensuring completion of a given manufacturing project requires project management skills that are of relevance to the situation at hand (Binder, 2016). Project management revolves around activities like planning, controlling, as well as directing the project to reach its potential (Müller & Turner, 2010). Project performance based on metrics, such as investments of the stakeholders, time, money, human resources, and quality (Binder, 2016). The efficient use of the resources within the specified time, under the capable management of the person or individual involved, is what determines the success of a project (Cunningham et al., 2015). Failure the project is not complete; resources go to waste, and other factors (Chandrasekaran et al., 2015).
Project management in the manufacturing field is a topic that is fast gaining momentum in many research studies. Its relevance is increasingly significant as it is critical as a success criterion for a manufacturing project's failure and success (Chandrasekaran et al., 2015). Much of the available research, aimed at discovering the appropriate leadership competencies for project managers in general. The leadership style involved and the deep focus that it requires. Why would a particular project manager go for a specific leadership style? What suits that decision to choose a specific style of leadership and implement it as well?
The primary issues to look out for in an objective assessment of project management and leadership are the leaders' competencies and the characteristics exhibited by the project (Laureani, 2017). The managers should use the project sphere of operation as a vital determinant of the leadership styles that they employ. Additionally, project-related factors like time, resources, business sphere, and team traits (Compositions, selection, and motivational factors) much determine the management approach (Laureani, 2017). In addition, the importance of understanding what leadership entails the ability to influence others to make a significant contribution to achieving the goals of a particular task (DuBois et al., 2015). In line with the provisions of a democratic leadership style, leadership can be regarded as a dynamic process that involves the requirement of a single person or a given group, which provides vision and a guiding a task (Hornstein, 2015). The emerging leaders in project management expected to be progressive, aggressive, and developers (Larsson et al., 2015). Such versatile and robust qualities have proven their worth in ensuring the continuous growth of the management field in its entirety (Larsson et al., 2015). Leadership requires a basic format and adjusts to try to maintain a strategic position that is objective and effective (Hornstein, 2015). A close relationship exists between leadership and management not only in projects but also as far as general management of organizations is concerned.
Project Implementation
For successful completion and implementation of a given project, it is mainly based on its appointed management at that particular time (Hornstein, 2015). As such, the management then has to employ a style of leadership that is effective, efficient, and relevant that will drive the project to its end. In connection to this, several schools of thought have always linked the likelihood of successes in projects to the given management styles (Hornstein, 2015). Various leadership styles like democratic, authoritative, and coercive, affiliate, and pacesetter have been closely studied, varying results documented for quite some time.
Democratic leadership allows everyone to participate in the decision-making process. On the part of the authoritative style, the leader dictates the policies and procedures. The coercive style entails a leader's demand for immediate compliance with their orders (Hornstein, 2015). On the part of the affiliate leadership style, the concern is on the leader building relationships with the employees, while pacesetter entails the setting of targets to be met (Hornstein, 2015). Leadership is core to any given project within an institution, a society, or a group (Hornstein, 2015). Projects need a type of leadership style that is comprehensive and transformational as well (Larsson et al., 2015). The leadership skills possessed by the managers greatly influences their level of competencies, as has been revealed by different research works.
Changefrom Dictatorial to Democracy
Intelligent leaders use leadership styles that influence the behavior and motivating employees in a project. The successful criteria also involve the integration of tools such as control tools and optimization tools that can allocate resources and optimize the results are quiet. Client satisfaction is key, and therefore the optimization and control of a project have to be geared towards the success and client compliant satisfaction. Leadership has various competencies that come from tools and philosophies that also apply at or during the work. Applied philosophy is to be relevant for it to be useful in a project. Initial three project managers apply empowerment and continuous communication that act in different leadership Styles. This means that they can categorize projects as a result of leadership combinations and behaviors that were applied to emotional intelligence.
Subsidiary success can also give a better approach towards such a project where leadership style dominates the elements of the failure or success of a project. In most cases, leadership Styles are difficult to change as required. Tacit elements are also done on discussions through project implementation and situation analysis. The shift of leadership styles from dictatorship to democratic perspectives that have happened in the modern society means that project managers and any other leaders have to find the most applicable leadership style that can work for successful completion of the same projects. There is also the potential to achieve a project successfully that changes from a dictatorial to democratic leadership Style. This is because the Democratic Style is key for companies that depend on the motivation and emotional status of the employees or the working model Project.
Top project managers who have driven projects to successful ventures exhibit certain common skills and competencies. These include listening, people relation skills, integrity, and ethics, verbal communication, problem-solving skills, team building, trust, and conflict resolution. Others are on leadership, confidence, managerial skills, and risk management (Larsson et al., 2015). Generally, a leader has to exhibit certain traits or skills (Leadership styles) that are relevant and can create an influence on the team members working on a project to be considered suitable. A project being a series of many activities requires a team composed of people with various capabilities (Larsson et al., 2015). The individuals require one voice of leadership that ensures the articulation of rules and ensuring that the project in place cannot collapse. The leader, therefore, is expected to maximize the opportunity and devised a style (Hornstein, 2015). The leadership style is seen as a constant behavioral pattern implemented when dealing with a project. Leadership has been based on theoretical schools of thought, such as competency, emotional, behavioral traits, as well as visionary (Hornstein, 2015). As proposed by Aga et al. (2016), the underlying concept was that the leadership style chosen had to be influential and transformational. The transformation occurs under the influence the leaders have on individuals by ensuring that there is motivation, awareness, timeliness as well as upholding one's value during work.
Roles and Effects of Leadership Styles
The leadership styles discussed earlier can fall into two major categories. These are transformational and transactional leadership. To begin with, transformational leadership seeks to provide influence, inspire-motivate, stimulate individual intellectuality and considers Individuals involved (Larsson et al., 2015). Democratic leadership can be said to fall into this category because of the following crucial properties.
a) Influence: The influence of transformational leadership is called idealized influence. This refers to the influence ability the leader has on the individuals in a team. It is mostly outstanding on the leader's trait as well as work or management values for that matter (Berg & Karlsen, 2016).
b) Inspirational Motivation: To inspire and motivate is key for any organization employee, project managers. As for the transformational leadership case, this is the leader's ability to create a vision for the team, in the process also build, and encourage an atmosphere of success (Berg & Karlsen, 2016).
c) Intellectual stimulation: It involves the triggering of intelligent and rational focus on problem-solving. This type of influence revolves around assumptions such as "what-ifs" and scenarios that will help build up answers to a problem or task at hand. It also involves the provision of different perceptions of tackling a job while also fostering invention, innovation, as well as creativity in a team (Preston et al., 2015).
d) Individualized Consideration: This trait of transformational leadership focuses on an individual's needs and abilities. The leader is expected to view each individual solely as a member and not a group (Berg & Karlsen, 2016).
On the other hand, while transformational leadership is critical to project performance, transactional leadership style, according to Aga et al. (2016), is based on rewards or incentives and management. The contingency reward argues that the leader should also be on terms with goals that the individuals in a team suggest. It is not only limited to purposes but also extends to the reward promised, duties, and responsibilities delegated. As stipulated by management by an exception under the transactional leadership style is categorized into two definitions, namely:
a) Exception Active: The leader, in this case, is involved actively and directly with the projects and monitors the tasks delegated. He or she can make corrections whenever necessary to avoid havoc during the project's stated timeline (Preston, 2015).
b) Exception Passive: The leader, in this case, takes action only, and when a problem occurs, or the project runs into a barrier that will hinder its completion or operations. These leadership styles are not independent and can be used simultaneously (Aga et al., 2016). They are mostly progressive, and the type of leadership used depends on the leader's application style. However, one dominant style will be observed on a specific leader (Aga et al., 2016).
The impact of leadership style on project management forms the next area of concern. Manufacturing project characteristics, the team involved, leader skills, and competences play a crucial role in choosing a style. When these factors considered, there is an increased success rate on projects (Lai et al., 2018). When a leader is more goal-oriented and does not involve the team members, then, the higher the chances of a project to fail (Lai et al., 2018). This is applicable, as in the case of an authoritative leadership style. This also strongly proposes that depending on the project context, business, legal, or social, the leadership style used has to be focused on skills and the associated competencies needed to ensure a positive performance growth (Lai et al., 2018).
Effective leadership guarantees success, while the opposite creates an unfavorable climate for a project to thrive (Lai et al., 2018). To be equipped with the necessary skill and competencies will make leaders adapt to various project traits and allow for the development of a relevant leadership style. Both project and leadership being a dynamics process, there is a need for using both skills that are competent and relevant to fill in the gaps and complexities that may be noticed during the project process (Lai et al., 2018).
Successful leadership
The success or failure of particular manufacturing projects indeed depends on the perception of the manager. Therefore, a project manager's leadership role is vital to project success. The leader's competencies are core factors that contribute immensely to project development and completion (Aga et al., 2016). If leadership is analyzed through the lens of perception of success, then the style of influence used comes to play (Aga et al., 2016). If a leader envisions success in a project, the confidence trait tends to play a role in making the project a success process (Famakin&Abisuga, 2016). The leader, therefore, is the individual who directly affects the success of a project or its failure process (Famakin&Abisuga, 2016). However, the challenging part that exists in determining the measurement of influence of a leader in a project. In a successful project, the team is key in envisioning the process (Famakin&Abisuga, 2016). The relationship establishes and creates a platform that allows for flexibility, respect, integrity, as well as corporation. To achieve this, the leader must create an atmosphere that allows such traits to be in existence (Laureani, 2017). The various author makes the following suggestions overall interaction of the slow success.
There is the adoption of various leadership styles in accordance to a specific stage or process of an assigned task. This means that any style of leadership can be chosen if need be to fit a particular cycle during the manufacturing process. Project management strategies have also been criticized for their lack of consistency in the application (Cunningham, Salomone, and Wielgus, 2015). Most project managers have portrayed the tendency to be affiliated with a task-oriented leadership style as opposed to people-oriented (Famakin&Abisuga, 2016). This, in a way, brings out the competency of being control and being able to make decisions that will pave the way for project development. The general success of a project is determined by the successful interventions in the initial stages (Davis, 2016). A project manager is responsible for creating the derived and favorable surroundings for the project team process (Famakin&Abisuga, 2016). This gives them the freedom to put and implement elements that are crucial for successful teamwork in projects where leaders are provided; the organization seems to be driving the workforce (Famakin&Abisuga, 2016). The tasks are achieved on time since the system's way of operations allows room for clarity, consolation, and correction. In some sense, it is easy to predict if a project might be a success or if a project could face a glitch (Famakin&Abisuga, 2016).
Project Managers
Project managers have a direct impact on the quality of project triangles. The managers also have the ability to define the quality requirements of the project and the results and meaning the implementation stage in accordance with the plants laid down. For a long time, project managers have been key factors in determining the failure or success of the same projects (DuBois et al., 2015). This means that a project manager will impact the quality of the planning phase of the project, implementation stages of the project, which are cookie and crucial to the overall success of a project. The project manager is also having a direct influence on the stakeholders and whether they are satisfied or not. Despite the impact of the stakeholders at the initial stages, it is important to consider the factors such as external stakeholders with a huge role in the proceedings of the project. For complete project implementation, the tactics of the people responsible may not necessarily determine its overall success (Famakin, and Abisuga, 2016). A project manager, since the overall operations and coordination of a project and the satisfaction of the stakeholders, is key to their priorities. The main role is to ensure that stakeholders are satisfied, and they are important in ensuring that verifications are made to similar stakeholders. Before a project goes beyond the hierarchy that has been set, the project manager has to deliver the results that can be tested at lower levels. Achieving the second of the projects is determined by those who have an impact on the project. The manager has to involve all the people responsible for the success (Hornstein, 2015). This means that communication is key in a project (Killen, and Hunt, 2010). Similar channels of communication are always seen on the outside by managers who understand all the ins and outs of a project (Lai et al., 2018). Larsson et al., 2015).
The Success of a Project
Because of the increasing popularity and the overall success of researchers dealing with critical Factors in management, these factors became widespread in the late 1990s, where several institutions researched organizational performance. The successful Factors in management can only be analyzed once a project is finished so that the success can be seen to refrigerant the whole idea or the overall misconceptions from the very beginning. The most important role played by a project manager is realizing the critical factors and how to implement them in an organization. The application of tactics that are different benefits at the organizational level also acts as a motivational Factor in project management (Yang, Huang, and Wu, 2011). Nowadays, the popularity of these factors is increasing because the practice of management does not justify weather; the same factors can be associated with one behavioral role of a manager or not. Project management is not easy to be simplified, especially when it concentrates on a few areas. Despite critical success methodology that has been used by project managers, a method focuses on team building and senior management.
A manager has a crucial role in achieving the success of every project. This is because of the role that they have on their stakeholders and their impact on the satisfaction of the clients. Results with the presence of members who are willing to achieve the extent of the laid plan. Identifying project success requires the identification of the role played by the project manager. In addition, identifying the leadership style ensures that the completion of the success criteria is met as required. Planning is key in the situations because project success stats from the initial stages, and leadership roles or personalities may contribute to some limiting factors (Yang, Huang, and Wu, 2011). It is the subsequent role of a project manager to follow the success factors that had been gathered before the project was initiated. Soft factors are also critical to the success of a project; these are hierarchical characteristics of a project that influences the decisions made on a project.
There are several reasons why the identifiers of success factors in an organization have been failing within the factoring field. One of them is the lack of identification of interrelationship among the factors. This makes it difficult to underpin a specific reason for the success of an identified Factor. For instance, managers always perform due to the available resources and can sometimes fail due to the lack of adequate resources. Previous studies also suggested that organizations have to improve on their performances by focusing on planning rather than continually looking at the style used by project managers in leadership (Chandrasekaran, Linderman, and Schroeder, 2015). Despite the talent and capability of the managers, predicted resources can downgrade the potential manager. Irrelevant critical risk Factor changes the project progress and therefore has to be considered. This is why the availability of the resources and the difference in the allocation has to be taken into consideration as well.
Despite reports on serious shortcomings, critical success factors can be addressed if properly handled, and therefore they may have limits on the project for a certain duration of time. If they are also used in supporting the techniques and help in organizing the team members of the project, they can prove to be useful as well. Project managers of competence and leadership skills that are above everyone in the institution. Such as having an institutionalized different organizational level of institutional pressure that affects the behavior of a project where most of them stated that project success is determined by the imports of a project manager (Camilleri, 2016).  The reason why they are given such leadership roles so that they can steer a project to meet the demands of an organization or manufacturing. Thailand's attitude of a manager can be taken into consideration, especially if it has an influence on the overall success. Styles have an impact on the life of a project, especially when it comes to its delivery date. The time taken by the project manager to complete a project is also considered to be part of the overall success. A successful project has to be delivered at the required time without fail, and elect projects are therefore deemed to be a failure. Modern projects are considered to be unique in different ways.
Leadership and Success
Despite these factors being crucial, leadership is still key to their success. The style and attitude used in a project by a project manager test to be different with every attempt. The attitude can be relationship-oriented after. Big role to play on the performance of the employees because it also contributes to their motivation and the general determination to succeed in the organization (Cakmakci, 2019). The centered approach emphasizes the importance of task completion for the project. In this manner, the task-oriented approach set a task that is completed through the use of planning and control so as to optimize the greater extent of the project. Realizing a project plan and the extent of its modification relies on the assumption that the project is primarily used through leading a team. It is important to notice the different ways of analyzing a style of leadership. Some of the most common risks include financial risk and lack of adequate preparation before a project is got underway (Binder, 2016). They applied leadership approach can be used in motivating or creating competition among the people who are involved in the project. Leadership Styles of project managers highly influenced the outcome of the project. The influence the time that has been taken to complete a project, as well as the quality, is given depending on the instructions of the manager. Such instructions because of the leadership styles that are used by a manager. They also depend on the combination of various factors.
A leadership that is based on traits focuses on personal characteristics and how the project manager's process threatens other competing projects. Successful leaders have traits that set them apart in every competition. The majority of the risks are considered to be major concerns for project managers (Berg, and Karlsen, 2016). On the other hand, leaders that are based on their behavior in project management. Search leaders require these Styles to use the attributes to the required amount. One example is the application of empowerment, where leaders always look for ways of empowering the employees so that they can actively participate in the projects and improve the success of the ongoing project.
Visionary leaders are also charismatic and are key to the success of a project. Such leaders depend on contingency plans that identify special characteristics of a project, which should be adapted for its success (Athlon, and Sano, 2016). The process is continuous through the delivery with menu suggestions along the way, becoming contributing factors to the project's success (Badiru, 2017). Such leaders are also killed was identified the project witnesses, and what is likely to affect the project in the future. It also makes them better planners because they can easily come up with a contingency plan for the failures of the future. When an individual is aware of future failure, it puts them in a great position because they can easily avoid them. Misfortunes and expectancies can prove that our project is more vulnerable than the others that are able to avoid them. Emotionally intelligent leaders assume that emotion is key to the success of every project. Leaders who fail to plan a project are less likely to succeed because of all the complications involving every project (Anantatmula, 2010). These people take care of their employee's emotions and say things that only motivate them or take care of their emotions. Such Leaders also identify key attributes that make organizational participants remain active. Evoking an individual's emotions is key to identifying that they are into a project or not.
Failure or absence of these factors, then the project is most likely to fail. Other failure factors may be attributed to the team members as some may lack motivation, personal barriers, as well as failure to comprehend the task given (Famakin&Abisuga, 2016). However, the project manager should have the competency to identify if there is a problem within the team. If a leader is more democratic, then sharing problems will be much easier among the team as opposed to a commanding leader who will be giving directions for the assigned functionalities. It is not that a commanding style of leadership is bad.Planning is an important part of the project when it comes to performance and overall success (Aga, Noorderhaven, and Vallejo, 2016).
However, it is to be implemented at a necessary stage of a project. In an event, the team members are to struggle with a project, using a pacesetter leadership style could provide insights by showing the standard of the type of work expected to be delivered. The average time taken to complete a project is taken into consideration when looking at the leadership from the overall perspective (Abbas, and Asghar, 2010). Notably, diverse factors like cultural dimensions, personal opinions, behavioral motivation, and cognitive competencies and emotional intelligence are elements that build up a project leader. Mostly, the decisions made as from observations, analysis, and judgments of a leader. It focuses on the Intellectual, emotional, and managerial skills. A success perception of a project relies on a good leadership style that is goal-oriented, and involving, as well as engaging if a project manager has these three traits of leadership style, then the greater the correlation of project success to be attributed to the leadership style.
Conclusion
In summary, successful manufacturing projects have regularly been associated with the good leadership style. However, the project documented shows a clear indication of those different styles of management play a factor in its failure (Davis, 2016). Additionally, Davis (2016) sees leadership as effective; however, it faces various challenges such as stakeholder's opinions, organizational culture, foreign policy, employee performance, and the performance matrix that the organization uses to articulate its day-to-day operations. For manufacturing project performance to be enhanced, it is critical to diving deeper and have an understanding of the management style of leadership. Additionally, managers are expected to widen their intellectual understanding of leadership by using the styles that are motivating and stimulate employees to perform better. Leadership styles in project management ensure upward growth, positive project performance, and a satisfied team project (Davis, 2016).
References
Abbas, W., & Asghar, I. (2010). The Role of Leadership in Organizational Change: Relating the Successful Organizational Change with Visionary and Innovative Leadership. Retrieved from http://www.diva-portal.org/smash/get/diva2%3A326289/FULLTEXT01.pdf
Aga, D. A., Noorderhaven, N., & Vallejo, B. (2016). Transformational leadership and project success: The mediating role of team building. International Journal of Project Management, 34(5), 806-818.
Anantatmula, V. S. (2010). Project manager leadership role in improving project performance. Engineering Management Journal, 22(1), 13-22. Retrieved from https://www.semanticscholar.org/paper/Project-Manager-Leadership-Role-in-Improving-Anantatmula/9a413d4f3d49f41b2b6c6cb14633abddda670e58
Athlon, R., & Sano, A. T. (2016). Analysis of critical processes in the implementation of lean manufacturing projects using project management guidelines. The International Journal of Advanced Manufacturing Technology, 84(9-12), 2247-2256. Retrieved from https://link.springer.com/article/10.1007/s00170-015-7865-9
Badiru, A. B. (2017). Comprehensive project management of high-end additive manufacturing equipment. Additive Manufacturing Handbook: Product Development for the Defense Industry. Retrieved from https://www.taylorfrancis.com/books/e/9781315119106
Berg, M. E., & Karlsen, J. T. (2016). A study of coaching leadership style practice in projects. Management Research Review, 39(9), 1122-1142. Retrieved from https://www.researchgate.net/profile/Jan_Karlsen2/publication/308271302_A_study_of_coaching_leadership_style_practice_in_projects/links/58b3f0de92851cf7ae91e3fc/A-study-of-coaching-leadership-style-practice-in-projects.pdf
Binder, J. (2016). Global project management: communication, collaboration, and management across borders. Routledge. Retrieved from https://www.researchgate.net/profile/Jean_Binder/publication/230642801_Global_Project_Management_Communication_Collaboration_and_Management_Across_Borders/links/00b4952c4980b9d60a000000.pdf
Cakmakci, M. (2019). Interaction in Project Management Approach within Industry 4.0. In Advances in Manufacturing II (pp. 176-189). Springer, Cham. Retrieved from https://www.springerprofessional.de/en/interaction-in-project-management-approach-within-industry-4-0/16677782
Camilleri, E. (2016). Project Success: Critical Factors and Behaviours. Routledge.
Chandrasekaran, A., Linderman, K., & Schroeder, R. (2015). The role of project and organizational context in managing high‐tech R&D projects. Production and Operations Management, 24(4), 560-586.
Cunningham, J., Salomone, J., &Wielgus, N. (2015). Project Management Leadership Style: A Team Member Perspective. International Journal of Global Business, 8(2).
Davis, K. (2016). A method to measure success dimensions relating to individual stakeholder groups. International Journal of Project Management, 34(3), 480-493. Retrieved from https://www.researchgate.net/profile/Robert_Joslin/publication/295857531_The_impact_of_project_methodologies_on_project_success_in_different_project_environments/links/59e07e3ca6fdcca98432421d/The-impact-of-project-methodologies-on-project-success-in-different-project-environments.pdf
DuBois, M., Koch, J., Hanlon, J., Nyatuga, B., & Kerr, N. (2015). Leadership Styles of Effective Project Managers: Techniques and Traits to Lead High-Performance Teams. Journal of Economic Development, Management, IT, Finance & Marketing, 7(1).
Famakin, I. O., &Abisuga, A. O. (2016). Effect of path-goal leadership styles on the commitment of employees on construction projects. International Journal of Construction Management, 16(1), 67-76.
Hornstein, H. A. (2015). The Integration of Project Management and Organizational Change Management is now a Necessity. International Journal of Project Management, 33(2), 291-298.
Killen, C. P., & Hunt, R. A. (2010). Dynamic capability through project portfolio management in service and manufacturing industries. International Journal of Managing Projects in Business, 3(1), 157-169. Retrieved from https://opus.lib.uts.edu.au/bitstream/10453/14031/1/2009002489.pdf
Lai, C. Y., Hsu, J. S. C., & Li, Y. (2018). Leadership, Regulatory Focus, and Information Systems Development Project Team Performance. International Journal of Project Management, 36(3), 566-582.
Larsson, J., Eriksson, P. E., Olofsson, T., &Simonsson, P. (2015). Leadership in civil engineering: Effects of project managers' leadership styles on project performance. Journal of management in engineering, 31(6), 04015011.
Laureani, A., & Antony, J. (2017). Leadership characteristics for lean six sigma. Total Quality Management & Business Excellence, 28(3-4), 405-426.
Laureani, A., & Antony, J. (2018). Leadership–a Critical Success Factor for the effective implementation of Lean Six Sigma. Total Quality Management & Business Excellence, 29(5-6), 502-523.
Lock, D. (2017). The essentials of project management. Routledge. Retrieved from https://www.routledge.com/The-Essentials-of-Project-Management-4th-Edition/Lock/p/book/9781472442536
Muller, R., & Turner, J. R. (2017). Project-oriented leadership. Routledge.
Müller, R., & Turner, R. (2010). Leadership competency profiles of successful project managers. International Journal of project management, 28(5), 437-448. Retrieved from https://www.researchgate.net/profile/Ralf_Mueller7/publication/222147480_Matching_the_Project_Manager%27s_Leadership_Profile_to_Project_Type/links/5ac255df0f7e9bfc045f2ad8/Matching-the-Project-Managers-Leadership-Profile-to-Project-Type.pdf
Preston, G., Moon, J., Simon, R., Allen, S., &Kossi, E. (2015). The relevance of Emotional Intelligence in Project Leadership. Journal of Information Technology and Economic Development, 6(1), 16.
Sanchez, M.A. (2015). Integrating sustainability issues into project management. J. Clean. Prod. 96:319–330. http://dx.doi.org/10.1016/j.jclepro.2013.12.087
Tabassi, A. A., Roufechaei, K. M., Ramli, M., Bakar, A. H. A., Ismail, R., &Pakir, A. H. K. (2016). Leadership competencies of sustainable construction project managers. Journal of Cleaner Production, 124, 339-349. Retrieved from http://iranarze.ir/wp-content/uploads/2018/07/F962-English-IranArze.pdf
Yang, L. R., Huang, C. F., & Wu, K. S. (2011). The association among the project manager's leadership style, teamwork, and project success. International journal of project management, 29(3), 258-267. Retrieved from http://ir.lib.kuas.edu.tw/bitstream/987654321/12110/2/The+Association+among+Project+Manager%E2%80%99s+Leadership+Style,+Teamwork+and+Project+Success.pdf
Are you busy and do not have time to handle your assignment? Are you scared that your paper will not make the grade? Do you have responsibilities that may hinder you from turning in your assignment on time? Are you tired and can barely handle your assignment? Are your grades inconsistent?
Whichever your reason may is, it is valid! You can get professional academic help from our service at affordable rates. We have a team of professional academic writers who can handle all your assignments.
Our essay writers are graduates with diplomas, bachelor, masters, Ph.D., and doctorate degrees in various subjects. The minimum requirement to be an essay writer with our essay writing service is to have a college diploma. When assigning your order, we match the paper subject with the area of specialization of the writer.
Plagiarism free papers
Timely delivery
Any deadline
Skilled, Experienced Native English Writers
Subject-relevant academic writer
Adherence to paper instructions
Ability to tackle bulk assignments
Reasonable prices
24/7 Customer Support
Get superb grades consistently
---
Are you busy and do not have time to handle your assignment? Are you scared that your paper will not make the grade? Do you have responsibilities that may hinder you from turning in your assignment on time? Are you tired and can barely handle your assignment? Are your grades inconsistent?
Whichever your reason is, it is valid! You can get professional academic help from our service at affordable rates. We have a team of professional academic writers who can handle all your assignments.
Plagiarism free papers
Timely delivery
Any deadline
Skilled, Experienced Native English Writers
Subject-relevant academic writer
Adherence to paper instructions
Ability to tackle bulk assignments
Reasonable prices
24/7 Customer Support
Get superb grades consistently
Online Academic Help With Different Subjects
Literature
Students barely have time to read. We got you! Have your literature essay or book review written without having the hassle of reading the book. You can get your literature paper custom-written for you by our literature specialists.
Finance
Do you struggle with finance? No need to torture yourself if finance is not your cup of tea. You can order your finance paper from our academic writing service and get 100% original work from competent finance experts.
Computer science
Computer science is a tough subject. Fortunately, our computer science experts are up to the match. No need to stress and have sleepless nights. Our academic writers will tackle all your computer science assignments and deliver them on time. Let us handle all your python, java, ruby, JavaScript, php , C+ assignments!
Psychology
While psychology may be an interesting subject, you may lack sufficient time to handle your assignments. Don't despair; by using our academic writing service, you can be assured of perfect grades. Moreover, your grades will be consistent.
Engineering
Engineering is quite a demanding subject. Students face a lot of pressure and barely have enough time to do what they love to do. Our academic writing service got you covered! Our engineering specialists follow the paper instructions and ensure timely delivery of the paper.
Nursing
In the nursing course, you may have difficulties with literature reviews, annotated bibliographies, critical essays, and other assignments. Our nursing assignment writers will offer you professional nursing paper help at low prices.
Sociology
Truth be told, sociology papers can be quite exhausting. Our academic writing service relieves you of fatigue, pressure, and stress. You can relax and have peace of mind as our academic writers handle your sociology assignment.
Business
We take pride in having some of the best business writers in the industry. Our business writers have a lot of experience in the field. They are reliable, and you can be assured of a high-grade paper. They are able to handle business papers of any subject, length, deadline, and difficulty!
Statistics
We boast of having some of the most experienced statistics experts in the industry. Our statistics experts have diverse skills, expertise, and knowledge to handle any kind of assignment. They have access to all kinds of software to get your assignment done.
Law
Writing a law essay may prove to be an insurmountable obstacle, especially when you need to know the peculiarities of the legislative framework. Take advantage of our top-notch law specialists and get superb grades and 100% satisfaction.
What discipline/subjects do you deal in?
We have highlighted some of the most popular subjects we handle above. Those are just a tip of the iceberg. We deal in all academic disciplines since our writers are as diverse. They have been drawn from across all disciplines, and orders are assigned to those writers believed to be the best in the field. In a nutshell, there is no task we cannot handle; all you need to do is place your order with us. As long as your instructions are clear, just trust we shall deliver irrespective of the discipline.
Are your writers competent enough to handle my paper?
Our essay writers are graduates with bachelor's, masters, Ph.D., and doctorate degrees in various subjects. The minimum requirement to be an essay writer with our essay writing service is to have a college degree. All our academic writers have a minimum of two years of academic writing. We have a stringent recruitment process to ensure that we get only the most competent essay writers in the industry. We also ensure that the writers are handsomely compensated for their value. The majority of our writers are native English speakers. As such, the fluency of language and grammar is impeccable.
What if I don't like the paper?
There is a very low likelihood that you won't like the paper.
Reasons being:
When assigning your order, we match the paper's discipline with the writer's field/specialization. Since all our writers are graduates, we match the paper's subject with the field the writer studied. For instance, if it's a nursing paper, only a nursing graduate and writer will handle it. Furthermore, all our writers have academic writing experience and top-notch research skills.
We have a quality assurance that reviews the paper before it gets to you. As such, we ensure that you get a paper that meets the required standard and will most definitely make the grade.
In the event that you don't like your paper:
The writer will revise the paper up to your pleasing. You have unlimited revisions. You simply need to highlight what specifically you don't like about the paper, and the writer will make the amendments. The paper will be revised until you are satisfied. Revisions are free of charge
We will have a different writer write the paper from scratch.
Last resort, if the above does not work, we will refund your money.
Will the professor find out I didn't write the paper myself?
Not at all. All papers are written from scratch. There is no way your tutor or instructor will realize that you did not write the paper yourself. In fact, we recommend using our assignment help services for consistent results.
What if the paper is plagiarized?
We check all papers for plagiarism before we submit them. We use powerful plagiarism checking software such as SafeAssign, LopesWrite, and Turnitin. We also upload the plagiarism report so that you can review it. We understand that plagiarism is academic suicide. We would not take the risk of submitting plagiarized work and jeopardize your academic journey. Furthermore, we do not sell or use prewritten papers, and each paper is written from scratch.
When will I get my paper?
You determine when you get the paper by setting the deadline when placing the order. All papers are delivered within the deadline. We are well aware that we operate in a time-sensitive industry. As such, we have laid out strategies to ensure that the client receives the paper on time and they never miss the deadline. We understand that papers that are submitted late have some points deducted. We do not want you to miss any points due to late submission. We work on beating deadlines by huge margins in order to ensure that you have ample time to review the paper before you submit it.
Will anyone find out that I used your services?
We have a privacy and confidentiality policy that guides our work. We NEVER share any customer information with third parties. Noone will ever know that you used our assignment help services. It's only between you and us. We are bound by our policies to protect the customer's identity and information. All your information, such as your names, phone number, email, order information, and so on, are protected. We have robust security systems that ensure that your data is protected. Hacking our systems is close to impossible, and it has never happened.
How our Assignment  Help Service Works
You fill all the paper instructions in the order form. Make sure you include all the helpful materials so that our academic writers can deliver the perfect paper. It will also help to eliminate unnecessary revisions.
2.      Pay for the order
Proceed to pay for the paper so that it can be assigned to one of our expert academic writers. The paper subject is matched with the writer's area of specialization.
3.      Track the progress
You communicate with the writer and know about the progress of the paper. The client can ask the writer for drafts of the paper. The client can upload extra material and include additional instructions from the lecturer. Receive a paper.
4.      Download the paper
The paper is sent to your email and uploaded to your personal account. You also get a plagiarism report attached to your paper.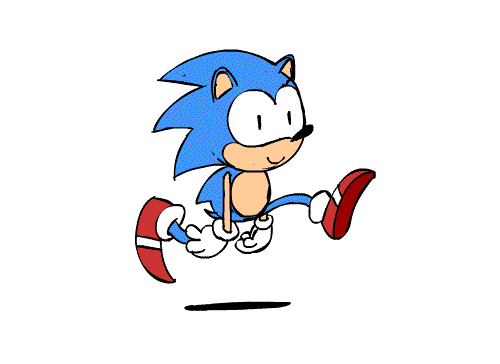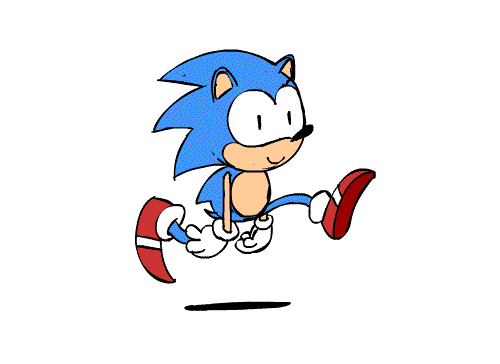 PLACE THIS ORDER OR A SIMILAR ORDER WITH US TODAY AND GET A PERFECT SCORE!!!
---