Future of Healthcare as it Relates to the Geriatric Population
Description and Problem Statement
The geriatric population in the United States is growing and compared to the population of health care providers the geriatric population growth is advancing much more rapidly. This presents a problem in making provision of health care to the future geriatric population. While there is a growth in the demand for geriatric health care services, there is not a matching growth in the population of health care providers and in fact, a shortage presently exists.
The population of geriatric patients is experiencing rapid growth while the population of health care providers specifically trained in geriatric medicine is seriously lagging behind. In fact, of the approximately 650,000 medical doctors who are practicing, only a small percentage receives the training and education required to provide geriatric care. Exacerbating the problem is the fact that only three medical schools in the United States out of the total of 145 medical schools have a geriatrics department that is of a full scale and that makes it mandatory that students and residents participate in a mandatory rotation. Unfortunately, only a mere three percent of medical students take a course in geriatrics while attaining their education.
Research Objective
The objective of the research proposed is to examine the issue of the future of health care for the geriatric population and the relevance that this holds for health care leaders and administrators in the acute care hospital environment.
Part II: Background of the Problem
Background
The first of the Baby Boomers recently turned the age of 65. This population of individuals is such that the present base of health care providers is not sufficient to meet the demand of this population for health care services. It is critical that a competent workforce that is committed be at focus for development within the health care profession in order to meet the demand for the provision of care in the future for the geriatric population. Not only is there a shortage of providers to meet the health care needs of the population of Baby Boomers reaching age 65 and older, the acute hospital environment is unprepared for the future rising demand in acute health care service needs. The following figure labeled Figure 1 in this study shows the hospital emergency department visits by race and age in the United States for the years 1992 through 2000. Clearly, those who are 65 years of age and older are the group with the highest percentage of hospital emergency department visits for that eight-year timeframe.
Figure 1
Source: U.S. Department of Health and Human Services (2004)
This is particularly important for consideration in light of the knowledge that 35.6 per 100 deaths in a total of 2.4 million deaths occurring in 1999 in short-stay hospitals. Of these, it is reported that the transfers of the elderly from hospitals to nursing homes represents a great percentage of deaths. (U.S. Department of Health and Human Services, 2004, paraphrased) Nursing home residents discharged from hospitals between 1985 to 1999 are shown in the following chart labeled Figure 2. It is clear from the information revealed in the chart that a large majority of individuals when discharged are admitted into nursing home facilities upon being discharged.
Figure 2
Source: U.S. Department of Health and Human Services (2004)
Furthermore, as reported by the U.S. Department of Health and Human Services, those who are residents in nursing homes who are admitted to and discharged from hospitals are of advanced age with the majority of these individuals being in the age group 85 years of age or older, followed by those in the age group 74 to 84 years of age and then followed by the group age 65 years of age and older all of which is shown in the following chart labeled Figure 3 in this study.
Figure 3
Source: U.S. Department of Health and Human Services (2004)
Individuals admitted into acute care hospitals for diabetes are predominantly those in the age 75 years of age and older age group followed by those in the 65 years of age or older age group. In addition, individuals who were admitted into the acute care hospital for coronary artery bypass graft surgeries and for percutaneous transluminal coronary angioplasty surgeries between the years of 1990 and 2000 were predominantly those in the age 65 years of age or older age group. (U.S. Department of Health and Human Services, 2004, paraphrased) Individuals admitted into acute care hospitals for coronary artery stent insertion between 1990 and 2000 were also predominantly those in the age 65 years of age or older age group as shown in the following chart labeled Figure 4 in this study.
Figure 4
Source: U.S. Department of Health and Human Services (2004)
Individuals admitted into acute care hospitals between 1999 and 2000 for hip replacement were primarily those in the age group 74 years of age and older and those admitted in acute care hospitals between 1999 and 2000 for knee replacement were primarily those in the age group 65 years of age and older. (U.S. Department of Health and Human Services, 2004) Between 1990 and 2000, individuals admitted into acute care hospitals with diagnoses of adverse effects of medical treatment were predominantly those in the 75 years of age and older followed by those in the 65 years of age and older group. Between 1985 and 2000 individuals discharged to nursing home or long-term care institutions were those individuals in the 65 years of age and older age group as shown in the following chart labeled Figure 5 in this study. As well, between 1985 and 2000 individuals that were admitted to acute care hospitals who were nursing home residents were those in the 65 years of age or older age group.
Figure 5
Source: U.S. Department of Health and Human Services
Further complicating this problem in terms of future health care provision for older adults that as reported in the work of Graverholt, et al. (2011) because residents in nursing homes have a high percentage of acute illness they are going to represent and even larger base of demand for acute hospital services in the future. The reasons for this include their progression of aging, illnesses underlying their condition, and their lack of mobility. The acute hospital admissions while already high among nursing home residents will rise in the future above the present level of admissions into acute care hospitals which already represents 55% of the elderly population using acute care hospital services. There are also other considerations for the CEO and leadership of the acute care hospital in regards to provision of care to the aging in the future and which relate to economical, political, social, cultural and even acute care hospital design and layout factors.
Part III: Leadership Role
Critical Nature of Assessments of the Elderly
Leadership in the hospital must be aware of strategies that serve to bring about optimization to the outcome of the elderly patient. This begins with a geriatric assessment for identification of the baseline of the patient and the patient's current functional status. The expected functional status of the patient at the time that is anticipated for discharge from the hospital is stated and set as the goal functional outcome. Collaboration of the nurse and other health professionals is included along with instruments and scales include the basic ADL and IADL used to measure the ability of the patient to take medications independently, the handle their own finances, to perform tasks in their households, to do their own shopping and utilize public transportation as well as to take medications or to use a telephone. Also included in the measures is a test of mobility, a test of cognitive function, assessment for symptoms of depression, and a nutritional status assessment. (Palmer, nd)
Hospital Design: Exterior
Another consideration for hospital management and administration is highlighted in the work of Gabel (2012) who reports that acute care hospitals need to consider hospital designs that provide the most in the way of support to acute care patients who are aging. Gabel reports that proving to be the most in the way of stress and confusion for aging individuals in a hospital is the attempt to navigate their way around the facility. Elderly individuals have difficulty in locating entrances and locations for parking and navigation through the facility presents even more in the way of difficulty. It is reported that extraordinary landscaping that accidently blocks the view of sign that directs hospitals visitors and those to be admitted is attractive for viewing but otherwise simply not effective. The design should be such that emphasizes the entranceways that the elderly are most likely to utilize such as the walk-in emergency entrance, the primary entrance, and the entrance for outpatient services. The different entrances need to be able to be distinguished from one another.
Hospital Design: Interior
Hospital interiors need to be designed with the elderly in mind and should include customized handrails for the elderly complete with resting spots spaced appropriately and clearly marked directions along the way as well as landmarks that are distinct that makes use of color and art along with the signs for clear directions. The corridors should have windows for allowing daylight in and should be inclusive of clocks with the time of day displayed clearly. The light should be filtered so that the hallways are not shadowed so as to confuse someone with cataracts and other vision problems. As well the use of signs that are high in contrast and have a large font will also assist the elderly in finding their way around easily.
Emergency Department Design
The Emergency Department should also accommodate the elderly through having triage areas that are different from the usual triage areas. Instead of overhead lights that glare brightly and open waiting areas the smaller triage areas with walls that absorb sound and that are not as brightly lit are more comforting to the elderly individual who might not see or hear well. The open cubicles in the general triage area of the Emergency Department is stressful to the elderly individual as they alarms, paging system and the sound of other patients and their families creates sensory overload in many elderly patients and they are often ready to leave the Emergency Department before they can receive treatment. In addition, the elderly individual should be placed in a room that is located near the nurses' station and near a bathroom to reduce their fear and their stress while in the Emergency Department.
Private Room Design
Doors in the elderly individual's private room should be equipped with levers rather than knobs since the elderly individual is likely to have problems opening doors with knobs that have to be twisted. The elderly individual's private room should have plenty of space for a family member to stay with them around-the-clock. There should be arm and handgrips on the chairs and the bed in the elderly patient's room. In addition there should be amber light-emitting diode (LED) lights that stay lit at night so that the elderly patient can safely go to the restroom and so that their sleep in not inhibited. The bathrooms in the elderly individual's private room should have handrails. There should be plenty of area in the bathroom for someone to assist the elderly both on the toilet and in the shower and colors on the floors and walls should contrast in the bathroom for the elderly so that they are able to easily locate the support and grip bars and the other fixtures in the bathroom.
Interdisciplinary Teams
The research on elderly acute care hospitalization clearly indicates the possibility for improving the hospitalization outcomes of elderly patients. Included among the interventions which are successfully are such as interdisciplinary teams, therapies that are patient-centered, collaboration, and geriatric assessment that is of a comprehensive natures. Many of the therapies are designed specifically to assist in the prevention of functional decline and for improving the planning for discharge of the elderly patient. Included among the interventions are such as inpatient geriatric evaluation and units for management, acute care for elders (ACE) units, the Geriatric Care Program, the Hospital Elder Life Program, and the use of advanced practice nurses to improve planning for discharge reported to involve coordination of the discharge planning for the patient with their attending physician followed by visit to the patient's home after they have been discharged which serves to bring about a reduction in the rate of readmissions to the hospital.
Community Collaboration
Those in hospital leadership roles should ensure that they meet and collaborate with the community in which the acute care hospital is located to gain input on what is being done well and what needs to be worked on for improvements. The community in which the acute care hospital is situated is key in gaining insight into what the hospital can do to make the organization more functional and effective in its provision of health care to the elderly within that community.
Interagency Collaboration
Interagency collaboration is particularly important in the area of hospital finance since the elderly are typically receiving Medicare or Medicaid which assists in paying for their hospitalization charges. The changes which are presently occurring due to health care reform make it particularly important that the hospital billing department work collaboratively with all agencies so that they understand the changes in health care payment systems. One example of the problems that are likely to occur was reported recently by Forbes in a report relating that Medicare was not paying for diagnostic testing as it had prior to Obamacare and that the process of billing for these tests had changed. Therefore, knowing how to properly bill for services is critical in ensuring that the hospital receives pay for services rendered.
Training and Education for Employees
Training and education for hospital employees should be a critical requirement from the view of any hospital administrator. This is because the field of health care is ever changing and knowledge is always growing. With the changes in health care reform, continuing education and training is vital for all hospital employees and not just those providing health care services.
Part IV. Quality Indicators for Performance Improvement
The principles of selecting performance measures for hospital health care service quality include that the performance measure must be meaningful and as well it must be valid and reliable in nature. Measures utilized for quality indicators must be such that can be adjusted for variability among patients and that can be modified for improvements in the processes of health care provision. The Institute of Medicine recommends six objectives for improving quality of healthcare including those of: (1) safety; (2) effectiveness; (3) patient-centered care; (4) care provided in a timely nature; (5) efficient care; and (6) equitable care. (2007, paraphrased) The Agency for Healthcare Research and Quality has developed a toolkit for hospitals use in assessing quality indicators for services rendered. Inpatient Quality Indicators are a set of measures that make provision of a view on quality of care provided by a hospital through use of hospital administrative data. The indicators are used in assessing quality of care based on inpatient mortality along with procedures and specific medical conditions. Questions related to such as misuse, under- and over-use, procedures used, and volume of use. Patient Safety Indicators are those which assess information on hospital complications as well as adverse events relating to surgeries and other procedures.
Part V. Strategies for Improvement Action
Becoming a Geriatric Center of Excellence
Strategies that would be utilized in health care quality improvement would be geared toward becoming a geriatric center of excellence in that the improvements sought would be in adherence with the principles and quality set out for hospitals that are deemed as a geriatric center of excellence. This would require comparison between those objectives and the hospital's present level of performance and then setting goals to align with where the hospital needs to be in terms of performance as compared to where the hospital presently is in terms of performance on quality indicators.
Development of a Geriatric Emergency Department and In-Patient Units
The hospital upon conducting assessment on quality indicators on performance would set aims toward developing an emergency department that was designed and full staffed by health care providers that are educated and trained properly in providing geriatric care as well as ensuring that the hospital was staffed by health care providers that were properly educated and trained in geriatric health care provision.
Optimize Hospital Design for Geriatric Patient
The hospital would focus on a design that was optimized for the geriatric patient and their family and would be such that would provide the geriatric patient and their family with an environment that was conducive to healing and that was in an environment characterized by a reduction in stress generally experienced by geriatric patients and their family members.
Conclusion
Hospital administration in today's health care environment has many considerations from hospital design, employee education and training, training of hospital billing employees, patient safety, health care provision quality, conducting quality assessments, collaboration with other hospital staff, board of directors to the community in which the hospital is situated. During the present health care reform process there will be many changes to occur in the way that insurers and Medicare and Medicaid pay for services and there will be an increase exponentially in the future of elderly individuals who are accessing the health care system. This is particularly true of the acute care hospital both in terms of the emergency department and those admitted for inpatient treatment and services. Many of those admitted to the hospital will be in the age 65 years of age and older age group will be nursing home and long-term care residents, which presents a population of frail elderly individuals with special health care complications. Special hospital and emergency room design is needed for elderly individuals requiring that hospitals improve their design to accommodate the large population of elderly individuals in the near future. Quality performance indicators will be critical in informing hospital administration as to what needs to be improved in their hospital system. Health care administration will be required to stay abreast of the latest developments in health care in terms of education and training needed by employees, and the latest developments in health care treatments and services available for treating the elderly population.
Bibliography
Bagel, LM (2011) Designs to Support Aging Acute Care Patients. Elder Care. Health Facilities Management. Retrieved from: http://www.hfmmagazine.com/hfmmagazine/jsp/articledisplay.jsp?dcrpath=HFMMAGAZINE/Article/data/04APR2012/0412HFM_FEA_interiors&domain=HFMMAGAZINE
Gottlieb, S. (2013) Medicare Has Stopped Paying Bills For Medical Diagnostic Tests. Patients Will Feel The Effects. Forbes 27 Mar 2013. Retrieved from: http://www.forbes.com/sites/scottgottlieb/2013/03/27/medicare-has-stopped-paying-bills-for-medical-diagnostic-tests-patients-will-feel-the-effects/2/
Graverholt, B., et al. (2011) Acute hospital admissions among nursing home residents: a population-based observational study. BMC Health Services Research 2011. Retrieved from: http://www.biomedcentral.com/1472-6963/11/126
Healthcare in America: Trends in Utilization (2004) U.S. Department of Health and Human Services. Retrieved from: http://www.cdc.gov/nchs/data/misc/healthcare.pdf
Inpatient Quality Indicators (2013) Agency for Healthcare Research and Quality. U.S. Department of Health and Human Services. Retrieved from: http://www.qualityindicators.ahrq.gov/Modules/iqi_overview.aspx
Palmer, RM (2011) Acute Hospital Care of the Elderly: Making a Difference. In: for the Hospitalized Elderly: Current Best Practice and New Horizons. Retrieved from: http://www.hospitalmedicine.org/AM/Template.cfm?Section=The_Hospitalist&Template=/CM/ContentDisplay.cfm&ContentFileID=1447
Patient Safety Indicators (2013) Agency for Healthcare Research and Quality. U.S. Department of Health and Human Services. Retrieved from: http://www.qualityindicators.ahrq.gov/Modules/psi_overview.aspx
Quality Improvement in Healthcare (2011) Institute of Medicine. Medscape. Retrieved from: http://www.medscape.org/viewarticle/561651
---
Are you busy and do not have time to handle your assignment? Are you scared that your paper will not make the grade? Do you have responsibilities that may hinder you from turning in your assignment on time? Are you tired and can barely handle your assignment? Are your grades inconsistent?
Whichever your reason is, it is valid! You can get professional academic help from our service at affordable rates. We have a team of professional academic writers who can handle all your assignments.
Plagiarism free papers
Timely delivery
Any deadline
Skilled, Experienced Native English Writers
Subject-relevant academic writer
Adherence to paper instructions
Ability to tackle bulk assignments
Reasonable prices
24/7 Customer Support
Get superb grades consistently
Online Academic Help With Different Subjects
Literature
Students barely have time to read. We got you! Have your literature essay or book review written without having the hassle of reading the book. You can get your literature paper custom-written for you by our literature specialists.
Finance
Do you struggle with finance? No need to torture yourself if finance is not your cup of tea. You can order your finance paper from our academic writing service and get 100% original work from competent finance experts.
Computer science
Computer science is a tough subject. Fortunately, our computer science experts are up to the match. No need to stress and have sleepless nights. Our academic writers will tackle all your computer science assignments and deliver them on time. Let us handle all your python, java, ruby, JavaScript, php , C+ assignments!
Psychology
While psychology may be an interesting subject, you may lack sufficient time to handle your assignments. Don't despair; by using our academic writing service, you can be assured of perfect grades. Moreover, your grades will be consistent.
Engineering
Engineering is quite a demanding subject. Students face a lot of pressure and barely have enough time to do what they love to do. Our academic writing service got you covered! Our engineering specialists follow the paper instructions and ensure timely delivery of the paper.
Nursing
In the nursing course, you may have difficulties with literature reviews, annotated bibliographies, critical essays, and other assignments. Our nursing assignment writers will offer you professional nursing paper help at low prices.
Sociology
Truth be told, sociology papers can be quite exhausting. Our academic writing service relieves you of fatigue, pressure, and stress. You can relax and have peace of mind as our academic writers handle your sociology assignment.
Business
We take pride in having some of the best business writers in the industry. Our business writers have a lot of experience in the field. They are reliable, and you can be assured of a high-grade paper. They are able to handle business papers of any subject, length, deadline, and difficulty!
Statistics
We boast of having some of the most experienced statistics experts in the industry. Our statistics experts have diverse skills, expertise, and knowledge to handle any kind of assignment. They have access to all kinds of software to get your assignment done.
Law
Writing a law essay may prove to be an insurmountable obstacle, especially when you need to know the peculiarities of the legislative framework. Take advantage of our top-notch law specialists and get superb grades and 100% satisfaction.
What discipline/subjects do you deal in?
We have highlighted some of the most popular subjects we handle above. Those are just a tip of the iceberg. We deal in all academic disciplines since our writers are as diverse. They have been drawn from across all disciplines, and orders are assigned to those writers believed to be the best in the field. In a nutshell, there is no task we cannot handle; all you need to do is place your order with us. As long as your instructions are clear, just trust we shall deliver irrespective of the discipline.
Are your writers competent enough to handle my paper?
Our essay writers are graduates with bachelor's, masters, Ph.D., and doctorate degrees in various subjects. The minimum requirement to be an essay writer with our essay writing service is to have a college degree. All our academic writers have a minimum of two years of academic writing. We have a stringent recruitment process to ensure that we get only the most competent essay writers in the industry. We also ensure that the writers are handsomely compensated for their value. The majority of our writers are native English speakers. As such, the fluency of language and grammar is impeccable.
What if I don't like the paper?
There is a very low likelihood that you won't like the paper.
Reasons being:
When assigning your order, we match the paper's discipline with the writer's field/specialization. Since all our writers are graduates, we match the paper's subject with the field the writer studied. For instance, if it's a nursing paper, only a nursing graduate and writer will handle it. Furthermore, all our writers have academic writing experience and top-notch research skills.
We have a quality assurance that reviews the paper before it gets to you. As such, we ensure that you get a paper that meets the required standard and will most definitely make the grade.
In the event that you don't like your paper:
The writer will revise the paper up to your pleasing. You have unlimited revisions. You simply need to highlight what specifically you don't like about the paper, and the writer will make the amendments. The paper will be revised until you are satisfied. Revisions are free of charge
We will have a different writer write the paper from scratch.
Last resort, if the above does not work, we will refund your money.
Will the professor find out I didn't write the paper myself?
Not at all. All papers are written from scratch. There is no way your tutor or instructor will realize that you did not write the paper yourself. In fact, we recommend using our assignment help services for consistent results.
What if the paper is plagiarized?
We check all papers for plagiarism before we submit them. We use powerful plagiarism checking software such as SafeAssign, LopesWrite, and Turnitin. We also upload the plagiarism report so that you can review it. We understand that plagiarism is academic suicide. We would not take the risk of submitting plagiarized work and jeopardize your academic journey. Furthermore, we do not sell or use prewritten papers, and each paper is written from scratch.
When will I get my paper?
You determine when you get the paper by setting the deadline when placing the order. All papers are delivered within the deadline. We are well aware that we operate in a time-sensitive industry. As such, we have laid out strategies to ensure that the client receives the paper on time and they never miss the deadline. We understand that papers that are submitted late have some points deducted. We do not want you to miss any points due to late submission. We work on beating deadlines by huge margins in order to ensure that you have ample time to review the paper before you submit it.
Will anyone find out that I used your services?
We have a privacy and confidentiality policy that guides our work. We NEVER share any customer information with third parties. Noone will ever know that you used our assignment help services. It's only between you and us. We are bound by our policies to protect the customer's identity and information. All your information, such as your names, phone number, email, order information, and so on, are protected. We have robust security systems that ensure that your data is protected. Hacking our systems is close to impossible, and it has never happened.
How our Assignment  Help Service Works
You fill all the paper instructions in the order form. Make sure you include all the helpful materials so that our academic writers can deliver the perfect paper. It will also help to eliminate unnecessary revisions.
2.      Pay for the order
Proceed to pay for the paper so that it can be assigned to one of our expert academic writers. The paper subject is matched with the writer's area of specialization.
3.      Track the progress
You communicate with the writer and know about the progress of the paper. The client can ask the writer for drafts of the paper. The client can upload extra material and include additional instructions from the lecturer. Receive a paper.
4.      Download the paper
The paper is sent to your email and uploaded to your personal account. You also get a plagiarism report attached to your paper.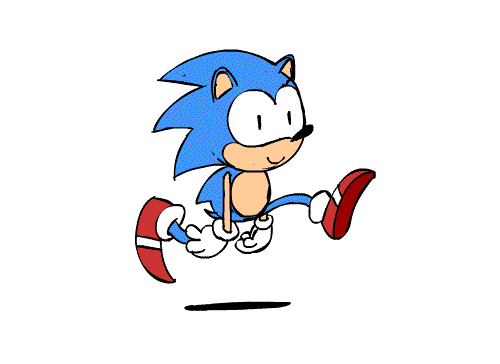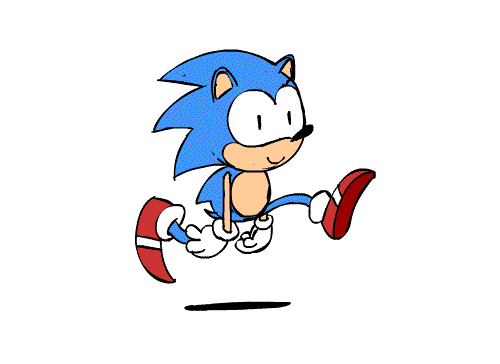 PLACE THIS ORDER OR A SIMILAR ORDER WITH US TODAY AND GET A PERFECT SCORE!!!
---