Decontamination Plan
China and WTO — the Impact of Becoming a Member of WTO
In 2001, China became one of the last countries to join the World Trade Organization (WTO). In accordance with WTO rules, which will ensure the integration of China into the world economy in addition to offering a more predictable environment for trade and foreign investment, China equally agreed to undertake a series of significant commitments that will not only open its economy but will also liberalize its regime. In this paper, I will examine the impact of China's membership of WTO. A fundamental premise to begin this analysis is to examine why China needs WTO.
China vs. WTO — Potential Benefits
China can be considered to be a significant success story due to its explosive economic expansion over the past two decades. The country is equally a prosperous one given that its growth rate which averages nearly 10% per year and which has created a vast array of new investment and job opportunities — a growth rate that was fuelled by the county's various reform efforts. It is important to note here that Chinese government's strategy was to transform the country from a planned economy to a more market-oriented economy. This strategy have made China to influence almost everything in the global economy because its reforms upgraded the country's status to that of a trading powerhouse whose activities has reverberated throughout the world market (Adhikari & Yongzheng, 2002; Hertel & Walmsley, 2000; Ianchovichina & William, 2002; Rambaugh & Blanche, 2004).
From an economic standpoint, China's rapid growth is not cost-free. Centrally speaking, some of the structural weaknesses of the Chinese economic system, especially those that are related to state-owned enterprises, finance and agriculture, have been exposed by the country's rapid-fire growth rate. As such, the country faces an inevitable dilemma — how to sustain the dual momentum of structural reform and economic growth simultaneously. This dilemma is predicated on the notion that a whole new set of economic challenges and difficulties will be unleashed in the country if either of this two is allowed to stumble. The implication of this is that, in many respect, to sustain the pace of economic growth and reform, the best option for China will be to become a member of WTO. In other words, WTO membership has become critical for China and other countries of the world given the level of complexity and interconnectedness of the world economy. As a member of WTO, China will enjoy the privilege of being one of the major players in the formulation and implementation of the rules governing global trade and finance (Adhikari & Yongzheng, 2002; Hertel & Walmsley, 2000; Ianchovichina & William, 2002; Rambaugh & Blanche, 2004).
In addition to the above, the country can use WTO dispute settlement system to defend all of its trade interests. This will be very beneficial for the Chinese exporters given the high degree of assurance and certainty that their trading partners will become obliged to obey WTO rules. This further means that Chinese products will not be discriminated in the home markets of every WTO members. Hence China will become more attractive to foreign investors as a result of its WTO membership. It is also worth pointing out that more high paying jobs, more technology transfers and more government tax receipts will be the resultant outcome of more investment in China's economy.
It is equally hoped that increased competition in every sector of China's economy will be facilitated by its WTO's membership. Increased competition will bring a lot of benefits for the Chinese consumer. First, they will have access to a larger range of high quality goods at lower prices. Second, greater awareness of an appreciation of intellectual property rights and consumer right are virtues that generally emanates from competition. The Chinese economy will equally gain from increased competition which brings about more gains in efficiency and productivity — an outcome that will not only strengthen the economy but will equally make Chinese firms to become more competitive in the world market. Furthermore, foreign companies will naturally want to bring an expanded range of services into China's economy given that it is now a full member of WTO. The Chinese homegrown service sector of the economy will be stimulated by competition in this area, a situation that will provide a broader range of choices both for the companies and the Chinese consumers (Adhikari & Yongzheng, 2002; Hertel & Walmsley, 2000; Ianchovichina & William, 2002; Rambaugh & Blanche, 2004).
In this section, I have succeeded in explaining the benefits to China of becoming a member of WTO. In the following section, I will examine China's commitments as well as the opportunities and risks associated with its WTO accession.
China's WTO Accession — From Margins to Mainstream
My organizing framework in this section will be to discuss China's commitments as a member of WTO. This will then be followed by an analysis of the country's opportunities, and market prospects of WTO accession. This, in turn, will be followed by an examination of the potential implications of the country's increased participation in world trade.
China's Commitments
Even though China plans to reduce its tariff level as a condition for joining WTO, this act is simply a continuation of a longstanding trend in the country. Broadly speaking, China started reducing its tariff as well as nontariff barriers since the 1990s. In addition, majority of Chinese imports were not subjected to any tariff in 2000 because past reforms in the country introduced widespread import tariff exemptions, particularly for the processing trades and foreign investment. It is important to note here that by the mid — 1990s, China's domestic prices for most traded goods had largely converged with international prices due to the aforementioned reforms, as well as the Chinese government's continued domestic price liberalization (Adhikari & Yongzheng, 2002; Ianchovichina & William, 2002; Rambaugh & Blanche, 2004).
When China became a member of WTO, it was then required that the country further reduce its average tariff to as little as 10 per cent by 2005. The country responded in January 2004 by lowering its average tariff rate by 0.6 percentage points to 10.4%. Since the country agreed to eliminate import quota, licenses and other trading barriers, the overall trade regime in the country was planned to be increasingly tariff-based. It is sufficient to note that the transparency of China's trade regime will be strengthened by its gesture that involves the substitution of import quotas with tariff rate quotas (TRQs) particularly for agricultural products (Adhikari & Yongzheng, 2002; Ianchovichina & William, 2002; Rambaugh & Blanche, 2004).
It is worth pointing out that in order to review China's compliance with the WTO agreement, a special WTO procedure known as the Transnational Review Mechanism (TRM) was established to undertake this special assignment. According to the provisions of China's Protocol of Accession, a review of China's compliance in the first eight years of its WTO membership will be conducted by the TRM on an annual basis. The most striking thing about such reviews is that they provide opportunities for stock-taking on past progress as well as the areas that needs further efforts and improvements. In other words, they are not merely a "pass or fail" tests. The results of such reviews conducted separately by sixteen WTO sectoral councils do not, in any way, indicate or reveal any major source of contention with respect to China's early implementation of its WTO commitments. However, some of the China's trading partners did express some concerns in specific areas (for instance, intellectual property, finance and agricultural sectors). Such concerns are generally related to either transparency of the legal framework and enforcement issues or delays in implementation of the WTO requirements for the affected areas. Nevertheless, no formal complaint within the WTO was filed against China as of 2003. Hence, a widely shared assessment is that the problem or issues related to these areas do not reflect a broad pattern of non-compliance — instead they merely reflect primarily technical difficulties (Rambaugh & Blanche, 2004).
Broadly speaking, China's compliance will be continually tested in the period ahead even though it had already implemented the key changes since its WTO accession. While the elimination of nontariff barriers (particularly in the country's agricultural sector) is proceeding, tariff reductions have taken effect in the country as scheduled. In addition, to comply with WTO principles, the Chinese government has made a number of fundamental changes to the country's legal and regulatory framework particularly at the central government level. For instance, the country has not only eliminated a significant portion of the requirements related to foreign currency financing, local content or export performance but have equally undertaken and implemented an extended foreign direct investment (FDI) regime (Adhikari & Yongzheng, 2002; Hertel & Walmsley, 2000; Ianchovichina & William, 2002; Rambaugh & Blanche, 2004). Nevertheless, China's commitment in this regard, has one important implications. China has to effectively tackle a dire need with respect to ensuring adequate enforcement of new rules at all levels. This is particularly important at the provincial and municipal levels, where progress may be hampered by administrative and judicial capacity constraints, in addition to the potential role of vested interests (particularly on issues related to the elimination of restrictive practices, which nontariff obstacles such as inter-provincial taxes, and fees).
Market Access Prospects and Opportunities
The most immediate benefit to China of WTO accession is increased access to oversea markets. Generally speaking, as a step towards normalizing its trade relations, other WTO members have permanently granted China the most-favored nation (MFN) treatment. In addition, several trading partners have eliminated many of the restrictions they formerly imposed on imports from China after the country became a member of WTO. The bottom line here is that China's labor-intensive exports in a number of sectors (particularly electronics) has been boosted by the country's easier access to foreign markets. In particular, the quotas placed against its clothing and textiles will be removed as a result of its WTO accession. While the timing still remains uncertain due to the specific safeguards provisions incorporated in China's accession protocol, it is generally expected that this removal will go a long way in generating a significant boost to China's exports (Adhikari & Yongzheng, 2002; Hertel & Walmsley, 2000; Ianchovichina & William, 2002; Rambaugh & Blanche, 2004).
Other sources of benefit to China after WTO accession abound. For instance, within the multilateral dispute settlement procedure under WTO, China stands to benefit from the treatment of future trade conflicts. This will equally go a long way to help the country to benefit from a greater reciprocity in the resolution of trade conflict as well as help the country better promote its trade interests. In addition, the scope for WTO members to unilaterally impose anti-dumping protection against Chinese products will be limited.
Nevertheless, provisions that could constrain China's export market gains in the coming years, especially with respect to its gains from trade on clothing and textiles, are incorporated in its accession protocol. Note that such provisions are, to a very large extent, widely seen in China's case as going beyond the usual practice in recent WTO accession cases, even though they do reflect the organization's principles (Lardy, 2002). Broadly speaking, under the product-specific safeguard mechanism which provides relatively low requirements for safeguard actions against Chinese exports, the provisions unfortunately include a concept of "market disruption" as well as non-market treatment of China, particularly on issues related to the determination of anti-dumping in addition to countervailing cases for as much as fifteen years.
Having examined the above issues in this section, I will now turn my attention to the potential implications of the country's increased participation in world trade. This will be the topic of the following section.
China's Increased Role in World Trade — Potential Implications
Numerous studies have shown that, overall, China's WTO accession will produce a positive international welfare effects. In the 1990s, such welfare effects have been the subject of increasing research by many scholars and government agencies both in China and in Europe. However the major outcome of such studies and models indicates that, given that China's tariffs have already been lowered substantially prior to its accession, the overall welfare effects of the WTO-induced tariff changes in China are not significant or sizeable when compared with a baseline scenario. As such the studies and models generally concur with the following key points (Adhikari & Yongzheng, 2002; Rambaugh & Blanche, 2004):
1. China will benefit from its WTO accession in the long run. Note that benefitting from increased competitive pressure, which is an external impetus for domestic reforms, is the key objective of China joining the WTO. It is thus not surprising that most analysis point to the fact that in the long run a positive net benefit will accrue to China — benefits that will occur in the form of efficiency gains and other forms of direct benefits for the Chinese consumers;
2. China's WTO accession will contribute to the country's sustained growth and this will, in turn, provide benefits to most of its trading partners, including the United States and other European and Asian countries. It is sufficient to note that China has agreed, as one of the conditions to its WTO accession, to open sectors which are considered crucial by its trading partners. Some of these sectors include the agricultural, tourism, and service sectors of China's economy. In addition, the key obstacles that have long weakened foreign investor confidence in the country will be removed as a result of its continued improvements of its business environment, particularly as it relates to such areas as its predictability and transparency.
3. Both the advanced economies as well as the most advanced developing countries would equally benefit in the short to medium term. Increased exports to China of capital and technology-intensive manufactures are the main underlying causes of these benefits. This is in addition to increased investment and trade opportunities in the services sector of China's economy, as well as access to the vast agricultural markets in China.
4. 4. Some of the less advanced developing countries may, at the same time, sustain some adjustment costs as a result of China's WTO accession. Those of them who are the direct competitors to China in, for example, the clothing or textile sector, will be the most affected in this regard.
In contrast, significant benefits may accrue to the low-income Asian nations who not only have close ties with China but have exports that are complementary to China.
It is, however, worth pointing out that narrow trade analysis may be incapable of estimating all the facets that are related to the overall impact of China's accession to WTO. In particular, with regard to the role of China in the global economy (especially the country's growing role as a global export base and its attractiveness to international investors), several key aspects of China's WTO membership could potentially have an even greater impact on some of the trends described above. For these reasons, it can be possible to underestimate the benefits to the rest of the world through quantifications of the global impact of China's WTO accession.
The above explanations do provide some justification to the fact that China's emergence in the world trade would be facilitated by its WTO accession. There are, however, some inherent risks. First, through extensive safeguards procedures that may be initiated by the trading partners, China's exports may be restricted. In this case, there is a possibility that the country may retaliate through its own anti-dumping claims. Second, since growth sustainability could be threatened by the impact of WTO accession on China's state-owned enterprises (SOE), fiscal sustainability and on the agricultural sector and rural income, the country's home front may be equally threatened. Nevertheless, the beneficial impact of the WTO accession can be reinforced by the fact that much of China's trade liberalization has already taken place. Furthermore, two major factors make China's trade emergence a noteworthy phenomena (Adhikari & Yongzheng, 2002; Ianchovichina & William, 2002; Rambaugh & Blanche, 2004):
1. China did not associate its export-oriented development phase with the maintenance of pervasive import barriers. For instance, the decisive concessions which China made to open its agricultural sector can be considered to be a WTO commitment that is, to a very significant extent, broader that those made by other past WTO member nations;
2. Compliance with a framework of global rules defined in a multilateral context is a key feature of China's trade liberalization. This is different from what have been observed in other former episodes of trade emergence by other countries which are usually characterized by reliance on regional and bilateral trade agreements.
Having summarized the potential implications of China's increased role in the world trade in this section, I will now turn my attention to the elaboration of the international impact of China's WTO accession.
China's WTO Accession — Its International Impact
On the issue of international impact of China's WTO accession, most researchers and policy makers concur with the following postulates (Rambaugh & Blanche, 2004):
1. Most of China's trading partners will benefit immensely if the country's growth momentum is sufficiently sustained. Already, imports for domestic used have increased significantly in China. This is in addition to the prominent role been played by the country's processing trade. In addition, in order to meet both local final demand, multinational companies are increasingly investing in China. It is sufficient to note here that despite low growth being experienced in the rest of the world, these developments have contributed to maintaining strong growth in the Asian region;
2. Because most of the newly industrializing economies (NIE) of Asia have a complementary trade pattern with China, they stand to gain immensely from China's expanding trade. Already their export of intermediate products and components to China has increased significantly some few years after its accession. Nevertheless, China's domestic production is equally rising and its exports are also moving up the value-added chain. The bottom line here is that the benefits which these economies will enjoy from the growing intra-industry trade will trump the potential competitive threats which China can pose to them in the future;
3. As the exports of all countries to China rapidly expand, the countries that belong to the Association of Southeast Asian Nations (ASEAN) will benefit tremendously. However, some of these countries may need to undergo significant changes and adjustments depending on the extent or level of the competition in the export of labor-intensive products. For instance, the quota dependent, low-and-middle income economies in this association may experience adverse impact from the growth in China's exports. However, increased opportunities for textile export to China (which serves as inputs for China's clothing exports) by these countries may serve as an antidote to this adverse effect. It is important to note that the ASEAN countries may not only have to adjust to the possibility of a greater share of FDI (Foreign Direct Investment) in the region going to China but may equally need to reform their economies so as to ensure that innovations and productivity improvements continues to flourish in their economies.
Note that the analyses made so far in this paper may not be enough to provide the overall actual impact which China's accession can have on the rest of the world. In other words, the actual impact may be greater than the analysis I have already presented in this paper. This is due to many reasons. First, uncertainties in estimated trade elasticities stemming from the rapid changes in the structure of China and the region's international trade are the main technical limitation of my analysis. Another important limitation is that some of the key aspects China's WTO membership, especially those relating to the opening of trade in services or reforms that dismantle obstacles to foreign investment are not properly taken into account by some of the analysis and models which I presented here.
Before concluding this paper, it will be necessary to summarize some of the selected aspects of China's WTO accession. This will be covered in the following section.
Summary of the Selected Aspects of China's WTO Accession
Some of these selected aspects of China's WTO accession are reported in Rumbaugh & Blanche (2004) and include the following:
Trade In Goods
Under this aspect, it was proposed that China eliminate or reduce all tariffs on imported goods by 2004. In addition, it was suggested that, by 2005, China should reduce the tariff on industrial goods to an average of 9 per cent. Furthermore, they are expected to lower the tariffs on agricultural goods by 15 per cent.
Trade in Services
Services in this regard include banking and insurance, telecommunication, tourism, legal and professional services. China was directed to, through automatic and transparent licensing procedures in various sectors, ensure foreign access to those sectors.
Right to Trade and Distribution
Under this provision, China was directed to permit foreign service suppliers to engage in the retailing of all products by the end of 2003. They were also directed to ensure that foreign firms actively participate or are allowed to distribute virtually all the goods domestically (except for such goods as oil and fertilizer, which are subject to state trading monopolies.
Banking
Upon WTO accession, China was directed to reform and liberalize the banking sector so as to permit foreign financial institutions to provide services without client restrictions for foreign currency business.
National Treatment (Non-Discrimination)
China was directed to remove all measures and practices that generally discriminate against imported products or foreign companies.
Export Subsidies
China was required after its WTO accession to dismantle or jettison all form of export subsidies that are not consistent with WTO rules. These include tax breaks and grants that are linked to export performance, and so on.
Trade-Related Investment Measures
China should no longer impose mandatory requirements (such as local content requirements or technology transfer) as a condition for foreign investment approvals.
Trade-Related Aspects of Intellectual Property Rights
Rights protecting intellectual property within China should be religiously enforced by the Chinese government.
Agricultural Subsidies
China is required not only to eliminate all agricultural export subsidies upon WTO entry but also to limit domestic agricultural subsidies to 8.5% of the value of production.
Having presented the above facts, I will now proceed to the concluding section of the paper.
Conclusion
The implication of the finding discussed in this paper is that China has, through its membership of WTO, has become a fully vested player in the world economy. Trade expansion, economic reform, entrenchment of the rule of law and increase in foreign investment are among the expected benefits which China will enjoy as a result of its membership of WTO. At the home front, the Chinese leadership and its citizens will fulfill significant responsibilities as a result of their membership of WTO. And in the international arena, China's relation with other nations will be equally redefined as a result of its membership of this organization. Some of these nations include its neighbors in the Asian region as well as the United States, which is China's largest export market. The bottom line here is that China's membership of WTO has, to a very significant extent, produced changes beyond that country's trade with other nations. Some of those changes were succinctly examined in this paper.
References
Adhikari, R., Yongzheng Y.(2002): What Will WTO Membership Mean for China and Its Trading Partners?,Finance & Development, September (Washington:
International Monetary Fund). Retrieved June 5, 2011 from http://relooney.fatcow.com/3040_c188.pdf
Hertel T., Walmsley T. (2000): China's Accession to the WTO: Timing is
Everything, Center for Global Trade Analysis, Purdue University. Retrieved June 5, 2011 from http://docs.lib.purdue.edu/cgi/viewcontent.cgi?article=1013&context=gtapwp&sei-redir=1#search="Hertel,+Thomas+and+Terrie+Walmsley,+2000,+China's+Acces
sion+to+the+WTO:+Timing+is"
Ianchovichina E., William M.( 2002): Economic Impacts of China's Accession to the WTO. World Bank Policy Research Working Paper, Retrieved June 5,
2011 from http://ideas.repec.org/p/wbk/wbrwps/3053.html
Lardy N.R. (2002): Trade Liberalization and Its Role in Chinese Economic Growth.
International Monetary Fund. Retrieved June 5, 2011 from http://www.imf.org/external/np/apd/seminars/2003/newdelhi/lardy.pdf
Rumbaugh T., Blanche N. (2004): China — International Trade and WTO Accession. IMF
Working Paper. Retrieved June 6, 2011 from http://www.imf.org/external/pubs/ft/wp/2004/wp0436.pdf
---
Are you busy and do not have time to handle your assignment? Are you scared that your paper will not make the grade? Do you have responsibilities that may hinder you from turning in your assignment on time? Are you tired and can barely handle your assignment? Are your grades inconsistent?
Whichever your reason is, it is valid! You can get professional academic help from our service at affordable rates. We have a team of professional academic writers who can handle all your assignments.
Plagiarism free papers
Timely delivery
Any deadline
Skilled, Experienced Native English Writers
Subject-relevant academic writer
Adherence to paper instructions
Ability to tackle bulk assignments
Reasonable prices
24/7 Customer Support
Get superb grades consistently
Online Academic Help With Different Subjects
Literature
Students barely have time to read. We got you! Have your literature essay or book review written without having the hassle of reading the book. You can get your literature paper custom-written for you by our literature specialists.
Finance
Do you struggle with finance? No need to torture yourself if finance is not your cup of tea. You can order your finance paper from our academic writing service and get 100% original work from competent finance experts.
Computer science
Computer science is a tough subject. Fortunately, our computer science experts are up to the match. No need to stress and have sleepless nights. Our academic writers will tackle all your computer science assignments and deliver them on time. Let us handle all your python, java, ruby, JavaScript, php , C+ assignments!
Psychology
While psychology may be an interesting subject, you may lack sufficient time to handle your assignments. Don't despair; by using our academic writing service, you can be assured of perfect grades. Moreover, your grades will be consistent.
Engineering
Engineering is quite a demanding subject. Students face a lot of pressure and barely have enough time to do what they love to do. Our academic writing service got you covered! Our engineering specialists follow the paper instructions and ensure timely delivery of the paper.
Nursing
In the nursing course, you may have difficulties with literature reviews, annotated bibliographies, critical essays, and other assignments. Our nursing assignment writers will offer you professional nursing paper help at low prices.
Sociology
Truth be told, sociology papers can be quite exhausting. Our academic writing service relieves you of fatigue, pressure, and stress. You can relax and have peace of mind as our academic writers handle your sociology assignment.
Business
We take pride in having some of the best business writers in the industry. Our business writers have a lot of experience in the field. They are reliable, and you can be assured of a high-grade paper. They are able to handle business papers of any subject, length, deadline, and difficulty!
Statistics
We boast of having some of the most experienced statistics experts in the industry. Our statistics experts have diverse skills, expertise, and knowledge to handle any kind of assignment. They have access to all kinds of software to get your assignment done.
Law
Writing a law essay may prove to be an insurmountable obstacle, especially when you need to know the peculiarities of the legislative framework. Take advantage of our top-notch law specialists and get superb grades and 100% satisfaction.
What discipline/subjects do you deal in?
We have highlighted some of the most popular subjects we handle above. Those are just a tip of the iceberg. We deal in all academic disciplines since our writers are as diverse. They have been drawn from across all disciplines, and orders are assigned to those writers believed to be the best in the field. In a nutshell, there is no task we cannot handle; all you need to do is place your order with us. As long as your instructions are clear, just trust we shall deliver irrespective of the discipline.
Are your writers competent enough to handle my paper?
Our essay writers are graduates with bachelor's, masters, Ph.D., and doctorate degrees in various subjects. The minimum requirement to be an essay writer with our essay writing service is to have a college degree. All our academic writers have a minimum of two years of academic writing. We have a stringent recruitment process to ensure that we get only the most competent essay writers in the industry. We also ensure that the writers are handsomely compensated for their value. The majority of our writers are native English speakers. As such, the fluency of language and grammar is impeccable.
What if I don't like the paper?
There is a very low likelihood that you won't like the paper.
Reasons being:
When assigning your order, we match the paper's discipline with the writer's field/specialization. Since all our writers are graduates, we match the paper's subject with the field the writer studied. For instance, if it's a nursing paper, only a nursing graduate and writer will handle it. Furthermore, all our writers have academic writing experience and top-notch research skills.
We have a quality assurance that reviews the paper before it gets to you. As such, we ensure that you get a paper that meets the required standard and will most definitely make the grade.
In the event that you don't like your paper:
The writer will revise the paper up to your pleasing. You have unlimited revisions. You simply need to highlight what specifically you don't like about the paper, and the writer will make the amendments. The paper will be revised until you are satisfied. Revisions are free of charge
We will have a different writer write the paper from scratch.
Last resort, if the above does not work, we will refund your money.
Will the professor find out I didn't write the paper myself?
Not at all. All papers are written from scratch. There is no way your tutor or instructor will realize that you did not write the paper yourself. In fact, we recommend using our assignment help services for consistent results.
What if the paper is plagiarized?
We check all papers for plagiarism before we submit them. We use powerful plagiarism checking software such as SafeAssign, LopesWrite, and Turnitin. We also upload the plagiarism report so that you can review it. We understand that plagiarism is academic suicide. We would not take the risk of submitting plagiarized work and jeopardize your academic journey. Furthermore, we do not sell or use prewritten papers, and each paper is written from scratch.
When will I get my paper?
You determine when you get the paper by setting the deadline when placing the order. All papers are delivered within the deadline. We are well aware that we operate in a time-sensitive industry. As such, we have laid out strategies to ensure that the client receives the paper on time and they never miss the deadline. We understand that papers that are submitted late have some points deducted. We do not want you to miss any points due to late submission. We work on beating deadlines by huge margins in order to ensure that you have ample time to review the paper before you submit it.
Will anyone find out that I used your services?
We have a privacy and confidentiality policy that guides our work. We NEVER share any customer information with third parties. Noone will ever know that you used our assignment help services. It's only between you and us. We are bound by our policies to protect the customer's identity and information. All your information, such as your names, phone number, email, order information, and so on, are protected. We have robust security systems that ensure that your data is protected. Hacking our systems is close to impossible, and it has never happened.
How our Assignment  Help Service Works
You fill all the paper instructions in the order form. Make sure you include all the helpful materials so that our academic writers can deliver the perfect paper. It will also help to eliminate unnecessary revisions.
2.      Pay for the order
Proceed to pay for the paper so that it can be assigned to one of our expert academic writers. The paper subject is matched with the writer's area of specialization.
3.      Track the progress
You communicate with the writer and know about the progress of the paper. The client can ask the writer for drafts of the paper. The client can upload extra material and include additional instructions from the lecturer. Receive a paper.
4.      Download the paper
The paper is sent to your email and uploaded to your personal account. You also get a plagiarism report attached to your paper.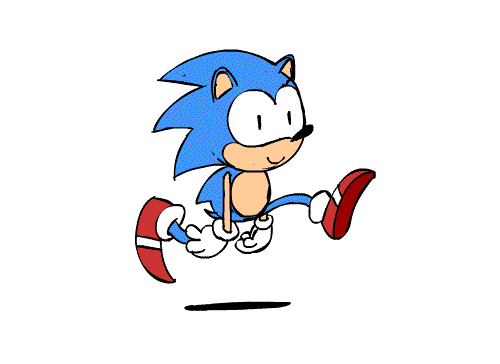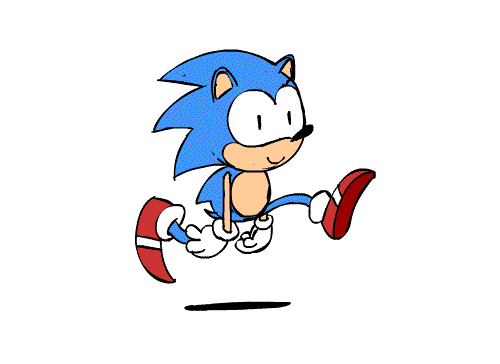 PLACE THIS ORDER OR A SIMILAR ORDER WITH US TODAY AND GET A PERFECT SCORE!!!
---