butoh DANCE
Butoh is a Japanese art form that emerged in 1959 as a response to western oppression. Western political dominance had a serious impact on aesthetic sense of dancer Tatsumi Hijikata who developed a new form of dance that comprises strange body movements, gestures and jerks. West was viewed as an oppressive force with technological and political dominance to effectively curtail powers rested in other nations. The U.S.-Japan Mutual Defense Treaty of 1959-1960 is in many ways responsible for the creation of Ankoku Butoh that expressed deep resentment over western domination, power and authority (Klein, 1988). Butoh means ancient dance in Japanese and it is an intense and extremely rebellious avant-garde art form that was described by Bonnie Sue Stein as "shocking, provocative, physical, spiritual, erotic, grotesque, violent, cosmic, nihilistic, cathartic, [and] mysterious" (1986:111). Butoh is connected with other traditional Japanese arts such as noh and kabuki.
Butoh is an anti-traditional tradition seeking to erase the heavy imprint of Japan's strict society and offering unprecedented freedom of artistic expression…. Nakajima said, "We found that we were making the same discoveries as noh actors made, using some of the same terminology, but we had never learned these forms."(Stein 1986:111)
Butoh is now accepted as not only a dance but also as movement therapy. There is no specific technique to follow because butoh appears a counter rhythmic art form where slightly abnormal aesthetic sense is applied to create strange tongue gestures, crouched movements, bodily jerks and sudden limb distortions. For this reason, butoh appears grotesque to the untrained mind. Combining German expressionism with Japanese Kabuki, butoh is seen as a dance form in which "violence, sexuality, horror, chaos, and bad taste are the expected norm" (Friedland 1993/1994: 94).
Images produced by such performances may strike the viewer as outstanding. Whether he appreciates them or not, the viewer will have to agree that he has never seen anything quite like this before. Stein (1986) speaks of Ohno, a performer in his eighties, who has mastered this art form: "He drapes himself across the edge of the stage in the serpentine curves of traditional femininity, then kicks his foot high like a carefree young lover. To the slow koto music, he skips, flutters, and poses" (Stein 1986:107). There is something deathly about this form of dance as it combines Japan's traditional shamanic rituals, satanic mythology and folk theatre traditions to rebel against oppression. But butoh doesn't only rebel against political domination of the west; it also rebels against tradition, even traditional aestheticism. It defies all definitions of dance as Feldman (2000) observes:
There is often no music, movement is rarely rhythmical, and artists sometimes remain with their feet planted for long periods of time. Look in a Japanese dictionary, however, and the word "butoh " is translated as dance. Ask a Japanese performing artist, and they will tell you that butoh is dance. Go to a performance, and you will see an art form that looks like dance. It is neither sensible nor interesting to conclude that since butoh does not conform to Mr. Webster's definition of dance, there is no dance in Japan. For those who are interested in the art form called "dance, " it would be much more illuminating to observe Japanese butoh and think about how it challenges and complexifies their idea of dance. (p.7)
Butoh was inspired by German Expressionism movement that started in 1910 and was reflected in painting, films and other art forms. Expressionism was defined as a movement that focused on intense abstract depiction of an artist's passion and his true inner reactions to situations. This challenged the tradition model that instructed artists to capture the natural mental and physical state of persons and things. Abstract was the keyword here since in butoh and Artaud's theatre, it was this abstract depiction of passion that indicated their close association with German expressionist movement.
Butoh was based on the deconstruction theory that was effectively employed by postmodernist Antonin Artaud in his avant-garde theatre of 1960s. According to Jacques Derrida, deconstruction was a rebellious system that opposed structural norms and traditions. It arose as a reaction to bias and prejudice as he explained:
Deconstruction does not consist in passing from one concept to another, but in overturning and displacing a conceptual order, as well as the non-conceptual order with which the conceptual order is articulated. (Derrida 1982: 329)
Artaud exerted significant influence on Butoh since his theatre incorporated what butoh later adopted i.e. rebellion and an acceptance of the unknown. His approach to theatre was deconstructive in exactly the same way as Butoh was deconstructive where dance was concerned. There is no music, no traditional dance rhythm or no aesthetically appealing body movements and yet butoh is a dance. There is no denying the fact that butoh is accepted as an art form around the world. It is closely connected with Artaud's theatre and it is thus important to understand how Artaud employed deconstruction in his work. Artaud's work can be defined in just one word 'anti-conformist'.
Defying all aesthetic and intellectual structures of his time, Artaud started a movement of deconstruction that had a profound impact on arts in Japan. Theatre and its Double created many Artaud clones who refused to believe in artistic constructs of the time and followed a tradition where the other side of reality was turned inside out to bring man in direct contact with danger, evil, darkness, death and fear. This is what Butoh was also incorporating and representing.
Artaud rejected the views, beliefs and values of the theatre of his time. He was not interested in projecting reality and sanity as they were accepted by the mainstream theatre-goers. For him, artistic skills represented the ability to fully embrace the unknown, the untried and the unseen. Artaud did not view insanity as a problem. Everything that treaded on the dangerous was found exciting as it opened a new medium of expression and challenged the classical traditions of Japanese theatre. It was based Derrida's recursive concept of deconstruction where insanity was suddenly the new norm as Artaud argued: "Medical doctors are born enemies of delirium […] whereas delirium, that is, protesting imagination, is the rule of reality." [Artaud, 1996: 57] Such beliefs marked his theater careers as they were incorporated in his work. For example in his radio play, to Have Done with the Judgment of God, an almost ordinary happening turns into a major story: representing the break between traditional and Artaudian thinking. The connection between Artaud's theater and Hijikata's butoh dance movements can be best illustrated in Artaud's own words:
Man is sick because he is badly constructed […] When you will have made him a body without organs then you will have delivered him from all his automatic reactions and restored him to his true and immortal freedom… Then you will teach him again to dance wrong side out as in the frenzy of dance halls and this wrong side will become his right side. (Artaud, 1947/1988: 570-1)
Limitations were thus unacceptable to Artaud in much the same way as it is unacceptable in Butoh. Everything that his work projected was also advanced by butoh dancers with their dangerous and almost diabolical dance movements. This demonic power was viewed as a catalyst for change and provided the required creative drive to break free of limiting artistic constructs:
If there is still something diabolical, and altogether damnable in our times, it is to linger artistically over forms, instead of being like those burnt at the stake, who gesture from their pyres. (Artaud, 1964: 30)
Derrida had aptly pointed out that Artaud's idea of expression was not aligned to traditional concept of a past and a present where every entity has a past and a future to look forward to. Artaud believed in disassociation of self so that "the expelled reality, the work, the excrement, the child" had no history, no previous record. It was thus "in-ne [unborn] before birth." (Derrida: 1986: 86) This concept when applied to theatre meant that since man had no past before birth, similarly every dance movement, every story that theatre tells, every action of the performer need not have a precedent. Butoh thus reflects Artaud's views on deconstruction of artistic models:
Impulse the body, turn it back to its bad essence. Do not negate evil, take it up as a body element and destroy it afterwards, extract the trance and joy that helped constituting it, do not ingest them, but reject them so that the being will die of indigestion. (Artaud, 1996, 106)
Postmodernism was a time when rebellion and not conformity was the norm. However the arts that emerged from this period were basically of temporary existence or meaning. Their significance lied in the context of the period in which they were written and did not hold much promise as enduring movements for later eras. However in their temporary period of prominence, they held immense significance for the people as they reflected a changing thinking, creative restlessness and generally anarchic artistic impulse. Their primary aim was to destabilize existing orders and this is what they accomplished with arts forms such as butoh. "Liminal entities are neither here nor there; they are betwixt and between the positions assigned and arrayed by law, custom, convention, and ceremonial" (Turner 1969, 94).
Hijikata, the man responsible for creating Butoh, also upheld Artaudian views on life and humanity. Keeping in view the traditional Japanese thinking of a connection between nature and man, Hijikata incorporated it in butoh movements. However he focused more on nature's darker side believing that, "the dirty is beautiful and the beautiful is dirty, and [life] cycles between them forever" (Kurihara 1997, 38). Hijikata, just like Artaud, forced the viewers to pay closer attention to the side of life that they had usually ignored. He believed that it is due to a break between man and the darker side of life that we suffered anxieties and lived in fear.
The reason that we suffer from anxiety is that we are unable to live with our fears. Anxiety is something created by adults. The dancer, through the butoh spirit, confronts the origins of his fears: a dance which crawls towards the bowel of the earth […] There is no way that one can understand the nature of light if one never observes deeply the darkness. A proper understanding of both requires that both their inherent natures be understood (quoted in Viala and Masson-Sekine, 188).
Butoh has come a long way since its inception in 1960s. It is now widely accepted as an art form. However it has not been able to impress the western audiences in the same manner primarily due to the cultural gap that has exposed butoh to misinterpretation. In the west, it is not accepted as an expression of passion and to the uninitiated, butoh is nothing but violent form of self-expression. While butoh has gained some prominence in dance circles of Europe, still it has not been able to fully transcend the clutches of its Japanese origin which results in misinterpretation. Marie-Gabrielle Rotie (1996) explains:
In the west, [butoh] has been open to misinterpretation, partly because of its marginalized presence and the rarity of its performances, partly because of the formalization of its original aspirations. The creative development of butoh by European practitioners depends on an awareness of the impulses from which it was born (Rotie, 34).
This Japanese dance form can be best understood in historical context. It is important to study the various movements and political events that shaped people's psyche in 1960s. Expressionism, deconstruction, and anti-conformism are just some of the concepts that must be studied to fully grasp the impulse from which butoh originated.
References
Artaud, a. "To Have Done with the Judgment of God, a radio play (1947)." In (S. Sontag, ed.) Antonin Artaud: selected writings. Berkeley etc.: University of California Press, 1988: 570-1.
Artaud, a. (1964) Le Theater et son Double. Paris: Gallimard.
Artaud, a. (1996) Oeuvres Completes XII 218. Quoted in Virmaux, a. & O., Antonin Artaud, Qui tes-vous? Lyon: La Manufacture.
Artaud, a. (1996) Oeuvres Completes XV 341. Quoted in Virmaux, a. & O., Antonin Artaud, Qui tes-vous? Lyon: La Manufacture.
Derrida, J. (1982) Margins of Philosophy, Translated by Alan Bass, New York etc.: Harvester Wheatsheaf. (Original work: Marges de la Philosophie. Paris: Les Editions de Minuit, 1972.)
Derrida, J. (1986) "Forcener le subjectile." In (P. Thevenin & J. Derrida, eds.) Antonin Artaud. Dessins et Portraits. Paris: Gallimard.
Eric a. Feldman. (2000) the Ritual of Rights in Japan: Law, Society, and Health Policy. Cambridge University Press. Cambridge, England.
Friedland, Jonathan. (1993 / 1994). "Dancer who extracts beauty from ugliness." Far Eastern Economic Review. December 30-January 6:94.
Klein, S. (1988). Ankoku Butoh: The premodern and postmodern influences on the dance of utter darkness. Ithaca, NY: East Asian Series, Cornell University Press.
Kurihara, Nanako. 1997. The Most Remote Thing in the Universe: Critical Analysis of Hijikata Tatsumi's Butoh. Diss. New York University.
Rotie, Marie-Gabrielle. 1996. "The Reorientation of Butoh." Dance Theatre
Journal 13.1 Summer: 34-35.
Stein, B. (1986). Butoh: Twenty years ago we were crazy, dirty and mad. The Drama Review, 30(2), 107-125.
Turner, Victor. 1969. "Liminality and Communitas." In the Ritual Process: Structure and Anti-Structure. Chicago: Aldine Publishing. 94-113, 125-30. Rpt. In a Reader in the Anthropology of Religion. Ed. Michael Lambek. 2002.
Viala, Jean, and Nourit Masson-Sekine. 1991 [1988]. Butoh: Shades of Darkness. 2nd ed. Tokyo: Shufunomoto.
---
Are you busy and do not have time to handle your assignment? Are you scared that your paper will not make the grade? Do you have responsibilities that may hinder you from turning in your assignment on time? Are you tired and can barely handle your assignment? Are your grades inconsistent?
Whichever your reason is, it is valid! You can get professional academic help from our service at affordable rates. We have a team of professional academic writers who can handle all your assignments.
Plagiarism free papers
Timely delivery
Any deadline
Skilled, Experienced Native English Writers
Subject-relevant academic writer
Adherence to paper instructions
Ability to tackle bulk assignments
Reasonable prices
24/7 Customer Support
Get superb grades consistently
Online Academic Help With Different Subjects
Literature
Students barely have time to read. We got you! Have your literature essay or book review written without having the hassle of reading the book. You can get your literature paper custom-written for you by our literature specialists.
Finance
Do you struggle with finance? No need to torture yourself if finance is not your cup of tea. You can order your finance paper from our academic writing service and get 100% original work from competent finance experts.
Computer science
Computer science is a tough subject. Fortunately, our computer science experts are up to the match. No need to stress and have sleepless nights. Our academic writers will tackle all your computer science assignments and deliver them on time. Let us handle all your python, java, ruby, JavaScript, php , C+ assignments!
Psychology
While psychology may be an interesting subject, you may lack sufficient time to handle your assignments. Don't despair; by using our academic writing service, you can be assured of perfect grades. Moreover, your grades will be consistent.
Engineering
Engineering is quite a demanding subject. Students face a lot of pressure and barely have enough time to do what they love to do. Our academic writing service got you covered! Our engineering specialists follow the paper instructions and ensure timely delivery of the paper.
Nursing
In the nursing course, you may have difficulties with literature reviews, annotated bibliographies, critical essays, and other assignments. Our nursing assignment writers will offer you professional nursing paper help at low prices.
Sociology
Truth be told, sociology papers can be quite exhausting. Our academic writing service relieves you of fatigue, pressure, and stress. You can relax and have peace of mind as our academic writers handle your sociology assignment.
Business
We take pride in having some of the best business writers in the industry. Our business writers have a lot of experience in the field. They are reliable, and you can be assured of a high-grade paper. They are able to handle business papers of any subject, length, deadline, and difficulty!
Statistics
We boast of having some of the most experienced statistics experts in the industry. Our statistics experts have diverse skills, expertise, and knowledge to handle any kind of assignment. They have access to all kinds of software to get your assignment done.
Law
Writing a law essay may prove to be an insurmountable obstacle, especially when you need to know the peculiarities of the legislative framework. Take advantage of our top-notch law specialists and get superb grades and 100% satisfaction.
What discipline/subjects do you deal in?
We have highlighted some of the most popular subjects we handle above. Those are just a tip of the iceberg. We deal in all academic disciplines since our writers are as diverse. They have been drawn from across all disciplines, and orders are assigned to those writers believed to be the best in the field. In a nutshell, there is no task we cannot handle; all you need to do is place your order with us. As long as your instructions are clear, just trust we shall deliver irrespective of the discipline.
Are your writers competent enough to handle my paper?
Our essay writers are graduates with bachelor's, masters, Ph.D., and doctorate degrees in various subjects. The minimum requirement to be an essay writer with our essay writing service is to have a college degree. All our academic writers have a minimum of two years of academic writing. We have a stringent recruitment process to ensure that we get only the most competent essay writers in the industry. We also ensure that the writers are handsomely compensated for their value. The majority of our writers are native English speakers. As such, the fluency of language and grammar is impeccable.
What if I don't like the paper?
There is a very low likelihood that you won't like the paper.
Reasons being:
When assigning your order, we match the paper's discipline with the writer's field/specialization. Since all our writers are graduates, we match the paper's subject with the field the writer studied. For instance, if it's a nursing paper, only a nursing graduate and writer will handle it. Furthermore, all our writers have academic writing experience and top-notch research skills.
We have a quality assurance that reviews the paper before it gets to you. As such, we ensure that you get a paper that meets the required standard and will most definitely make the grade.
In the event that you don't like your paper:
The writer will revise the paper up to your pleasing. You have unlimited revisions. You simply need to highlight what specifically you don't like about the paper, and the writer will make the amendments. The paper will be revised until you are satisfied. Revisions are free of charge
We will have a different writer write the paper from scratch.
Last resort, if the above does not work, we will refund your money.
Will the professor find out I didn't write the paper myself?
Not at all. All papers are written from scratch. There is no way your tutor or instructor will realize that you did not write the paper yourself. In fact, we recommend using our assignment help services for consistent results.
What if the paper is plagiarized?
We check all papers for plagiarism before we submit them. We use powerful plagiarism checking software such as SafeAssign, LopesWrite, and Turnitin. We also upload the plagiarism report so that you can review it. We understand that plagiarism is academic suicide. We would not take the risk of submitting plagiarized work and jeopardize your academic journey. Furthermore, we do not sell or use prewritten papers, and each paper is written from scratch.
When will I get my paper?
You determine when you get the paper by setting the deadline when placing the order. All papers are delivered within the deadline. We are well aware that we operate in a time-sensitive industry. As such, we have laid out strategies to ensure that the client receives the paper on time and they never miss the deadline. We understand that papers that are submitted late have some points deducted. We do not want you to miss any points due to late submission. We work on beating deadlines by huge margins in order to ensure that you have ample time to review the paper before you submit it.
Will anyone find out that I used your services?
We have a privacy and confidentiality policy that guides our work. We NEVER share any customer information with third parties. Noone will ever know that you used our assignment help services. It's only between you and us. We are bound by our policies to protect the customer's identity and information. All your information, such as your names, phone number, email, order information, and so on, are protected. We have robust security systems that ensure that your data is protected. Hacking our systems is close to impossible, and it has never happened.
How our Assignment  Help Service Works
You fill all the paper instructions in the order form. Make sure you include all the helpful materials so that our academic writers can deliver the perfect paper. It will also help to eliminate unnecessary revisions.
2.      Pay for the order
Proceed to pay for the paper so that it can be assigned to one of our expert academic writers. The paper subject is matched with the writer's area of specialization.
3.      Track the progress
You communicate with the writer and know about the progress of the paper. The client can ask the writer for drafts of the paper. The client can upload extra material and include additional instructions from the lecturer. Receive a paper.
4.      Download the paper
The paper is sent to your email and uploaded to your personal account. You also get a plagiarism report attached to your paper.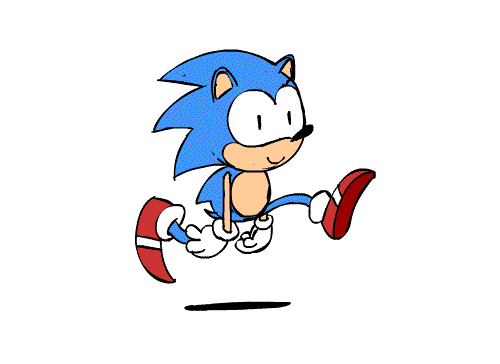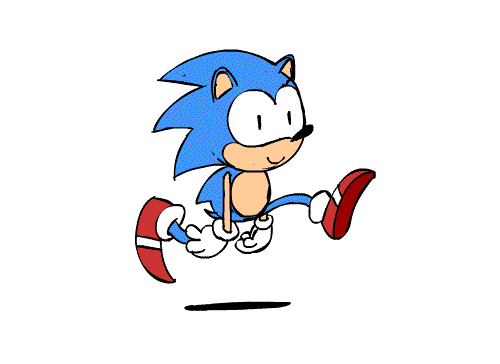 PLACE THIS ORDER OR A SIMILAR ORDER WITH US TODAY AND GET A PERFECT SCORE!!!
---