The UAE and Israel: Stabilizing Factor for the Future of the Middle East
Introduction
The UAE is now looking to stabilize the future for the Middle East, as it pivots towards a formal relationship with Israel due to the Abraham Accords. The hope is that this new relationship will support growth through tourism, technology sharing, economic integration, and security operations. Stability in the Middle East has long been a pernicious problem, with some states and regional actors opposed to peace at all costs. These groups have been growing in power and influence for years, but the UAE has also been growing steadily and its wealth through oil exports has made it into an equally powerful and influential state. However, the rising risk of war, terror, attack, and subversion remains. Therefore, the UAE has viewed now as a prime opportunity to forge an alternative path that deviates from the historical norm. Even though Israel has worked closely with some Gulf States on security matters for years, no relationships have been formalized. There has always been hesitancy for any Gulf State to appear too close to Israel for fear of upsetting some Arab populations. But the UAE has now declared in a straight-forward manner that it is tired of Arab leaders leading their populations around by the nose, taking money from other Arab states while doing nothing for the people they are supposed to be helping. This has been the UAEs major criticism of Palestinian leaders. Its hope now, with the Accords in place, is that it will serve to bring other communities out of the cold, dark misery of in-fighting and terror to the warm table of peace and win-win solutions that benefit everyone.
Stability
Although some view the Abraham Accords as idealistic in nature, the formalization of ties with Israel does have some pragmatic benefits that will ensure the vitalization of UAE and Israel both for years to come. New investments will be made, trade will flow in both directions, tourism will be supported benefiting local communities of both states, and cultural understanding will begin to be achieved. All of this is possible thanks to an open-minded, open relationship between the leaders of the two states. It is this kind of trust and willingness to collaborate that can serve as the foundation for stability, even in a region as full of problems as the Middle East. The fact is that states have to start somewhere in putting the past behind them and building a new future. That start, while criticized by some, can at least to be said in theory to be found in the Abraham Accords.
Not all states view it is a good move, however. Iran, the enemy of both UAE and Israel, sees it as an affront. Hamas and Hezbollah have denounced it. Some Arab communities believe the UAE is abandoning them by joining forces with Israelbut the UAE argues that these communities are looking at the matter through the wrong lens. Stability does not come by holding onto grudges and never forgiving or forgetting. It comes by assessing the needs of the here and now and working with partners who also stand to benefit from setting aside grievances and seeing how they might win from new friendships.
Abdulla (2021) notes that the two pillars of the Accords are pragmatism on one hand and idealism on the other. On the pragmatic side, there are deep national interests that both UAE and Israel can support by working openly together. On the idealistic side, is the notion that the example of the UAE and Israel will inspire other nations to join their friendship and help bring peace and stability to the region. Abdulla (2012) states plainly that Israel may be hesitant to pursue peace with Palestine. For instance, Israels new fragile coalition government favors building new settlements on Palestinian land. The majority in Israel oppose the two-state solution. More than 80% are adamantly against the Palestinians having an independent state of their own. Israel is yet to accept the very generous 2002 Arab Peace Initiative adopted by 22 Arab states at the Beirut Summit (Abdulla, 2021). Thus, there is something to be said for the criticisms that the idealistic nature of the Accords will not produce great fruits in terms of peace and stability. Yet, such a criticism is to miss out on the power of pragmatic ideas to produce good fruits on their own. When other states and communities see how prosperous for the UAE the friendship with Israel has become, they may be more willing to see what the UAE has seen for years: that collaboration is better for stability and enduring prosperity than a commitment to war and aggression. Whether petty grievances can be overcome is another matter. The UAE and Israel both remain hostile to Iran and its desire to obtain nuclear power. Palestinians still seek an independent state for themselves. Hezbollah still sees Israel as the greatest threat to peace. These conflicts are unlikely to be resolved soonbut by setting the pragmatic wheel in motion, there is at least some chance that new ground will be made towards peace and stability in the Middle East.
More Arab States Normalizing with Israel
The UAE is not alone in this idea. More Arab states are normalizing ties with Israel. These include Bahrain, Sudan and Moroccoall of which have joined UAE in declaring an open friendship with Israel (Al-Ragawi et al., 2021). Egypt signed a deal with Israel in 1979, and Jordan signed one in 1994. These further new ties give proof that the Arab world is rethinking its stance towards Israel. While some critics claim that these new ties were motivated by narrow interestsincluding the promise of either advanced weapons or diplomatic favors from the United States, the fact is that normalization is occurring, and that means the Arab world is changing (Ephron, 2020). Simply the fact that an Emirati royal purchasing a major stake in an Israeli football team speaks to the extent to which the obstacles of the past are being removed: where there once was division, there is now a sense that anything may be possible (Ephron, 2020).
According to Jared Kushner, all 22 Arab League Nations may end up normalizing ties with Israel sooner rather than later (Jewish News Syndicate, 2020). Kushner explained this belief by stating, We dont solve problems by not talking to each other. So, normalizing relations and allowing people-to-people and business exchanges will only make the Middle East stronger and a more stable place (Jewish News Syndicate, 2020). Kushner went on to state that, following in the UAEs footsteps, a new vocal majority is likely to emerge to express a desire to normalize ties with Israel, which means the vocal minority, which has pushed against normalization for so many years will in the end become isolated.
In some ways, these ties already exist even if they have not been formally recognized. As Al Jazeera (2020) reports, some Gulf Arab states have established covert ties with Israel in recent years, with some relationships dating back to the 1990s. Even still, there remains the Arab Peace Initiative, to which some states still cling: it calls for the total removal of Israel from occupied Palestine. Yet, signs are emerging that this Initiative may be dropped in favor of the approach taken by the UAE.
One state that may soon join the friendship is Oman, which congratulated both Bahrain and the UAE on their normalization of ties with Israel. Currently, Oman remains a neutral party in the Middle East, stating its preference for an independent Palestinian state yet simultaneously keeping good relations with both the US and with Iran (Al Jazeera, 2020). Still, Oman also maintains close contact with Israel and received Prime Minister Netanyahu in 2018 (Al Jazeera, 2020).
Saudi Arabia, which has opened its air space to flights between the UAE and Israel, may soon take part in the formalization of ties as wellalthough its official position right now is that it will not do so outside the parameters of the Arab Peace Initiative. Its actions, however, tell another story. Crown Prince Mohammed Bin Salan appears willing to normalize relations with Israelsomething his predecessors would not have imagined doing (Al Jazeera, 2020).
Other states, such as Qatar and Kuwait, remain opposed to normalizing ties with Iran. Kuwait wants to see the Arab Peace Initiative succeed, while Qatar still funds Hamas, which UAE has protested (Al Jazeera, 2020). The picture that emerges, however, is that a new wave of formalization of ties reflects a growing sense among the Gulf States that a more stable solution to the problems of the Middle East is needed and that normalization may be the way to go. Division among the states remains, but little by little that division may disappear as generation replaces generation.
Still, there is the contention made among some that the surface appearance of pushing for a stable peace is underscored by more pragmatic self-interests. Hoffman (2020) notes that a shared interest in containing the power of external adversaries, particularly Iran, is the likely driver of these new rapprochements. Formalized relations with Israel may also help Gulf nations garner bipartisan favor with the United States. These points may not necessarily indicate something bad: the fact remains that by formalizing ties with Israel, these Arab States have come to the awareness that the time has come to change course. The old antipathies have not led to any kind of resolution. The situation is unlikely to change unless some ground is given, some concessions made, and new friendships forged. Thus, what may be unfolding in the Middle East in the coming years is the final clash between two viewpointsone that regards Israel as a problem, and another that regards Israel as an opportunity. The UAE and the other states that have normalized ties with Israel have chosen the latter viewpoint. Others, like Saudi Arabia, may indeed end up following suit.
No More Obstacles to Peace
The ultimate issue of peace in the Middle East thus comes down to how the Arab States choose to think of their situation with regards to Israel and the Palestinian problem. The Arab world itself is somewhat divided into two main camps when it comes to this matter. However, these camps in and of themselves do not represent obstacles to peace. Peace and stability can be obtained in spite of conflicting interests or beliefs. Tolerance and moderation are really what states like the UAE are looking for. The UAE, for instance, has not turned its back on Palestine. It has instead called for an abandonment of Hamas and of the Palestinian Authority, both of which the UAE views as corrupt. The UAE sees these groups as more trouble than they are worth and as false leaders of the Palestinian people. The UAE thus represents the kind of balance that promoters of peace in the Middle East seek: a state that supports the Arab people and their right to self-determination while at the same time acknowledging the right to self-determination of the counterparty, which in this case would be Israel. When one views the matter in this regard, there really are no obstacles to peace, because policies of tolerance and moderation override those obstacles.
Israel itself needs to come to fuller awareness of this fact. It has not demonstrated a strong regard for peaceful negotiations with Palestine in the past. But it is the hope of the UAE that by extending an olive branch to Israel and by cooperating with Israel on important economic, social, and military matters, a culture of peace, tolerance, and moderation may be developed more fully. As Rahman (2019) points out, the Middle East lacks a collective security framework of any kindbut with the UAE now coordinating with Israel, it appears that the foundations for such a framework may at last be put in place.
Such a framework will be opposed, of course. Iran, Hezbollah, Hamas, and other states may object to this coordination of Gulf States with Israel. But as the UAE and Israel become stronger, and if they are joined by Saudi Arabia, the reality of the new alliances will outweigh the objections of the other states: they will have no choice but to accept the new regional stability that has been adopted, even if it clashes with their own worldviews and nationalistic desires. Stability can be obtained even thenbut objecting states will have to accept and pursue a policy of tolerance and moderation. Such a policy can serve them in the long run, for they will also be able to reap the benefits of collaboration and peaceful cooperation. A win-win situation should not be denied any state willing to cooperate in the overall development of a more stable Middle East.
Former US Secretary of State Mike Pompeo has stated that he expects other Arab States to face up to the reality of the situation as well. The Middle East needs a stronger framework to ensure peace and stability. The Arab Peace Initiative has not proven workable. Pompeo believes the Gulf States will eventually recognize Israels right to exist: Theyll do it because its the right thing to do for their nation, because of increased prosperity and security for their country (Arab News, 2020). At the end of the day, the only impediment to peace is that some states hold onto a view that is antagonistic in nature. As Pompeo suggests, the path forward to stability runs through Israel. The extent to which Arab states want to collaborate with Israel and the extent to which Israel is willing to collaborate with other states will determine the outcome.
Conclusion
The UAE has chosen to formalize ties with Israel for the sake of social, economic, and political stability. It has recognized that it is better to make peace with Israel than to remain rooted to an antagonistic position that will do nothing to effect regional stability. The Palestinian problem is not going to be solved overnight, but through a policy of tolerance and moderation the foundation for solution may be put in place. Collaboration among the states will help bring about a stable future for all. The UAE is already seeing the economic benefits of collaboration with Israel: tourism, exports, GDP, and investments are all set to increase. Other states, such as Bahrain, see the benefits of this kind of friendship. Even Saudi Arabias Crown Prince recognizes that now is the time to change course. Problems persist as antagonism between Iran and other states presents an issue that will have to be addressed at some point. But in the meantime, regional stability can be obtained to some degree through a spirit of open collaboration. It is not a case of waving a magic wand and making ancient grudges and animosities disappear. It is rather a case of gradual discovery and mutual support that will transform the Middle East over time.
References
Abdulla, A. (2021). The two pillars of the Abraham Accords. Retrieved from
https://www.mei.edu/publications/two-pillars-abraham-accords
Al Jazeera. (2020). Explainer: Where do Arab states stand on normalising Israel ties?
Retrieved from https://www.aljazeera.com/news/2020/9/22/explainer-where-do-arab-states-stand-on-normalising-israel-ties
Al-Ragawi, M., Amin, M. & Abujehesha, M. (2021). How US bribed Arab states to
normalize ties with Israel. Retrieved from https://www.aa.com.tr/en/politics/how-us-bribed-arab-states-to-normalize-ties-with-israel/2108054
Arab News. (2020). Pompeo: Other Arab countries will normalize relations with Israel.
Retrieved from https://www.arabnews.com/node/1766591/middle-east
Ephron, D. (2020). How Arab Ties With Israel Became the Middle Easts New Normal.
Retrieved from https://foreignpolicy.com/2020/12/21/arab-ties-israel-diplomacy-normalization-middle-east/
Hoffman, J. (2020). Why Gulf nations are normalizing ties with Israel. Retrieved from
https://www.washingtonpost.com/politics/2020/09/24/why-gulf-nations-are-normalizing-ties-with-israel/
Jewish News Syndicate. (2020). Kushner: All 22 Arab League states may normalize
relations with Israel. Retrieved from https://www.jns.org/kushner-tells-uae-outlet-that-a-fourth-coutry-could-normalize-relations-with-israel-in-months/
Rahman, O. (2019). Whats behind the relationship between Israel and Arab Gulf states?
Retrieved from https://www.brookings.edu/blog/order-from-chaos/2019/01/28/whats-behind-the-relationship-between-israel-and-arab-gulf-states/
---
Are you busy and do not have time to handle your assignment? Are you scared that your paper will not make the grade? Do you have responsibilities that may hinder you from turning in your assignment on time? Are you tired and can barely handle your assignment? Are your grades inconsistent?
Whichever your reason is, it is valid! You can get professional academic help from our service at affordable rates. We have a team of professional academic writers who can handle all your assignments.
Plagiarism free papers
Timely delivery
Any deadline
Skilled, Experienced Native English Writers
Subject-relevant academic writer
Adherence to paper instructions
Ability to tackle bulk assignments
Reasonable prices
24/7 Customer Support
Get superb grades consistently
Online Academic Help With Different Subjects
Literature
Students barely have time to read. We got you! Have your literature essay or book review written without having the hassle of reading the book. You can get your literature paper custom-written for you by our literature specialists.
Finance
Do you struggle with finance? No need to torture yourself if finance is not your cup of tea. You can order your finance paper from our academic writing service and get 100% original work from competent finance experts.
Computer science
Computer science is a tough subject. Fortunately, our computer science experts are up to the match. No need to stress and have sleepless nights. Our academic writers will tackle all your computer science assignments and deliver them on time. Let us handle all your python, java, ruby, JavaScript, php , C+ assignments!
Psychology
While psychology may be an interesting subject, you may lack sufficient time to handle your assignments. Don't despair; by using our academic writing service, you can be assured of perfect grades. Moreover, your grades will be consistent.
Engineering
Engineering is quite a demanding subject. Students face a lot of pressure and barely have enough time to do what they love to do. Our academic writing service got you covered! Our engineering specialists follow the paper instructions and ensure timely delivery of the paper.
Nursing
In the nursing course, you may have difficulties with literature reviews, annotated bibliographies, critical essays, and other assignments. Our nursing assignment writers will offer you professional nursing paper help at low prices.
Sociology
Truth be told, sociology papers can be quite exhausting. Our academic writing service relieves you of fatigue, pressure, and stress. You can relax and have peace of mind as our academic writers handle your sociology assignment.
Business
We take pride in having some of the best business writers in the industry. Our business writers have a lot of experience in the field. They are reliable, and you can be assured of a high-grade paper. They are able to handle business papers of any subject, length, deadline, and difficulty!
Statistics
We boast of having some of the most experienced statistics experts in the industry. Our statistics experts have diverse skills, expertise, and knowledge to handle any kind of assignment. They have access to all kinds of software to get your assignment done.
Law
Writing a law essay may prove to be an insurmountable obstacle, especially when you need to know the peculiarities of the legislative framework. Take advantage of our top-notch law specialists and get superb grades and 100% satisfaction.
What discipline/subjects do you deal in?
We have highlighted some of the most popular subjects we handle above. Those are just a tip of the iceberg. We deal in all academic disciplines since our writers are as diverse. They have been drawn from across all disciplines, and orders are assigned to those writers believed to be the best in the field. In a nutshell, there is no task we cannot handle; all you need to do is place your order with us. As long as your instructions are clear, just trust we shall deliver irrespective of the discipline.
Are your writers competent enough to handle my paper?
Our essay writers are graduates with bachelor's, masters, Ph.D., and doctorate degrees in various subjects. The minimum requirement to be an essay writer with our essay writing service is to have a college degree. All our academic writers have a minimum of two years of academic writing. We have a stringent recruitment process to ensure that we get only the most competent essay writers in the industry. We also ensure that the writers are handsomely compensated for their value. The majority of our writers are native English speakers. As such, the fluency of language and grammar is impeccable.
What if I don't like the paper?
There is a very low likelihood that you won't like the paper.
Reasons being:
When assigning your order, we match the paper's discipline with the writer's field/specialization. Since all our writers are graduates, we match the paper's subject with the field the writer studied. For instance, if it's a nursing paper, only a nursing graduate and writer will handle it. Furthermore, all our writers have academic writing experience and top-notch research skills.
We have a quality assurance that reviews the paper before it gets to you. As such, we ensure that you get a paper that meets the required standard and will most definitely make the grade.
In the event that you don't like your paper:
The writer will revise the paper up to your pleasing. You have unlimited revisions. You simply need to highlight what specifically you don't like about the paper, and the writer will make the amendments. The paper will be revised until you are satisfied. Revisions are free of charge
We will have a different writer write the paper from scratch.
Last resort, if the above does not work, we will refund your money.
Will the professor find out I didn't write the paper myself?
Not at all. All papers are written from scratch. There is no way your tutor or instructor will realize that you did not write the paper yourself. In fact, we recommend using our assignment help services for consistent results.
What if the paper is plagiarized?
We check all papers for plagiarism before we submit them. We use powerful plagiarism checking software such as SafeAssign, LopesWrite, and Turnitin. We also upload the plagiarism report so that you can review it. We understand that plagiarism is academic suicide. We would not take the risk of submitting plagiarized work and jeopardize your academic journey. Furthermore, we do not sell or use prewritten papers, and each paper is written from scratch.
When will I get my paper?
You determine when you get the paper by setting the deadline when placing the order. All papers are delivered within the deadline. We are well aware that we operate in a time-sensitive industry. As such, we have laid out strategies to ensure that the client receives the paper on time and they never miss the deadline. We understand that papers that are submitted late have some points deducted. We do not want you to miss any points due to late submission. We work on beating deadlines by huge margins in order to ensure that you have ample time to review the paper before you submit it.
Will anyone find out that I used your services?
We have a privacy and confidentiality policy that guides our work. We NEVER share any customer information with third parties. Noone will ever know that you used our assignment help services. It's only between you and us. We are bound by our policies to protect the customer's identity and information. All your information, such as your names, phone number, email, order information, and so on, are protected. We have robust security systems that ensure that your data is protected. Hacking our systems is close to impossible, and it has never happened.
How our Assignment  Help Service Works
You fill all the paper instructions in the order form. Make sure you include all the helpful materials so that our academic writers can deliver the perfect paper. It will also help to eliminate unnecessary revisions.
2.      Pay for the order
Proceed to pay for the paper so that it can be assigned to one of our expert academic writers. The paper subject is matched with the writer's area of specialization.
3.      Track the progress
You communicate with the writer and know about the progress of the paper. The client can ask the writer for drafts of the paper. The client can upload extra material and include additional instructions from the lecturer. Receive a paper.
4.      Download the paper
The paper is sent to your email and uploaded to your personal account. You also get a plagiarism report attached to your paper.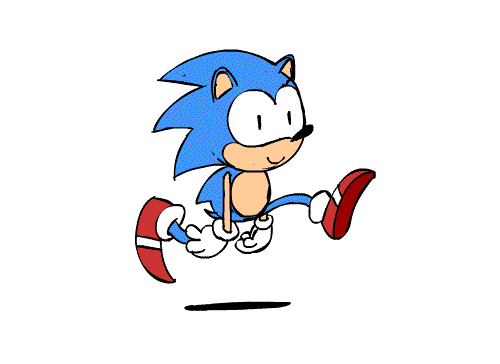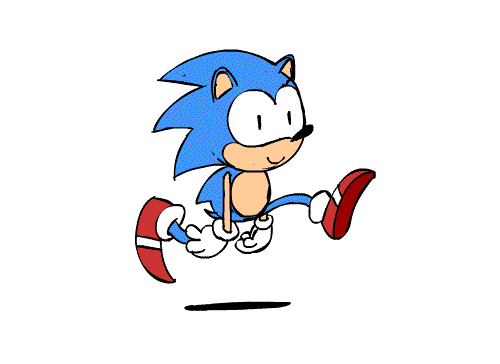 PLACE THIS ORDER OR A SIMILAR ORDER WITH US TODAY AND GET A PERFECT SCORE!!!
---