United States Gold-Medal-Winning Hockey Team in 1980
They called it the "Miracle on Ice" because in sporting language, it was a miracle. How else does one describe the fact that a bunch of college students – having been well trained in the matters of playing ice hockey but not having skated together for that long – taking on and beating a hard-core team of professional Soviets? And all of this took place on the high-visibility stage of the Winter Olympics, for the world to see and for non-believers to rub their eyes in disbelief. ABC sportscaster Al Michaels was so excited when the clock ran out on the last game, which lifted Team USA into the "Gold" stratosphere, he yelled, "Do you believe in miracles?"
Indeed, it was among the most improbable events in sporting history, as far as the U.S. was concerned. And it embarrassed the Soviet Union in front of a world of spectators that had expected to see the hammer and cycle flying high over the Gold Medal ceremonies because everyone figured the Soviets would dominate on ice.
The Cold War
But first, before delving into the dynamics of the competition on ice, and the drama of the Olympics per se, in fairness to the era these Games took place in, a look at the "Cold War" – and the icy relations between the U.S. And Soviets – is very pertinent to this paper. During World War II, the United States and the Soviet Union were allies against Nazi Germany. They weren't necessarily allies per se, but the threat that Adolph Hitler posed for the world brought them together in that cause. But once WWII was over, the Soviets tried to grab everything they could from the spoils of Europe to turn former German-controlled lands into communist countries, and the U.S. tried to keep as much of Europe free from communism as it could, and make those countries democratic nations.
When the U.S. tried to unite East and West Germany, Stalin built a blockade into West Berlin, but the U.S. flew supplies in over the blockade to keep their influence strong in Germany. The Soviets resented that. The entire buildup of bad feelings between the two superpowers was ideological and political. The communists wanted to spread their influence, and they began supporting revolutionary movements in Africa, Asia, and in Latin America, to expand communism. President Eisenhower in the 1950s threatened to use nuclear weapons if the Soviets intervened in the Middle East during the Suez Crisis. Basically, the U.S. And Soviets challenged each other to go one better each time a new move was made; it was like a chess match, only the loser might have been both countries because the Soviets had the atomic bomb by 1949, and if one attacked the other, no doubt the retaliation would be severe, and perhaps wipe out millions of people. The Cold War ended in around 1989, when Soviet President Gorbachev introduced reforms and democracy.
So the Cold War caused Americans to hate communism and distrust the Soviets, and those bad feelings were shared by people in the Soviet Union towards the United States. The Cuban Missile Crisis during President Kennedy's short administration gave Americans even more reason to despise the Soviets; if the Soviets had gotten away with building missile sites in Cuba, just 90 miles from Florida, they could have armed missiles with nuclear warheads and destroyed any city in the U.S. they wished to.
The 1980 Team USA Victory
All of these historical events and all of this emotion played out in the Olympics every time a U.S. athlete – or team – went up against an athlete or team from the Soviet Union. The 1980 Winter Games were played in Lake Plaid, New York State, and they were even more meaningful than they would have normally been because U.S. President Jimmy Carter had already called for a boycott of the 1980 Olympic Summer Games. The reason Carter decided the Americans would boycott the Summer Games was that in 1979, the Soviet Union invaded Afghanistan, and many nations around the world were outraged at this imperialism on the part of the communist Soviet Union. Plus, the Summer Games were held in Moscow, another good reason for the Americans to boycott, although many if not most athletes disapproved of the boycott since they had trained hard for years to get the chance to compete for medals.
Meanwhile, the Winter Games ran from February 13 through February 14. And before the Winter Games got started, the U.S.A. Hockey Team (known as "Team USA") played some warm-up games to the Olympics. One of those games, on February 9, was against the Soviet team. Team USA got crushed, blown out, by the Soviets, 10-3. New York Times writer Jim Naughton covered that game; "Two days ago Herb Brooks [coach of Team USA] was worried that his…team was too confident. 'We might need a good kicking to bring us down to earth,' he said."
Naughton reported that the Soviets "…dominated every aspect of the game." The Soviet team, he wrote, "…is an odds-on favorite to win the gold medal," and jumped out to a 4-0 lead in the first period "…on an array of goals that ranged from workmanlike to spectacular." Team USA seemed "disorganized and outclassed," Naughton went on. He quoted coach Herb Brooks who admitted that he had given his players "a bad plan. We should have attacked them," he remarked, instead of playing a "close checking game."
Coach Brooks put the best possible spin on the licking his team had taken. "We learned some things today conceptually," said Brooks, quoted by Naughton. And despite the fact that "…everybody looks like they are going to a wake…sometimes a good kicking is good for a quality athlete and a quality team," he asserted. There is no way of knowing how many media people believed him, but it didn't matter because the best was yet to come for the Americans.
The day before that warm-up game, which was held in New York City at Madison Square Garden, sports journalist Naughton wrote that there was some fear for the security of the Soviet team. All packages brought into the building were searched, and the promoters of the game heard many opinions asserting that the game should be cancelled, because of the hostility and openly expressed anger many Americans felt towards communists in general, and the Soviets in particular.
In fact, the crowd was "less than two-thirds capacity" Naughton explained. The poor showing at Madison Square Garden – due in large part to New Yorkers' distaste for seeing what would likely turn out to be the communist Soviets pour it on against a team of mostly college kids from America – "is a misguided means of punishing the Russians," Naughton continued. Because in fact the funds raised by the exhibition hockey game went to Team USA. Naughton quoted Coach Brooks – a "dove" in the "hawkish profession of coaching" – as saying the Soviets "are hungrier than we are. They are doing everything in their power to show that their way of life is a good way of life…through the vehicle of a sports team. We don't have to do that."
Still, Naughton praised Brooks' style of coaching, saying he had already been approached by National Hockey League (NHL) teams about possible open positions. And moreover, Brooks had taught these college kids "a new style of hockey that emphasizes speed, sharp passing, and puck control." That style is a "radical departure from the dump-and-chase style" that is usually taught in the U.S. And in Canada, he explained. Ten of the 20 players on the team had college eligibility left after the Games in Lake Placid, and 16 of the 20 had been drafted by the NHL.
That having been said, no matter what style of play Brooks had instituted, he was facing an unbelievably powerful team in the Soviets, who had beaten NHL teams five times in 1979, losing three and tying one. A 5-3-1 record against the best hockey teams in the democratic world is very good. Adding to that, the Soviet team had shut out the NHL All-Stars, 6-0, also in 1979. So any sports fan paying attention in the U.S. knew full well his team was up against an almost unbeatable hockey team. The Soviet team was paid, of course, unlike the Americans; and the Soviets on the team were full time professionals. Playing hockey and living the high life with apartments and cars was the norm for the Soviets.
With this buildup of the Soviet team, and modest expectations for the Americans as a backdrop, Team USA surprised the world by playing to a 2-2 tie against Sweden in their opening game of the Winter Olympic hockey tournament. The Americans scored the tying goal with just 27 seconds remaining in the game. New York Times writer Gerald Eskenazi explained in his report from Lake Placid that for the first time in Olympic hockey history, a team (Team USA) used a "spotter with a walkie-talkie conveying information from the stands to the bench" to convey real-time information. This strategy, along with an "old-fashioned slap shot" – which was "drilled home…by Bill Baker of the University of Minnesota, in front of a crowd of 4,000 that half-filled the new field house" in Lake Placid. Only half full meant that perhaps most American Winter Olympics' fans didn't think the U.S. had a chance, and didn't buy the tickets because of that.
Eskenazi went on to explain that on the same night, the Soviet team beat Japan, 16-0, and Czechoslovakia routed Norway, 11-0. It was a sweet "victory" for the Americans to tie the Swedes, because the Swedes had joked that they had sent their "B" team out against Team USA; their "A" team, Eskenazi went on, was playing in the NHL.
Team USA then defeated Czechoslovakia 7-3, and West Germany, 4-2, and won two more to make the "medal round" – in which they really began to be taken seriously. Their next game was against the Soviets. Eskenazi again was the journalist covering the Americans as they faced – and defeated – the Soviets on February 21. "In one of the most startling and dramatic upsets in Olympic history, the underdog United States hockey team, composed in great part of collegians, defeated the defending champion Soviet squad by 4-3 tonight."
How did Team USA do it, and launch themselves into the championship game against Finland? For one thing, Team USA made the most of their shots, indeed, the Soviets out shot the Americans, 39 shots to 16. But Team USA had Jim Craig as its goalie, and he played one of the best games of his life. Craig, a handsome and articulate young man who had played for Boston University, became a hero in the United States following the Games. The U.S. was trailing 3-2 going into the final 20-minute period.
New York Times' sportswriter Dave Anderson reported on the game that really mattered most, the Gold medal contest between Team USA and Finland that the Americans won, 4-2. The game against the Soviets of course had more drama going into it because of the Cold War angle and the reputation the communist Soviet team had for beating any other team at any time. But after the game against Finland, Anderson wrote, "When the buzzer sounded, they hugged each other and tossed their sticks and gloves up to the people who were chanting, 'U-S-a, U-S-a,' and danced with those who had skidded onto the ice with American flags, large and small."
The reverberations from the Team USA victory were loud and positive, and official. That is, President Jimmy Carter welcomed the entire American Winter Games team and hailed them as "modern-day American heroes." Once the shouting and celebration died down, it was revealed that speed skater Eric Heiden, who had won five gold medals in the Games (somewhat overshadowed by the Team USA hockey gold medal), had given President Carter a petition signed by many (if not all) Winter Games athletes, asking him not to boycott the Summer Games. "I hope we don't boycott," said Heiden to the media during a "festive luncheon in the East Room of the White House." "The winter athletes in general just don't feel a boycott is the right thing," Heiden said. But Carter was not to be denied in his desire to have America stay away from Moscow that summer. "To go through all of that personal sacrifice is indeed a great achievement," said Carter, alluding to the Summer Games' athletes' years of hard training and anticipation.
And then to suffer an injury or some other obstacle that eliminates you from final competition is touch to accept," Carter continued. And to go through all that preparation and training and "have your chances dashed by something that really has nothing to do with your own efforts can be an even harder blow," said the president, quoted in the Weisman article. Jim Craig, the goalie for Team USA, joined Eric Heiden in publicly calling for Carter to change his mind.
So much has been written and said about Team USA's "miracle on ice" since that date that it would take a hundred or more pages of a paper to quote from them all. This was a game that will never be forgotten, even now that the Cold War is over and U.S. Olympic hockey teams are no longer made up of college students (professionals from the NHL are now the players in the Olympics). And one of the most well-known sporting publications, Sports Illustrated, has offered several very well written accounts of the amazing exploits of Team USA right after the Olympics and a few years later.
Writer E.M. Swift wrote a piece in March, 1980 ("The Golden Goal") and another long article in February, 1994, fourteen years after the miracle on ice. In that 1994 piece, Swift wrote that in Babbitt, Minnesota, home town of Team USA forward Buzz Schneider, after the victory over the Soviets "…guys went into their backyards and began firing shotguns towards the heavens." In Santa Monica, California, Swift wrote, a photographer heard about the U.S. beating the Soviets and walked into a "mom and pop" local grocery store and announced, "Guess what. Our boys beat the Russians." The older gentleman running the store looked at the photographer and said, "No kidding?" – and then he started to cry. "No kidding?" he repeated, tears in his eyes. It was indeed an emotional moment.
In Winthrop, Mass, about 70 people had gathered outside the home of Team USA captain Mike Eruzione, who scored the winning goal to beat the Soviets. Those people who had gathered spontaneously began singing the Star-Spangled Banner, Swift reports. And there was the man who was listening to the hockey game on the radio in his automobile; while driving through a thunderstorm, with the Americans hanging on to a 4-3 lead, he was pounding his hands on the steering wheel of his car.
Finally, as the game wound down to the last few seconds, the man, who Swift doesn't name, pulled off the road and counted down "5…4…3…2…1…We beat the Russians!" He honked his horn and yelled wildly inside his car. Then he got out and began screaming in the pouring rain. "It felt absolutely wonderful," Swift recounts. "There were 10 other drivers yelling their fool heads off in the rain. They made a huddle, and then they hollered together – We beat the Russians!" Here were perfect strangers "…dancing beside the highway," Swift continued, "with 18-wheelers zooming by and spraying them with grime."
Swift described Team USA as not "…a bunch of weird, freaky commando types. They were our boys. Clean-cut kids from small towns, well-groomed and good-looking, who loved their folks and like to drink a little beer." The writer from Sports Illustrated went on to remind readers that this Olympic event took place right during the drama of the American hostages in Tehran (who eventually were released after 444 days as hostages), and while the Soviets were marauding into Afghanistan.
Sports Illustrated (SI) gives an annual "Sportsman of the Year" award that is coveted by players and athletes in all sports. Team USA got that award at the end of the year. But Swift notes that the 1980 Team USA did not ultimately get that honor because they played "60 minutes…one Friday afternoon in February" for their country, or for political reasons. "If people want to think that performance was for our country, that's fine," Swift quoted Team USA forward Mark Pavelich as saying. But the truth was, "it was just a hockey game," Pavelich went on. There is enough to worry about given Afghanistan, and for the pride of the U.S., but Team USA "wanted to win it for ourselves," he added.
Not ourselves as I, me, mine," Swift clarified. "Ourselves the team." In fact most if not all of the players (college players) were in the Games as "a stepping-stone to the big time," the NHL, he went on. They knew that if they played well, the NHL coaches would surely recognize that and "…thank-you-bub, where do I sign."
When the movie "Miracle on Ice" came out, the role of coach Herb Brooks was played by actor Karl Malden. Later, Malden told reporter Swift that he had never met Brooks personally (which is a bit of a surprise, since most actors want to get into the heads of the people they are portraying, if those people are alive), but he did study his behaviors on videotape, "especially his eyes." Malden said, "I'd hate to meet him in a dark alley. I think he's a little on the neurotic side. Maybe more than a little. Any moment you think he's going to jump out of his skin," Malden told Swift for the article in SI. Contrary to what the New York Times' reporter had been quoted in this paper as saying earlier (that Brooks was a "dove" in the "hawkish profession of coaching"), Swift declares that "every last member of the team said the same thing about Brooks: "he treated us all the same…Rotten."
Malden sounded like he was complaining about Brooks' behavior after the victory over Finland, which sealed the Gold for America. Brooks shook hands with "two or three people behind the bench then disappeared into the dressing room." Malden insisted that Brooks "could have smiled just once…But he didn't." After working with his team for seven months, "the moment he gets it he walks away from it. You tell me," Malden went on, "is that a normal man?"
Of course it takes coaches who are strict and even intimidating to get the most out of their players. One of the players for Team USA told Swift that Brooks "…pats you on the back but always lets you know he has the knife in the other hand." But Brooks wasn't ducking away from the reputation that surrounded him; he is quoted by Swift as saying that he gave his team "…every opportunity to call me an honest son of a *****. Hockey players are going to call you a son of a ***** at times anyway, in emotion." But Brooks insisted that whether he was a son of a ***** or not in the eyes of his team, "…they could call me an honest one because everything was up front."
Take Phil Verchota, a member of Team USA and a player for Brooks at the University of Minnesota for four years; he said in all those years, and also during the training for the Olympics, he never heard "…so much as a 'Nice day today, the Phil?' out of Brooks." Swift writes that the players, whether they will admit it or not, realize that "if Brooks had been any different, they couldn't possible have accomplished what they did." Brooks responds by saying, "It was a lonely year for me. Very lonely. But it was by design." Swift quotes him as saying that he was "…never close" to his university players "because they were so young. But this team [Team USA] had everything I wanted to be close to, everything I admired: the talent, the psychological makeup, the personality."
That said, Brooks insisted to Swift that he "had to stay away" from being close to his team. Why? Brooks says if he "couldn't know all, I didn't want to know one, because there wasn't going to be any favoritism."
In February 2006, twenty-six years after the U.S. victory in the Winter Games' hockey final, USA Today interviewed Eruzione, who, as was mentioned earlier, had scored the winning goal to beat the Soviets "…in what may be the biggest upset in sports." The reporter for USA Today, Eileen Blass, asked Eruzione, "How important are miracles?" She followed that up with, "Are you happier than you would have been without a life-changing event?"
Eruzione answered that he now plays in celebrity golf tournaments and he is a TV commentator. He goes to "beautiful resorts all over the world to speak to companies," he added, but if Team USA had lost, he figures he would be "coaching and teaching." The answer to the reporter's question was, "I would be as happy" and he would live in the same town. But living the life of a celebrity is "fun and exciting" and clearly he doesn't regret his notoriety.
The reporter mentioned that if Eruzione's wrist shot 26 years ago had been "…an inch off the mark" Eruzione's life "would be very different." The point of the question was, "Is that convincing evidence that luck plays a huge role in beating impossible odds?"
Yes, that is evidence about luck, Eruzione answered. "But guess what? The shot wasn't off. It was right where I shot it, and that comes with practice and preparation." When Michael Jordan hits a game winner, Eruzione went on, that isn't luck because Jordan worked hard in practice to prepare for those shots.
Miracles are "one part luck, nine parts hard work," Eruzione explained. And should hard work fail to bring you that miracle, it is still "not wasted. Take what you learned and apply it somewhere else," he insisted. "Faith creates miracles. Believe in yourself. Believe in co-workers. Believe you can beat long odds," he continued. The reporter also put a point to Eruzione – a successful businessperson – that the 1980 Team USA "…lacked the talent to be playing on the same ice as the Soviets. How do you win in business with less talent?"
It's about "believing in the people you work with," he answered. If a person thinks he or she is less talented and can't win, there's no way that person can succeed. "The mindset has to be that through preparation and practice and commitment, you will be successful."
Conclusion
There will be other great moments in sports, and certainly there will be wonderful, thrilling events and victories for Americans in Olympic sports in years to come. But it is doubtful that any Gold medal achieved by any U.S. team or individual will have the impact that the 1980 Team USA victory had. There was the Cold War, and the might Soviet hockey team, and the doubts that American college students could handle the pressure not to mention the talent of those great players from the communist nation America so despised. But there was Team USA, not to be denied, underdogs that proved something to the world; and now that team is an important part of American sports history. Every kid growing up should aspire to such greatness.
Works Cited
Anderson, Dave. "Big Doolies' of the World." The New York Times. February 25, 1980.
Blass, Eileen. "What makes miracles? Work." USA Today. February 19, 2006.
Eskenazi, Gerald. "American Tie Swedes on Goal in Last 27 Seconds." The New York Times.
February 12, 1980.
Eskenazi, Gerald. "U.S. Defeats Soviet Squad in Olympic Hockey by 4-3." The New York
Times, February 1980.
Naughton, Jim. "Iceman on a Hot Spot." The New York Times. February 9, 1980.
Naughton, Jim. "Russia Routs U.S. In Hockey by 10-3." The New York Times. February 10,
Swift, E.M. "A Reminder of What We Can Be: The stirring upset victory by the 1980 U.S.
Hockey team made those Olympians our Sportsmen of the Year." Sports Illustrated
February 21, 1994.
Weisman, Steven R. "Olympians, Welcomed by Carter, Offer Petition Opposing a Boycott."
The New York Times. February, 1980.
CNN.com/specials/cold.war/kbank/
Jim Naughton, "Russia Routs U.S. In Hockey by 10-3," the New York Times. (Feb. 1980).
Jim Naughton, "Iceman on a Hot Spot," the New York Times (Feb. 8, 1980).
Gerald Eskenazi, "Americans Tie Sweden on Goal in last 27 Seconds," the New York Times (Feb. 2008).
Gerald Eskenazi, "U.S. Defeats Soviet Squad in Olympic Hockey, 4-3," the New York Times (Feb. 21, 1980).
Dave Anderson, "Big Doolies' of the World." The New York Times (Feb. 25, 2008).
Steven R. Weisman, "Olympians, Welcomed by Carter, Offer Petition Opposing a Boycott," the New York Times (Feb. 25, 1979).
E.M. Swift, "A Reminder of What We Can Be: The stirring upset victory by the 1980 U.S. hockey team made those Olympians our Sportsmen of the Year," Sports Illustrated (Feb. 21, 1994).
Eileen Blass, "What Makes Miracles Work? Work." USA Today (Feb. 19, 2006).
---
Are you busy and do not have time to handle your assignment? Are you scared that your paper will not make the grade? Do you have responsibilities that may hinder you from turning in your assignment on time? Are you tired and can barely handle your assignment? Are your grades inconsistent?
Whichever your reason is, it is valid! You can get professional academic help from our service at affordable rates. We have a team of professional academic writers who can handle all your assignments.
Plagiarism free papers
Timely delivery
Any deadline
Skilled, Experienced Native English Writers
Subject-relevant academic writer
Adherence to paper instructions
Ability to tackle bulk assignments
Reasonable prices
24/7 Customer Support
Get superb grades consistently
Online Academic Help With Different Subjects
Literature
Students barely have time to read. We got you! Have your literature essay or book review written without having the hassle of reading the book. You can get your literature paper custom-written for you by our literature specialists.
Finance
Do you struggle with finance? No need to torture yourself if finance is not your cup of tea. You can order your finance paper from our academic writing service and get 100% original work from competent finance experts.
Computer science
Computer science is a tough subject. Fortunately, our computer science experts are up to the match. No need to stress and have sleepless nights. Our academic writers will tackle all your computer science assignments and deliver them on time. Let us handle all your python, java, ruby, JavaScript, php , C+ assignments!
Psychology
While psychology may be an interesting subject, you may lack sufficient time to handle your assignments. Don't despair; by using our academic writing service, you can be assured of perfect grades. Moreover, your grades will be consistent.
Engineering
Engineering is quite a demanding subject. Students face a lot of pressure and barely have enough time to do what they love to do. Our academic writing service got you covered! Our engineering specialists follow the paper instructions and ensure timely delivery of the paper.
Nursing
In the nursing course, you may have difficulties with literature reviews, annotated bibliographies, critical essays, and other assignments. Our nursing assignment writers will offer you professional nursing paper help at low prices.
Sociology
Truth be told, sociology papers can be quite exhausting. Our academic writing service relieves you of fatigue, pressure, and stress. You can relax and have peace of mind as our academic writers handle your sociology assignment.
Business
We take pride in having some of the best business writers in the industry. Our business writers have a lot of experience in the field. They are reliable, and you can be assured of a high-grade paper. They are able to handle business papers of any subject, length, deadline, and difficulty!
Statistics
We boast of having some of the most experienced statistics experts in the industry. Our statistics experts have diverse skills, expertise, and knowledge to handle any kind of assignment. They have access to all kinds of software to get your assignment done.
Law
Writing a law essay may prove to be an insurmountable obstacle, especially when you need to know the peculiarities of the legislative framework. Take advantage of our top-notch law specialists and get superb grades and 100% satisfaction.
What discipline/subjects do you deal in?
We have highlighted some of the most popular subjects we handle above. Those are just a tip of the iceberg. We deal in all academic disciplines since our writers are as diverse. They have been drawn from across all disciplines, and orders are assigned to those writers believed to be the best in the field. In a nutshell, there is no task we cannot handle; all you need to do is place your order with us. As long as your instructions are clear, just trust we shall deliver irrespective of the discipline.
Are your writers competent enough to handle my paper?
Our essay writers are graduates with bachelor's, masters, Ph.D., and doctorate degrees in various subjects. The minimum requirement to be an essay writer with our essay writing service is to have a college degree. All our academic writers have a minimum of two years of academic writing. We have a stringent recruitment process to ensure that we get only the most competent essay writers in the industry. We also ensure that the writers are handsomely compensated for their value. The majority of our writers are native English speakers. As such, the fluency of language and grammar is impeccable.
What if I don't like the paper?
There is a very low likelihood that you won't like the paper.
Reasons being:
When assigning your order, we match the paper's discipline with the writer's field/specialization. Since all our writers are graduates, we match the paper's subject with the field the writer studied. For instance, if it's a nursing paper, only a nursing graduate and writer will handle it. Furthermore, all our writers have academic writing experience and top-notch research skills.
We have a quality assurance that reviews the paper before it gets to you. As such, we ensure that you get a paper that meets the required standard and will most definitely make the grade.
In the event that you don't like your paper:
The writer will revise the paper up to your pleasing. You have unlimited revisions. You simply need to highlight what specifically you don't like about the paper, and the writer will make the amendments. The paper will be revised until you are satisfied. Revisions are free of charge
We will have a different writer write the paper from scratch.
Last resort, if the above does not work, we will refund your money.
Will the professor find out I didn't write the paper myself?
Not at all. All papers are written from scratch. There is no way your tutor or instructor will realize that you did not write the paper yourself. In fact, we recommend using our assignment help services for consistent results.
What if the paper is plagiarized?
We check all papers for plagiarism before we submit them. We use powerful plagiarism checking software such as SafeAssign, LopesWrite, and Turnitin. We also upload the plagiarism report so that you can review it. We understand that plagiarism is academic suicide. We would not take the risk of submitting plagiarized work and jeopardize your academic journey. Furthermore, we do not sell or use prewritten papers, and each paper is written from scratch.
When will I get my paper?
You determine when you get the paper by setting the deadline when placing the order. All papers are delivered within the deadline. We are well aware that we operate in a time-sensitive industry. As such, we have laid out strategies to ensure that the client receives the paper on time and they never miss the deadline. We understand that papers that are submitted late have some points deducted. We do not want you to miss any points due to late submission. We work on beating deadlines by huge margins in order to ensure that you have ample time to review the paper before you submit it.
Will anyone find out that I used your services?
We have a privacy and confidentiality policy that guides our work. We NEVER share any customer information with third parties. Noone will ever know that you used our assignment help services. It's only between you and us. We are bound by our policies to protect the customer's identity and information. All your information, such as your names, phone number, email, order information, and so on, are protected. We have robust security systems that ensure that your data is protected. Hacking our systems is close to impossible, and it has never happened.
How our Assignment  Help Service Works
You fill all the paper instructions in the order form. Make sure you include all the helpful materials so that our academic writers can deliver the perfect paper. It will also help to eliminate unnecessary revisions.
2.      Pay for the order
Proceed to pay for the paper so that it can be assigned to one of our expert academic writers. The paper subject is matched with the writer's area of specialization.
3.      Track the progress
You communicate with the writer and know about the progress of the paper. The client can ask the writer for drafts of the paper. The client can upload extra material and include additional instructions from the lecturer. Receive a paper.
4.      Download the paper
The paper is sent to your email and uploaded to your personal account. You also get a plagiarism report attached to your paper.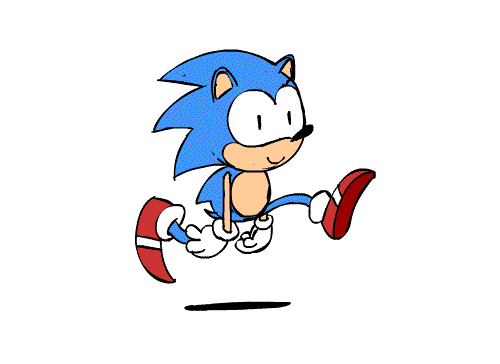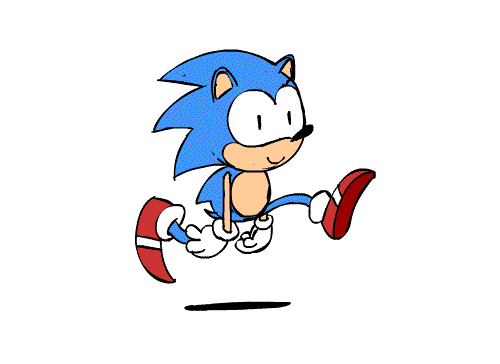 PLACE THIS ORDER OR A SIMILAR ORDER WITH US TODAY AND GET A PERFECT SCORE!!!
---